What Happens If You Over-Contribute to an IRA or 401(k)?
---
Tim Stobierski
Sep 11, 2023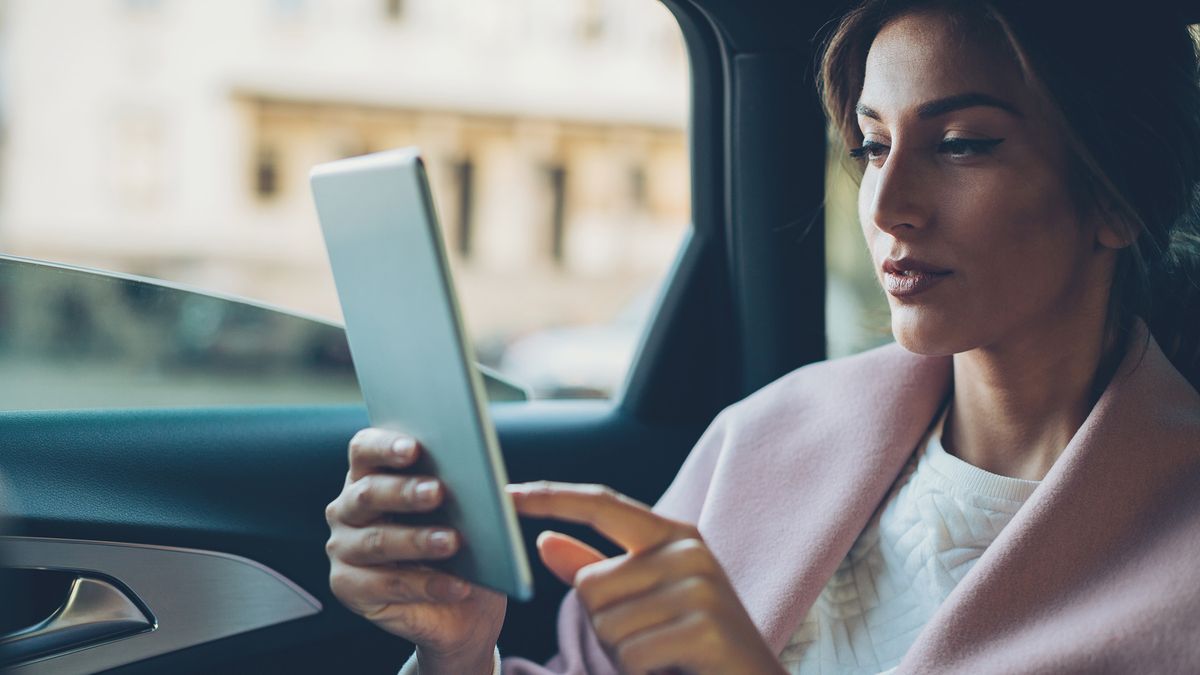 Key takeaways
 Tax-advantaged retirement accounts have annual contribution limits that you cannot exceed. 

If you over-contribute to a 401(k) or IRA, contact your plan administrator and fix the issue immediately to avoid excessive penalties. 

By looking at your financial big picture, a financial advisor can help you track all of your investments and avoid over-contributing. 
When it comes to saving for retirement, most of the advice you'll hear involves maxing out your contributions to tax-advantaged accounts. After all, these accounts—whether we're talking about a 401(k), 403(b), IRA, HSA or other account—come with some powerful benefits, so it can make sense to take full advantage if you can.  
But what happens if you overcontribute to a tax-advantaged account? If you don't withdraw the overcontribution (and any earnings) before you file taxes for the year, you could be subject to tax penalties.  
Below, we look at contribution limits, discuss why over-contributions happen and share the steps you can take to correct the issue.  
401(k) and IRA contribution limits 
Because they're a way to defer paying certain taxes, the government sets limits on the amount people can contribute to tax-advantaged accounts like 401(k)s or IRAs. These limits apply to any contributions, so if you're contributing to multiple accounts, the contribution limits would apply to any collective contributions to those accounts.  
401(k) contribution limits  
According to the IRS 2023 401(k) contribution limits, if you are younger than 50 years old, you can contribute up to $22,500 to a  traditional or Designated Roth Account 401(k), 403(b) or 457(b) account annually. If you're 50 or older, you can contribute up to an extra $7,500 in catch up contributions, raising the total contribution limit to $30,000.  
IRA contribution limits 
For Roth and traditional IRAs, you can contribute up to $6,500 (or $7,500 if you're 50 or older).  
Depending on your income, you may also be subject to additional Roth IRA contribution limits. In 2023, if you're a single filer or head of household and your modified adjusted gross income (MAGI) was under $138,000 ($218,000 if you're married, filing jointly or a qualified widow(er)), you can contribute the full amount to your Roth IRA. But if your MAGI was higher than $138,000, your contribution limit is lower. Once your MAGI reaches $153,000 or higher ($228,000 if you're married, filing jointly or a qualified widow(er)), you are not able to contribute to a Roth IRA.  
Though you're able to contribute to a traditional IRA at any income, your eligible tax deduction decreases the higher your income is and will eventually phase out completely.  
How you might exceed the contribution limits 
Here are some scenarios that could result in excess contributions:  
You changed jobs in the middle of the year and contributed to two different 401(k) accounts without realizing you went over the limit. 

You have access to two plans, such as a 401(k) and a 403(b), and you went over the collective limit. 

You received a raise or bonus in the middle of the year, which pushed your total contributions over the limit.  

You are diversifying your retirement savings between a Roth IRA and a traditional IRA and exceeded the collective limit.  

You are self-employed and contributing to a Roth IRA throughout the year, and you had an unexpectedly strong end of the year, which pushed you above the income limits and made you ineligible to contribute.  

You max out your 401(k) contributions each year, but then change employers and find yourself automatically enrolled in your new employer's 401(k) program.  
SECURE 2.0 and Over-contributions 
In December 2022, the SECURE 2.0 Act, designed to overhaul America's retirement system, was signed into law. It contains many provisions, some of which may inadvertently make it easier to over-contribute to retirement accounts. One such provision will require 401(k) and 403(b) plans to automatically enroll eligible participants. Initial contributions will be set at 3 percent and increase annually until the employee is contributing at least 10 percent (but no more than 15 percent) of their salary annually. You can opt out, but you need to do so manually. 
Can you withdraw excess 401(k) contributions? 
In short, yes. Withdrawing excess contributions as soon as you notice the error can help you avoid paying penalties on the excess contributions.  
How are excess retirement contributions taxed?  
How quickly you fix the issue can impact how much you end up paying in penalties. With a 401(k), if you notice the error and withdraw the funds (and their earnings) right away, you'll pay income tax on any funds returned to you, as they're considered income for that year. If you don't withdraw the excess until after April 15, you could be subject to double-taxation—both in the year you over-contributed and the year you removed the excess contributions. You may also have to pay a 10 percent early withdrawal penalty when removing funds.  
If you over-contribute to an IRA, you'll have to pay a 6 percent penalty every year until the excess contribution is corrected. If you notice the error and withdraw your excess contributions (and earnings) before Tax Day, you'll just be subject to paying income tax on the distributions (the excess funds you take back out).     
What to do when you over-contribute to your 401(k) or IRA 
The good news is that there are steps you can take to limit your penalties and correct the issue.  
1. Request a corrective distribution 
To limit your penalties, you'll need a corrective distribution that equals the over-contribution as well as any earnings or profit on that excess contribution. This payment must be made to you by Tax Day to avoid any penalties.  
If the account in question is an employer-based account—like a traditional or Designated Roth Account 401(k)—all you need to do is notify your plan's administrator and ask them to make the corrective adjustment. Because this process can take some time, especially during the busy tax season, the sooner you notify them, the better off you'll be.  
If the account is a traditional (and not a Roth) qualified retirement account, the distribution will effectively raise your taxable income for the year. To account for this, your employer should provide you with an amended W-2, which you will then use when filing your taxes. This should be provided to you automatically, but if it is not, you should request one.  
If the account in question is an IRA, you should simply be able to withdrawal the excess contribution.  
If your excess contributions earned any income, that income must be reflected in your tax bill for the year. To that end, your plan's administrator will automatically provide you with a Form 1099-R at the end of the tax year. If you do not receive this form, contact your administrator.  
2. Apply the excess contributions to the next year 
The easiest solution may be to apply an excess IRA contribution to the next tax year. However, it's important to realize that you will most likely be on the hook for the 6 percent penalty.  
3. Recharacterize your Roth IRA contributions 
If you find that you've over-contributed to your Roth IRA due to exceeding the MAGI limits and you are still eligible to contribute to a traditional IRA, you could go through the process of recharacterizing your access contribution to do just that.  
To do this, you'll essentially need to withdraw the over-contributed assets from the Roth account and move them into a traditional IRA. You'll also need to recharacterize any earnings or losses on those assets. This can get complicated, so working with a tax professional can help remove some of the confusion around the process.  
Recharacterization needs to occur by your tax deadline to avoid the tax penalty.  
Over-contributions are not a bad problem to have 
While it might be a hassle, over-contributing to your retirement accounts is a good sign: It means that you're taking the idea of saving for retirement seriously. Now you just have to decide how to use those excess funds. Will you pay down debt, save for a downpayment on a house, meet another financial goal or work a splurge into your budget?  
If you're having difficulty deciding, connect with a Northwestern Mutual financial advisor, who can help you look at your financial big picture and stay on track with your financial goals. An advisor can also help you plan from year to year, helping you to avoid over-contributing in the first place. 
This publication is not intended as legal or tax advice. Financial Representatives do not render tax advice. Consult with a tax professional for tax advice that is specific to your situation. 
Let's build your investment plan.
Our financial advisors will build a personalized investment plan designed to help you reach your goals.
Find an advisor
Want more? Get financial tips, tools, and more with our monthly newsletter.