What Is Supplemental Life Insurance?
---
Northwestern Mutual
Nov 16, 2021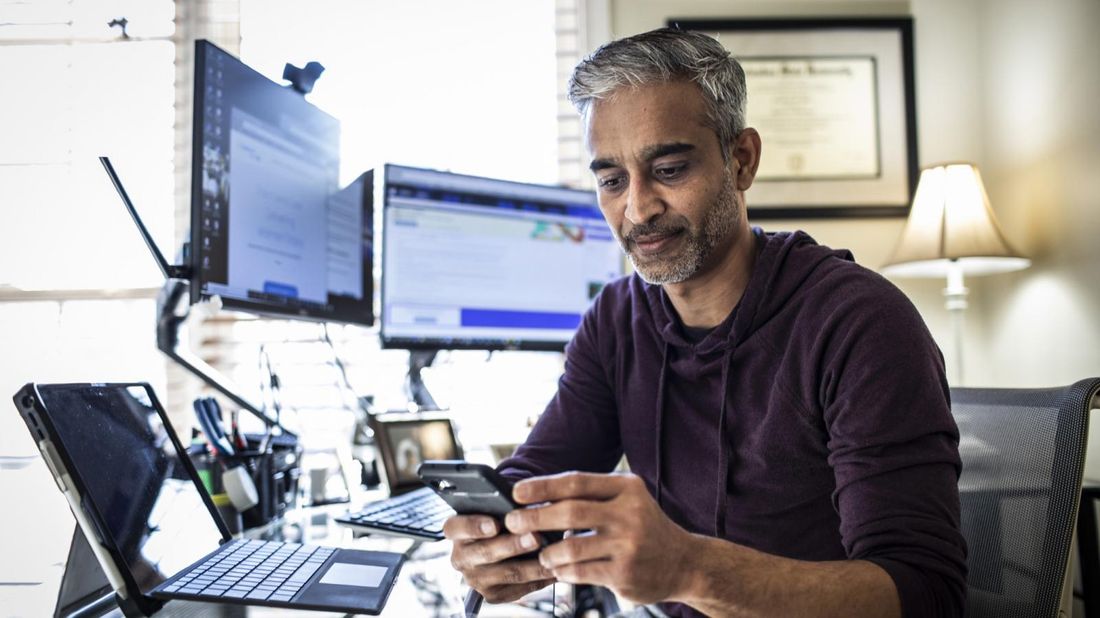 In the broadest sense, supplemental life insurance is any life insurance policy you buy to add to or supplement your existing life insurance coverage. But what it often specifically refers to is life insurance you purchase to fill the gaps in coverage of a life insurance policy you receive as an employee benefit. 
Many employers offer group term life insurance as part of their employee benefits package, with premiums paid by the company. These policies are generally limited to a death benefit equal to one or two years' salary, which may not be enough to cover an employee's needs. So employers may also offer supplemental coverage that the employee would pay for. Some employees may also choose to buy a private life insurance policy outside of what the company offers to supplement their employer-provided coverage. 
Reasons to purchase supplemental life insurance 
You might opt to buy supplemental life insurance if the coverage needs you have exceed what your company life insurance policy provides. If you have family members who would be in a tough financial situation without you, ask yourself if just one or two years' worth of your salary would be enough to support them for an extended period of time. 
You may also opt for supplemental coverage during times when life changes increase your need for coverage — for instance, if you recently got married, had a baby or took on a new mortgage, you may be looking for additional life insurance coverage. 
Remember that your company is not the only source of additional life insurance. You may find that buying a private individual life insurance policy may be the better option for your situation.  
Common types of supplemental life insurance 
Group term life insurance: The basic policy that your company provides at no cost is typically group term life insurance, which means the policy pays a death benefit only if you die in the specified term, which might be 10 years, 20 years, or another timeframe. 
Your employer may give you the option to purchase additional coverage, usually for the same term but with a larger death benefit. The premiums for the supplemental life insurance may be discounted because they are being purchased through a group (your company), but you would have to pay any additional premium costs out of your own pocket. 
Group whole life insurance: Some employers may also offer group whole life insurance, which means the coverage lasts for your entire life, as long as the premiums are paid. When an employer offers group whole life insurance, the supplemental life insurance offered is likely to be whole life insurance as well. 
It's important to remember that any coverage you get for free from your employer will end when you leave that employer, regardless of whether it's term life or whole life. If you purchase supplemental insurance out of your own pocket, it is typically portable, meaning you can take it with you. 
RELATED CONTENT: Our Life Insurance Guide can help you learn more about life insurance and how it can benefit your financial plan.  
Life insurance for a spouse or child: Some employers allow an employee to purchase supplemental life insurance for a spouse or child, although this is usually for a limited amount, and may require the employee to buy coverage for themselves in order to add coverage for a family member. 
Accidental death and dismemberment: AD&D insurance is a type of insurance policy that pays a benefit if you die or become disabled in an accident. Some employers offer it as an employee benefit, but you can also purchase a private policy. 
Some people buy AD&D insurance in addition to a life insurance policy because it provides extra coverage, but only if you die in an accident. It may also be possible to add an AD&D rider to your existing life insurance policy. 
Final expense insurance: Sometimes called burial insurance, final expense insurance is usually meant to cover funeral and burial costs, plus it may cover end-of-life medical bills. It typically has a low death benefit, often less than $10,000. 
Private life insurance vs. supplemental life insurance from an employer 
While it may be easier to buy a supplemental life insurance policy through your employer, there are times when buying an individual life insurance policy can offer advantages. Here are some pros and cons of both. 
Advantages of a private life insurance policy 
Coverage tailored to your needs: Unlike employer-sponsored coverage, a private policy is not limited to the coverage amounts specified by your employer, and you can choose whether a term life insurance policy or a permanent life insurance policy is better for your situation. 
Timing: You can typically only purchase supplemental insurance from your employer when you're first hired, during open enrollment, or when you experience a life change such as getting married or the birth of a child. However, you can buy a private life insurance policy at any time you choose. 
Portability: An employer-paid policy ends when you leave the company; you can typically convert coverage you purchase on your own to a private policy, but your cost may go up. A private policy will remain in effect for the length of your policy as long as you have paid your premiums on time. 
Price: If you're healthy, you may qualify for lower premiums with a private policy. Group policies are offered to all employees at the same rate, typically regardless of health. With private policies, those in good health typically pay less in premiums than those with serious health conditions. 
Advantages of an employer-sponsored policy 
No comparison-shopping: If you feel overwhelmed weighing the pros and cons of different types of private life insurance, choosing a supplemental life insurance policy through your employer makes your decision easier, since you'll likely have only one choice of provider and fewer options for size of your coverage. 
Subsidized premiums: If you have a health condition that would make you riskier to insure, your life insurance premiums would likely be lower with an employer-sponsored policy. A private insurer who evaluates your health before offering you coverage may charge you a higher premium to reflect the risk of providing you with life insurance. 
How much supplemental life insurance should you buy? 
A life insurance policy is an important component of your financial plan. You'll want enough coverage to make sure that your dependents won't suffer financial hardship when you die — plus permanent life insurance, such as whole life insurance, offers a cash value component that you may want to access as a source of liquidity while you're still alive1. 
When determining how much life insurance you need, ask yourself questions like: If you were to pass away, would your current coverage be able to take care of your kids' needs until they turn 18? If your spouse is unable to work, how long would your company policy really be able to provide for them? Calculating what expenses you're trying to cover can help you determine how much coverage you actually need. A life insurance calculator can help. 
When supplemental life insurance makes sense 
If your existing coverage falls short of the amount or type of coverage that best supports your financial goals, you'll need additional coverage to fill the gaps. A financial advisor can help assess your life insurance needs and tailor a policy to support your long-term goals. 
1Using cash values through policy loans, surrenders, or cash withdrawals will reduce benefits and may affect other aspects of your plan. 
Take the next step
Our advisors will help to answer your questions — and share knowledge you never knew you needed — to get you to your next goal, and the next.
Get started
Want more? Get financial tips, tools, and more with our monthly newsletter.