4 Things to Buy in June — And 4 You Should Skip
---
Catherine McHugh
Jun 01, 2022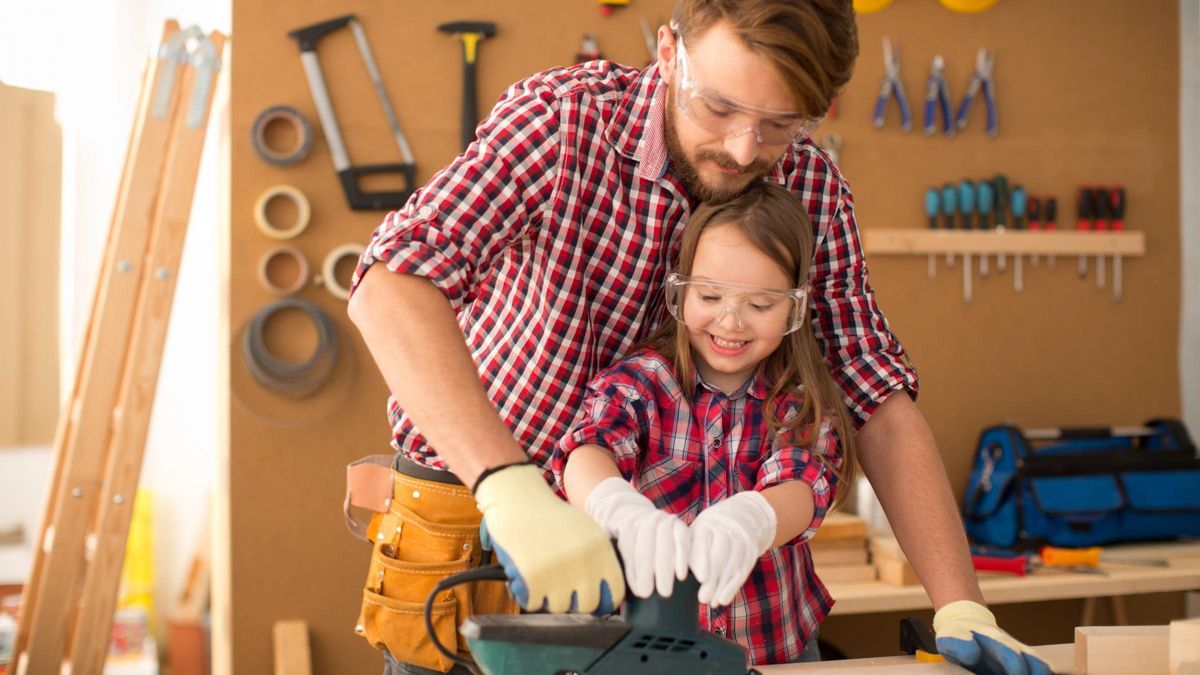 Anticipated all year by schoolkids and sun worshippers alike, June's arrival heralds the official start of summer.
But being sandwiched between Memorial Day and the Fourth of July, this month doesn't have an abundance of seasonal sale promotions, says Nathan Burrow, deals editor at Wirecutter. "Another factor is that Amazon will likely be holding its Prime Day Sales in July — after the July Fourth sales have drawn to close," he says. "But I'd also look for runoff from Memorial Day sales, because we know many brands are continuing their Memorial Day sales into June."
Here are some of the best things to buy in June, and what you should hold off on for a few more weeks to get the best deals. 
What to Buy in June
Father's Day items
If you're looking for gift ideas beyond the World's Greatest Dad mug, Burrow suggests looking at home improvement bundles from stores like Home Depot and Lowe's. "They have been promoting a lot of bundles on power tools from names like Dewalt and Ryobi that will likely continue into June," he says. "Multi-tools, including those from Leatherman as well as Wirecutter's budget pick from Gerber, also have direct sales this time of year."
Dishwashers
If you've been putting off springing for a new dishwasher, this is the best month to buy one. "Dishwasher manufacturers release their new models for the year each June, which means you can see clearance sales on [older models]," Burrow says. "While we've seen heightened prices for all large appliances overall since 2020, buying a previous year's model at this time is a good way to save what you can."
Apple iPads
If you've been looking to up your tablet game, Burrow says select models of Apple iPads will likely see good deals both this month and next. "I'd expect good prices for the iPad mini 6th generation; plus, the new iPad Air 5th generation will see its first notable deals and the iPad Pro 3rd generation 11-inch size will continue to see sales," Burrow says. "It's likely we'll even see sales on the standard 9th generation iPad, especially in the higher 256 GB storage capacity — it's probably due for a refresh in September."
Outdoor gear
The desire to commune with nature becomes more powerful as the weather gets warmer — but make sure you've got the right gear before you head out. "Look for sales on select outdoor supplies in June, including deals on bug control from Thermacell, insulated water bottles from Hydro Flask and select grilling gear like our meat thermometer picks from ThermoWorks," Burrow says. "We also expect to see deals on umbrellas, including our pick for a windproof travel umbrella, the Repel Easy Touch."
 
What to skip in June
Portable audio and home speakers
No one likes to hear static while listening to their favorite podcast, but wait until next month to upgrade if you can. You can expect to see sales on headphones, Bluetooth speakers and higher-end speakers in June, Burrow says, "but Prime Day offers a glut of audio sales and some of the best headphone prices we'll see until Black Friday. So it's definitely worth seeing what's available then."
Smart-home gadgets
If calling out to Alexa has gotten you glitchy responses lately, see if you can hold out until July before you upgrade. "All Amazon devices, including Kindles, will see the lowest prices of 2022 so far in July," Burrow says.
Small kitchen appliances
You may be having more get-togethers now that summer is almost here, but if you need some new appliances for the kitchen, try to hold off. "Electronics or coffeemakers will have better deals in July because of Prime Day and the competing sales: Walmart's Deals for Days and Target's Deal Days sales," Burrow says. "You're more likely to see a better deal on a pressure cooker, toaster oven, air fryer, coffee maker, blender and potentially even a stand mixer in July than you are in June."
Most mattresses and bedding
If you slept on the Memorial Day mattress sales, it's worth waiting until the next big holiday sale for the best discounts. "There are always going to be mattress and bedding sales, and the best ones with the widest variety of discounted options are in February, May and September," he says. "So unless you see a deal you think is exceptional, wait until Labor Day."
Take the next step
Our advisors will help to answer your questions — and share knowledge you never knew you needed — to get you to your next goal, and the next.
Get started
Want more? Get financial tips, tools, and more with our monthly newsletter.