Planning With Northwestern Mutual
Renée Ruggeri
Jun 10, 2021
Why Financial Planning Is Key for the LGBTQ+ Community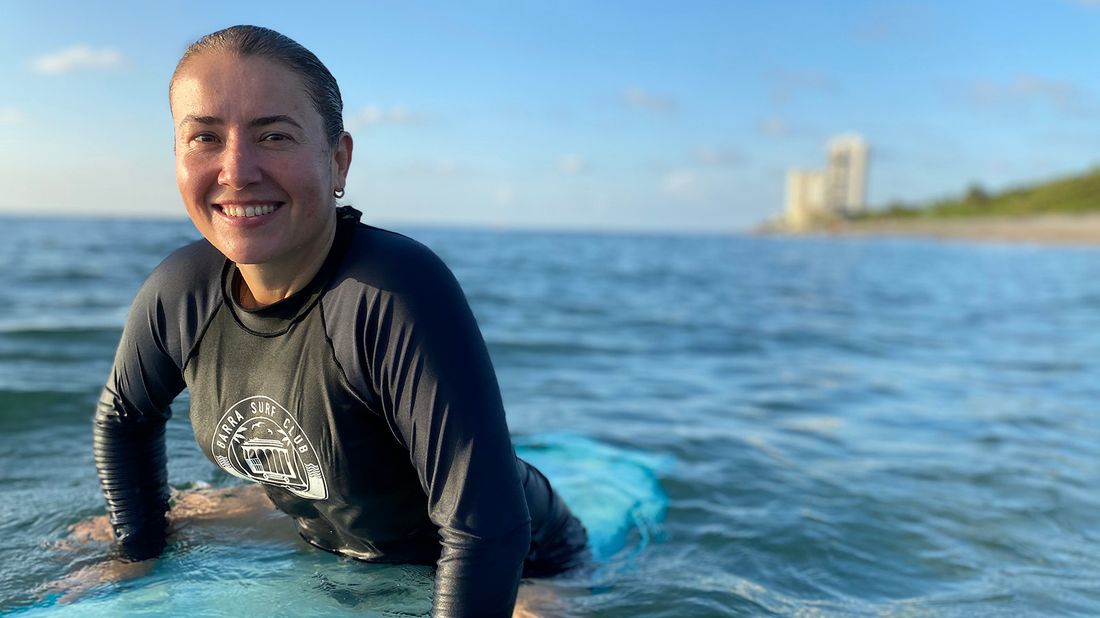 Get to know the people behind the financial advice in our Planner Profile series. 
Born in Brazil, Renata Carvalho spent a decade living in Angola before coming to the U.S. in 2015 and completing an MBA program at Florida Atlantic University. She didn't necessarily intend to work in the financial services sector, but she ultimately decided on that career path after experiencing firsthand the lack of financial planning resources for the immigrant community. 
Carvalho, who lives in Coral Springs, Florida with her wife, Beatriz, works as a field director in Boca Raton. Her mission is to help the immigrant community with their finances. "Ninety-nine percent of my clients are immigrants," Carvalho says. "I know the path and struggle they face." 
Below, Carvalho shares why she changed careers and discusses why financial planning is key for the LGBTQ+ community. 
You were a corporate executive in a past life. Why did you ultimately decide to transition into financial planning? 
Before coming to the United States, I lived in Africa for 10 years. I was the CEO of a company called Casacon, which is a chain of home-improvement stores similar to Home Depot. My experience there helped me understand my talent for helping people and how I could have an impact on a community. 
When I came to the United States for my executive MBA, nobody came to me to help me understand how to invest, how to understand the financial markets or how I could protect my family — and I came with a good net worth. That's when I realized I needed to be my own financial advisor. As an immigrant, nobody approached me to teach me how to protect myself, my family or how to save for my future. So I said, "I'm going to serve this whole community." It was a huge opportunity. 
After I finished my MBA, I had job offers from a number of financial services firms. But when I interviewed with Northwestern Mutual, I fell in love with the values of the company. I was never a salesperson, even when I was working in retail; people came to me for advice. So, it really stood out to me that at Northwestern Mutual I would be a financial representative and not just an insurance or investments seller. 
You also work with the LGBTQ+ community. What are some of the biggest concerns they have? 
They want to be independent and not struggle financially. I don't have a difficult time working with LGBTQ+ clients because they're more aware of what they need to do in order to succeed in the future. It's not always certain that they'll have the support of their family or that they'll have an inheritance. I also want them to be very well taken care of in retirement, so we make a comprehensive financial plan that helps protect them and their loved ones, makes cash readily available and provides tax efficiencies. My clients can focus on protection and growth at the same time. 
The world is still evolving to full acceptance. And the United States is more modern in that it's easier to have a regular life as a gay person or couple. But not every country is like that. So my clients who are immigrants often come in with an even greater understanding of that mentality of, "OK, I need to do what's necessary to be independent." 
What do you say to someone who wants to do their own financial planning? 
Many people think they can do the best job on their own. But sometimes you can miss out on what you don't know. It's our job to make you more efficient — we're more aware, we have the licenses, we're trained. It's like if you needed an operation. You wouldn't perform surgery on yourself. You'd go to a doctor who was licensed to do it. 
What's the biggest mistake you see people make with their money? 
I think it goes back to people trying to do everything themselves. A lot of people make the wrong decisions, especially when there's risk involved. They might think it's better to invest all their money in a business or real estate — but then have a very low emergency fund. If something were to happen to them or they lose their job, they wouldn't have any liquid cash reserves and would have to make some tough decisions. 
What do you love most about working with clients? 
When I receive emails after meetings saying, "Hey, that meeting was so cool and changed my way of seeing things." Or months later, when they are so appreciative after starting to see things happen within their plan. 
But even more than that, I love being able to connect with people in a true and honest way. I like when I can educate them and help them make decisions that maybe they wouldn't have taken on their own, which can then make a complete difference in their future. When I can make an impact — that's what I like the most. 
Take the next step
Our advisors will help to answer your questions — and share knowledge you never knew you needed — to get you to your next goal, and the next.
Get started