How Much Does It Cost to Adopt a Child?
---
Tim Stobierski
May 18, 2021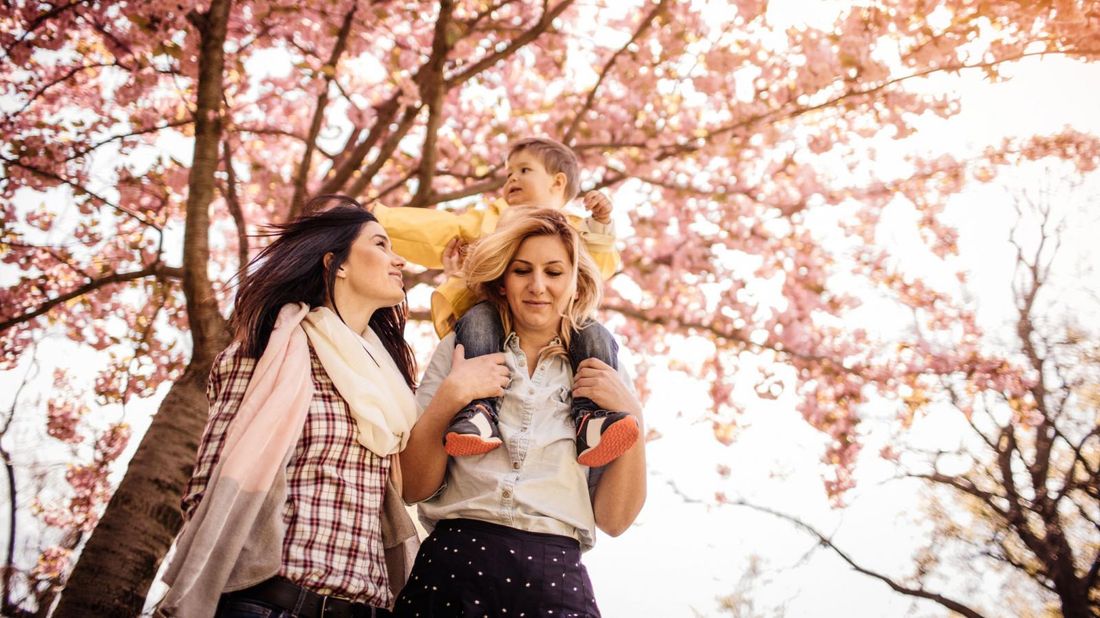 If you're looking to grow your family through adoption, you've likely decided that you're emotionally ready for the life-changing responsibility of raising a child.
But you may still be unsure of how financially ready you are and wondering just how much it costs to adopt a child. Everyone knows that having and raising a child can be expensive, but adopting also means planning for the cost of the adoption process — which isn't easy to predict.
How you choose to adopt is a major cost factor. Generally, domestic adoptions happen one of three ways: You can work through an adoption agency; you can do an independent adoption, which means you find the expectant mother; or you can go through the foster system. (Keep in mind each state also has their own statutes around adoption.)
"Adoption through foster care is a very different journey and can't really be compared to private adoption," says Amy Twombly, cofounder and executive partner at Hello Baby Adoption Consultants. Foster-to-adopt programs are almost exclusively funded through the states, she adds, although sometimes families are responsible for legal costs associated with finalizing the adoption.
Outside of that, "adoption costs vary, but the average cost for domestic infant adoption in the United States is around $40,000," Twombly says. Below, she provides estimates for the most common adoption fees you might expect to pay if you're working through a licensed adoption agency.
Legal Fees:

$2,500 to $4,000
Since adoption is a legal process, you'll need to work with an attorney to file the paperwork and handle other legal matters. In addition, Twombly says that court costs may be included as their own line item in your bill, although they are usually bundled in with the attorney fees.
Agency Fees:

$15,000 to $20,000
If you work through a private adoption agency expect to be billed a large fee for their services. (Note: LGBTQ+ couples looking to adopt can use this Human Rights Campaign resource to find agencies committed to inclusion.)
Adoption Consultant:

$3,000 to $4,500
Hiring a professional adoption consultant who specializes in guiding prospective parents through the process is an optional expense, but it can help take some of the uncertainty out of the equation.
Application Fees:

$0 to $10,000
Some adoption agencies will charge an application fee or other upfront fees to ensure people are seriously committed to the adoption process. These costs can vary substantially depending on the agency, Twombly says.
Home Study:

$1,200 to $4,500
A home study is designed not only to evaluate your capability to adopt but also to educate your family about the adoption process and help with the matching process. This typically involves criminal background checks and a review of your finances and relationships, as well as an assessment of your home.
Profile Book:

$200 to $1,300
A profile book tells the story of your family, and expectant parents review it to help choose whom to place the child with. It's possible to DIY a profile book for around $200, but it's so key to the adoption process that paying the premium for a professionally designed book may be worth it.
Expectant Parent Expense

s: $0 to $20,000
Some parents may end up helping the expectant mother pay for various expenses, including medical bills, insurance, maternity clothes, transportation and even rent and utilities. These expenses will vary dramatically depending on what state rules allow and how soon into the pregnancy you are matched with the expectant mother.
Travel Costs: Variable
Travel costs can include everything from plane tickets to car travel to food and lodging, so they can vary significantly. Twombly offers some key questions you should ask to help you budget: Where does the expectant mother live compared with your family? If it's far away, do you and your spouse intend to be present for the birth? If the child has already been born, how will you travel to get the baby?
PREPARING FINANCIALLY FOR BABY
Growing your family is a great time to revisit your financial plan to ensure that you're prepared for this new phase of life. Not only will you need to look at your budget, but you'll also likely have new financial goals to plan for, as well as determine what to do to protect your family financially. Talk to a financial advisor to see how you can prepare for adopting a child.
Take the next step
Our advisors will help to answer your questions — and share knowledge you never knew you needed — to get you to your next goal, and the next.
Get started
Want more? Get financial tips, tools, and more with our monthly newsletter.