How Much Does It Cost to Raise a Child?
---
Northwestern Mutual
Sep 26, 2023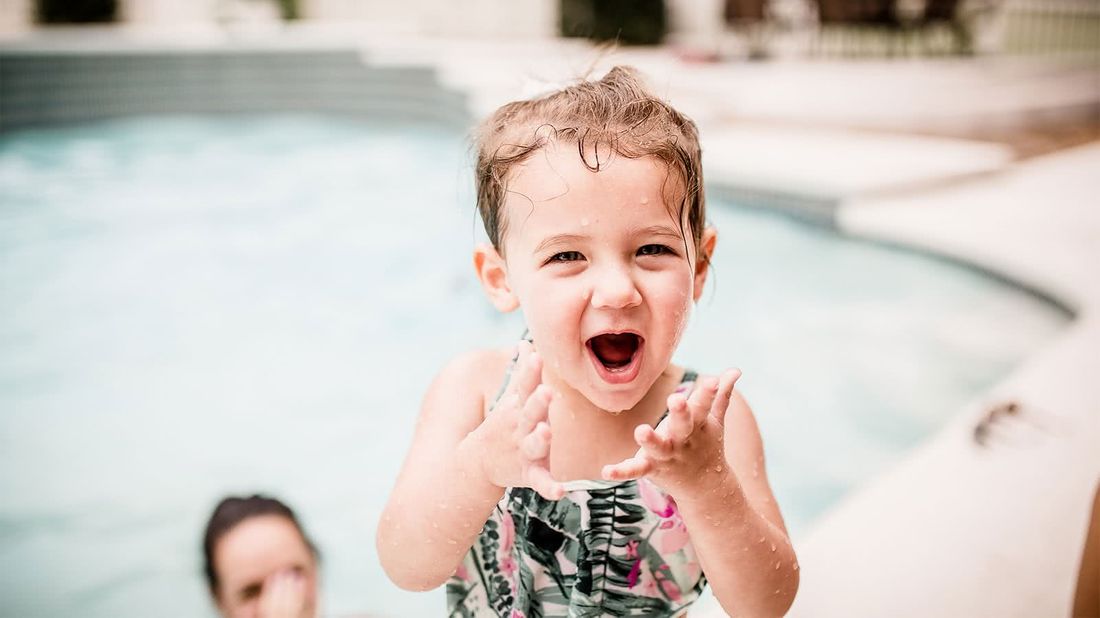 Key takeaways
According to USDA data and inflation statistics from the BLS, raising a child in 2023 could cost an average of $331,933 from the time a child is born to age 18. 

Planning ahead for important future expenses can help you balance saving to reach future financial goals for your kids and having what you need to support them today.   

A financial advisor can help you select tax-advantaged savings vehicles to help you save—like a 529 for college.  
Having kids can be an incredibly rewarding experience—but the truth is: it's also an expensive one. From expenses that come with pregnancy and childbirth, food, clothing, activities, travel and future big ticket items like college—having kids comes with a price. So, exactly how much does it cost to raise a child? 
You might want to sit down for this. For a middle-income married couple, the average cost to raise a child born in 2015 was $233,610, according to a Department of Agriculture report released in January 2017. However since 2015, we've seen a pretty stark increase in living expenses. According to the Bureau of Labor Statistics Consumer Price Index Inflation calculator, that number would be closer to $331,933 today.  
How much does it cost to raise a child each year?
Based on the 2015 data from the USDA, a married couple with two children could expect to spend $12,980 annually per child. However, accounting for inflation, today this number is likely more in the neighborhood of $16,978 per child.  
Where you live and how you prioritize expenses in your budget can change this number quite a bit. If you're covering only basic living expenses, the annual cost would be lower, but when including costs like family vacations, piano lessons, toys, an additional care and other elective expenses, you could end up spending much more.  
Cost of raising a child  
According to the USDA study, child-related expenses account for about 16 percent of what a middle-income family spends its before-tax income on. And of the money an average two-child, married-couple family spends on a child, the USDA says they will spend: 
29 percent on housing 

18 percent on food 

16 percent on child care and education 

9 percent on health care 

7 percent on miscellaneous expenses (like personal care products and services and entertainment) 

6 percent on clothing  
So in a year, a family earning the U.S. average median household income of $70,784 (according to the U.S. Census Bureau's most recent data) might spend:  
$3,284.38 on housing 

$2,038.60 on food 

$1,812.07 on child care and education 

$1,019.39 on health care 

$792.78 on miscellaneous expenses   
Budgeting for a child is an individual exercise, because it depends largely on parenting decisions you'll make like whether to send your kids to public or private school or what you'll do for day care (or perhaps you'll choose not to work).  
How many children you choose to have can also impact how much you'll spend. Though having more kids is more expensive, there may be some efficiencies with reusing items and sharing, so having two kids may not necessarily be twice as expensive as having one.  
Here is a breakdown on what you might expect to spend on kids.  
Pregnancy and childbirth  
As you budget for children, you'll first want to budget for costs associated with having a baby. According to a 2022 study by the Peterson Kaiser Family Foundation, women who are enrolled in health insurance plans pay around $2,854 in out-of-pocket expenses for pregnancy and childbirth. These figures are for one pregnancy, so if you end up having more than one child, you'll also want to budget for each subsequent birth.  
Living expenses 
Now that you've got another mouth to feed, you've got to make room—both in your budget and in your house. You may need to upgrade to a bigger house with more bedrooms or move to a new neighborhood with better schools (and higher taxes).  
When a baby is first born, you may not see a drastic increase in food costs if you're breastfeeding, but if you're formula feeding, you'll want to start budgeting for formula (anywhere from $200 to $400 per month). Then as your child grows, they'll start eating more and adding money to your grocery bill.  
Transportation is another cost to consider, whether you budget for a one-time expense like buying a mini van or a recurring expense like added trips to the gas station for all those trips to soccer practice. 
Childcare and education 
How much you spend on child care can vary quite drastically depending on where you live and what type of arrangement you have.  According to a 2023 study by Care.com, a nanny in Massachusetts can cost $864 per week, whereas a day care in Louisiana can be as low as $144 per week.  
The first step in determining how much you'll need for child care is to decide what type of arrangement you'd like. A nanny that visits your home is typically the most expensive option, followed by a certified day care center or an in-home day care. Once you know which type of care you'd like, you can start calling around to get rates in your area.  
Costs for education can also fluctuate depending on where you live, whether you attend public or private school and how old your children are. The Education Data Initiative reported that in 2023, the average annual tuition for U.S. K-12 private schools is $23,839. Public schools, on the other hand, are free to attend, though you're usually on the hook for some smaller expenses—like purchasing school supplies or paying for special activities and events.  
Healthcare 
Until now, you've probably been able to get away with an individual health insurance plan, or perhaps you're just covering yourself and a spouse. Once you begin adding to your family, you'll need to upgrade to a family plan which comes with higher premiums.  
According to the Kaiser Family Foundation, in 2022, the average annual premium for a family on an employer-provided plan is $22,463 (vs. $7,911 for single coverage) and the average deductible for a PPO plan (Preferred Provider Organization plan—one of the more popular types of health insurance plans) is $2,908 for a family. Depending on your plan, you may have the option to contribute to an FSA or HSA, helping to limit the tax impact on medical expenses.  
You'll also likely be getting more bills in the mail from your child's pediatrician. When kids are young, they're building their immune system, so you may find yourself frequenting the doctor's office. It's also recommended that kids get regular check-ups, starting as often as every few months as an infant to every year for an older child. If you carry health insurance, many of these visits may be covered by your policy, but you could still be responsible for some out-of-pocket costs until you meet your annual deductible.  
Other health-related expenses like dental care, vision and mental/behavioral health would also fit into this category as well.  
Take the next step
Our advisors will help to answer your questions — and share knowledge you never knew you needed — to get you to your next goal, and the next.
Get started
Leisure  
Spending on leisure includes everything from purchasing toys, enrolling in dance classes and going on vacation as a family. You'll likely spend less in the beginning and add more as your child gets older and you learn what their interests are.  
Clothing 
Kids grow fast, especially in the early years. Don't be surprised to find yourself switching out wardrobes every 2-3 months. But as kids get older, you may be able to use some clothing for a year or two. There are definitely ways to find some savings here by going to rummage sales, budget shopping and using hand-me downs.  
Planning for your child's future  
The expenses we've covered include what your child needs until they turn 18. Though they'd legally be considered an adult at this point, there may be more you want to do for them. In addition to planning for essentials, you may want to add a category in your budget for monthly savings to help your child reach certain financial milestones. Thankfully, there are many tax-advantaged savings accounts like a 529, UTMA, UGMA or custodial Roth IRA, that can help you save.   
Saving for college 
The Education Data Initiative says the average annual cost of college in the U.S. 2023 is $36,436 (including books, supplies and daily living expenses), and this number keeps growing by a rate of about 2 percent each year. This means that a child beginning college today would pay around $150,174.90 in four years and a child born in 2023 would likely need to save $214,486.80 to cover a 4-year degree. 
Though this may sound like a a lot of money, the good news is that you have a long time to save, and there are some helpful tax-advantaged ways to do so. The key is planning ahead.  
Saving for life milestones 
Perhaps you'd like to pay for a wedding (a Knot.com survey says that today, parents pay about 51 percent of the wedding bill), buy your kid their first car or help them with a down payment on their first house. As with any savings goal, as long as you plan ahead, anything is possible.   
Planning for the unexpected  
It's always a good idea to keep around 3 to 6 months' of living expenses in an accessible savings account that you could use for an unplanned event—like the loss of a job, needing to replace your furnace or paying for a hefty unplanned medical bill. With more people in the family to support, you'll probably need to pump up your emergency fund. It could also be a good time to take a look at your life insurance and make sure your coverage matches your family's current lifestyle.  
How to financially prepare for the cost of raising a child 
As soon as you find out you're expecting, discuss important financial goals with your partner, including short-term goals like whether one of you will take time off of work and long-term goals like whether you'll pay for college. Then revise your financial plan to account for these goals, and update your monthly budget to include your savings goals and the added expenses of raising a child.  
It may feel like you've got a long way to go, but you don't need to meet these savings goals overnight. As long as you have a plan in place—and stick to the plan—you'll get there. If you're unsure on how to get started, reach out to a Northwestern Mutual financial advisor who can help you create a financial plan that's designed to help you reach your financial goals today and for the future.  
Want more? Get financial tips, tools, and more with our monthly newsletter.