As I write this, it's early in the morning — my favorite time of day when the dawn is just breaking, the birds are chirping, and the air holds a quiet sense of anticipation. I get up at this time every morning to work and drink my coffee in peace, the only real uninterrupted office hours I have as a mom who runs her own business from home.
I've been working at home in some capacity for the entire decade I've been a parent. And after 10 years of putting my head down and powering through the chaos (around both my freelance writing business and my growing family), this year I decided enough was enough.
After all, for those who choose to become moms, they say it's one of the most important jobs you'll ever have, right? And what do the most important people in the most important jobs in the world do? They invest in themselves and in their business. Is motherhood any different?
It's not.
Mothers, probably more than any top-level CEO, need to invest in themselves. So I figured out how to empower myself as a mother and as a business owner.
First up? A trip with some of my fellow freelancers.
THE MOM RETREAT TAKES SHAPE
In January, I flew from Michigan to sunny Manhattan Beach, California, to meet some of my closest friends. While we'd gotten to know each other in an online group, we were meeting in-person for the first time. I also really needed the support — I had just suffered my second miscarriage in two years, and I was at a truly low point.
By the time I left the next morning, I felt like my cup had been refilled.
The retreat was everything I hoped for. We walked the beach, indulged in some beachside yoga, toasted over cinnamon rolls and ice cream for breakfast, and dived deep into our career goals and aspirations. Watching the waves roll in while I sipped my coffee, I realized how much I needed this reminder that I am more than just a catcher-of-puke for my kids.
I had such a wonderful time that I promised myself that I would continue this tradition, and I planned another a few months later around my birthday. I booked a business workshop and a night at a fancy hotel alone. After a morning spent learning valuable insight to grow my business, I got an early check-in to the hotel and indulged in the best room service meal ever (there were truffle fries involved).
I spent the rest of the day and into the following morning recharging and catching up on work that had been languishing on my to-do list. I took a hot bath, I visited the hotel spa for a blissful massage, and I strolled around town with frozen yogurt in hand. I got more work done in 12 hours than I could get done in days home with kids. By the time I left the next morning, I felt like my cup had been refilled.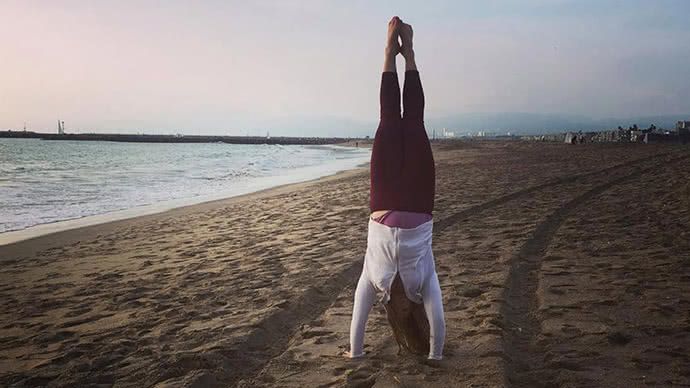 WHY EVERY MOM SHOULD TAKE TIME FOR HERSELF
Of course, taking a mom retreat is not all sunshine and roses. It's hard to plan the logistics of getting away, and it's even harder to come back to real life where laundry has piled up, school paperwork has gone unsigned, and groceries haven't been ordered. If that sounds suspiciously like work to you, that's because it is work — important work, yes, but sometimes you need a break from it all.
Taking deliberate mom retreats showed me not only the importance of investing in myself and my work, but also how valuable taking time away can be when I return. I am a better, more patient and more productive mom because I recharged.