Will Short-Term Disability Insurance Cover Maternity Leave?
---
Amanda Reaume 
Jun 20, 2022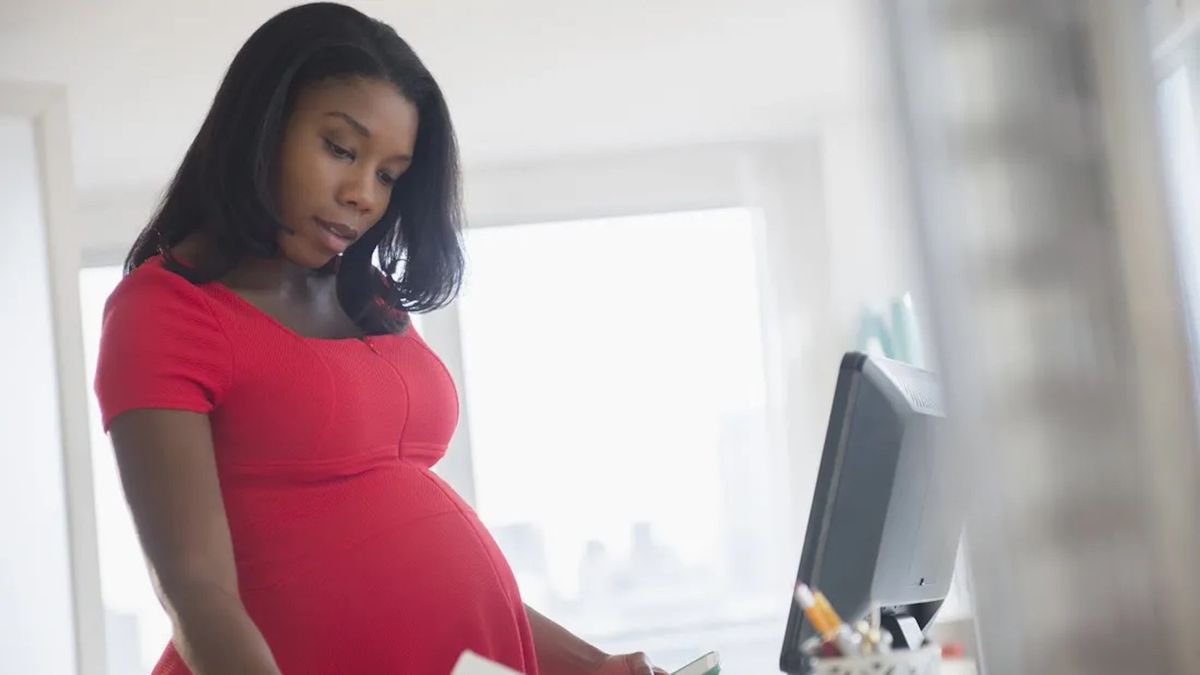 After years of dreaming about onesies and pacifiers, you've decided it's time to take the leap and start a family. As you plan a color scheme for the nursery and look through Pinterest boards of first year pictures, you're also likely going to think about how you will make ends meet during maternity leave.
Short-term disability and pregnancy
Only 23 percent of U.S. workers in 2021 had access to paid family leave benefits (up from 14 percent in 2015), according to the Bureau of Labor Statistics. Only some states require employers to offer paid family leave for pregnancy and childbirth. Though Federal law requires most employers to give workers 12 weeks of unpaid leave and a guarantee of employment upon return, not everyone can afford to take 3 months of unpaid leave.
Whether or not you have a paid family leave benefit, short-term disability insurance may increase the funds available while you recover and bond with baby. While you usually can't collect disability and paid family leave for the same time period, some employees may use disability benefits to recover from the birth.
Short- vs. long-term disability for maternity leave
There are two main types of disability insurance: long- and short-term policies. If a sickness or injury prevents you from working, long-term disability will replace a portion of your income for many years or all the way to retirement (depending on the policy terms). Short-term disability insurance, as you may have guessed, covers lost income for a shorter period, weeks or up to two years — a temporary injury or sickness. Short-term disability is what you'll lean on during a part of your maternity leave.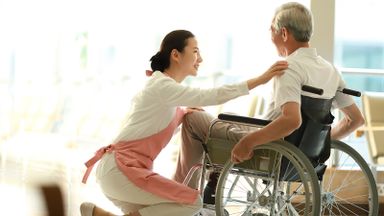 Disability Insurance Calculator
Get an estimate of how much coverage you need to protect your income from the unexpected.
How to get disability coverage for pregnancy
Employer coverage
When it comes to disability coverage for pregnancy, you'll need to lean on insurance through an employer. Many employers offer both short- and long-term disability coverage as part of a benefits package. So, as a first step, pull out your work benefits folder to see what, if any, kind of short-term disability coverage you have through work. There are several pieces of information you'll want to gather about the policy:
Elimination Period:

This is how long you need to be out of work before your benefits begin. Some policies pay immediately while others don't pay until you are out of work for a certain number of days. You may need to use vacation or sick days if you have a long elimination period.

Benefit Period:

This is how long you can claim payments while you are unable to work.

Benefit Amount:

This is how much you'll receive, based on a percentage of your income (some policies may cover nearly 100 percent of your income, but most cover only a percentage).
Short-term disability policies pay a weekly benefit when you are disabled following the elimination period. You may wish to take three months off work to bond with the baby, but the short-term disability insurance policy will only pay benefits if you are disabled due to the pregnancy. The typical timeframe you are considered disabled following delivery of the baby, without complications, is six weeks; eight weeks if a C-section was performed. Benefits may also be paid prior to delivery of the child if your doctor has put you on bedrest due to the pregnancy.
Ask yourself a few questions as you review the policy. Does the benefit period match the amount of time you plan to take off? Is the benefit amount enough for you and your family? Is the elimination period too long? The devil is in the details.
What part of pregnancy and maternity leave is covered by disability insurance?
If your policy covers your pregnancy and maternity leave, the terms of the policy will spell out what is covered for an uncomplicated pregnancy. If you have health issues and your doctor documents the need for longer coverage period, you may be eligible for additional coverage beyond the standard amount.
Pregnancy and maternity leave on your terms
Starting a family is one of the most rewarding things a person can do in their lifetime — money shouldn't get in the way of that. If you're thinking about starting a family, it's a really good time to speak with a financial professional who can help run through a pre-baby financial checklist. If you're looking to add long-term disability insurance as part of your broader financial plan, you can also use our disability insurance calculator to figure out how much coverage you might need.
Take the next step
Our advisors are here to give you more of the information you want, and the knowledge you never knew you needed. To get to your next goal, and the next.
Get Started
To be used with form MN 992-STD, MN 992-LTD, MN 1096 SGSTD, MN 1096 SGLTD, ICC16.TT.DI.IIB.(0916), ICC16.TT.DI.FIB.(0916), ICC16.TT.DI.CAT.(0916), ICC16.TT.NCDI.(0916), ICC16.TT.GRDI.(0916), ICC16.TT.DI.PDB.(0916), ICC16.TT.DI.PDBO.(0916) or state equivalent. Not all contracts and optional benefits are available in all states. Disability insurance policies contain some features and benefits that may not be available in all states. The ability to perform the substantial and material duties of your occupation is only one of the factors that determine eligibility for disability benefits. These policies also contain exclusions, limitations and reduction-of-benefits provisions. Eligibility for disability income insurance, additional policy benefits, and qualification for benefits, is determined on a case-by-case basis. For costs and complete details of coverage, contact your Northwestern Mutual Financial Representative. Disability insurance policies contain exclusions and limitations that could affect individual coverage. For costs and more complete details, consult a Northwestern Mutual financial representative.      
 
Northwestern Mutual is the marketing name for The Northwestern Mutual Life Insurance Company, Milwaukee, WI (NM) (life insurance, disability insurance, annuities, and life insurance with long-term care benefits)
90-2703-86 (02/23)