6 Things New Moms Should Splurge On
---
Natasha Burton
Aug 23, 2019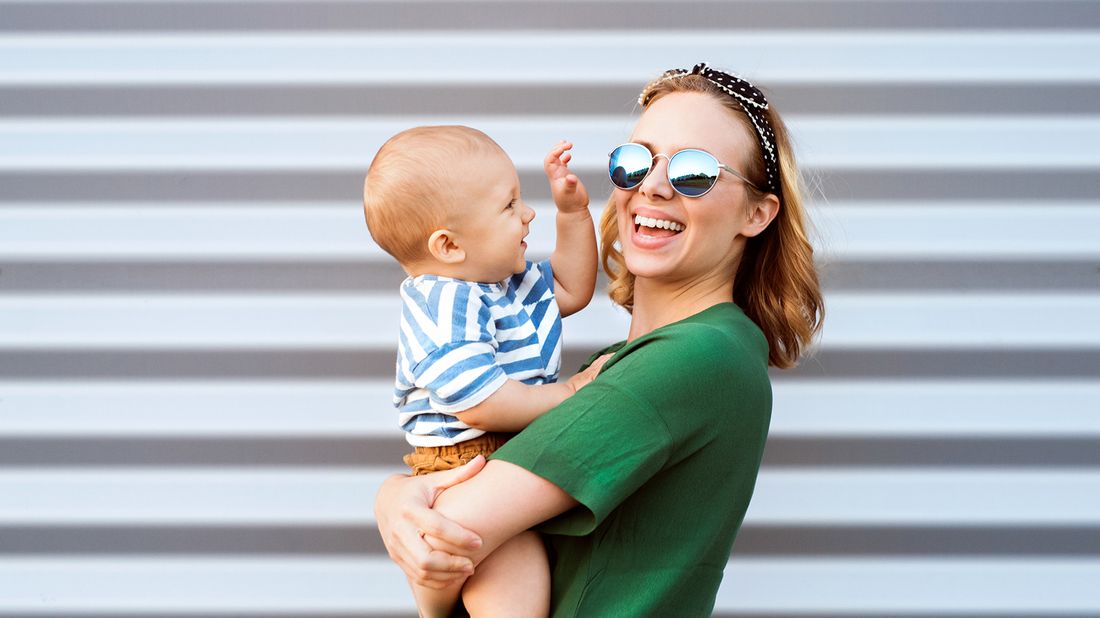 Between diaper changes, late-night feedings and endless loads of laundry, the last people new parents have time to take care of are themselves. But forgetting to treat yourself, or feeling guilty for doing so, only makes the postpartum period tougher.  
That's why it's a good idea to make room in your budget for the splurges, big and small, that make your life better — and help you feel a little more human again. Take it from these moms, who share which "luxury" budget line items helped make all the difference after baby came along.   
DOOR-TO-DOOR GROCERIES  
The benefits of grocery delivery are many, says Charissa West, of The Wild, Wild West Parenting Blog. When it's raining, you have a sick kid, or a new baby you don't want to expose to germs, having food dropped on your doorstep can be a lifesaver. In fact, the mom of three (soon to be four) says that grocery delivery is the best gift she's ever received — so much so that she's paid to keep doing it ever since.  
"Sometimes the items are marked up a little bit, but I still find that we save money because I'm not grabbing whatever catches my eye," she says. "I also don't have to make repeat trips because I can double-check my list from home, in peace, while my kids are sleeping." 
A KID-FREE TRIP 
It may seem near impossible as a new parent to have an hour — let alone a few days — of "me time," but if you can swing it, a kid-free break can provide a mental refresh. 
A weekend trip away from baby was one of the first new-parent splurges for speech pathologist and professional coach Alisha Griffith. "In addition to much-needed relaxation and rest, I also had fun by dancing, remembering who I was without the mommy role and having a glass of alcohol," she says. "After not having any drinks for almost a year it was fabulous." 
If a weekend away is a pipe dream, hire a babysitter for a few hours a week, suggests Jen O'Rourke, psychotherapist and parenting expert. "The point is this is a chance for you to 'clock out' and be 'off duty' for a few hours," she says. 
"In addition to much-needed relaxation and rest, I also had fun by dancing, remembering who I was without the mommy role."
HOUSEKEEPING HELP 
Given how much time you spend at home as a new parent, having a clean space can help keep you sane. That's why journalist Deanne Goodman, mom of a 19-month-old and a newborn, says that hiring a house cleaner every other week was life-changing. "Having a clean house, even if it's only for a few days, makes a world of difference to my stress level," she says. "Plus, I can't tell you the last time I scrubbed a toilet, and I don't miss that." 
If hiring regular help isn't an option, mom of two Chrissie Jones, blogger at One Hangry Mama, suggests treating yourself to a gadget that can help make chores a lot easier — in her case, a cordless vacuum. "When you put your new baby on the floor for tummy time and notice all the cat or dog hair, crumbs and dirt on your floors, this vacuum makes it so easy to just zip it right up," Jones says.  
APPLIANCES THAT MAKE MEAL PREP EASIER 
Grocery delivery? Check. Dinner done and ready? Not so much.  
A fancy kitchen appliance can cost a small fortune. But for toddler mom Liz Jeneault, vice president of marketing for Faveable, a good blender was key in the first few months — and came in handy well beyond.  
"A smoothie is very simple and quick to make in the morning, which is always helpful when you're busy tending to baby," she says. "You just throw whatever healthy mixture you want in the blender and can have breakfast ready in seconds." It can also make preparing baby food a snap. 
A must-have for Samantha Milner, food blogger at RecipeThis.com, was the Instant Pot. "The easiest trap to fall into during the sleepless nights is not eating properly," says the mother of three kids, ages 2 to 17. "You end up being too tired to cook so you get take-out, or you just eat something unhealthy from the freezer." Using the pot, she could cook meat, veggies and brown rice or beans all at the same time.  
QUALITY "INSTANT" COFFEE 
When you have a baby or multiple kiddos to wrangle, even something as simple as enjoying a hot cup of coffee can be a challenge. (Case in point: I drank cold coffee for three years before investing in a double-walled, lidded cup because I could never finish while it was still hot.) 
That's why Alexandra Fung, CEO of Upparent, says her best splurge was a high-quality home espresso machine. "It has allowed me to treat myself to the tasty espresso drinks I love throughout the day without having to spend a premium each time to purchase one, and it saved myself the hassle of rounding up all the kids to go out just for a coffee," she says. Although it was a significant initial expense, Fung adds that "the time and money it has saved over the years, as well as the great joy it brings me, have been well worth it." 
SELF CARE 
For Elizabeth Porter, founder of Love Our Littles, ordering new-mom subscription boxes was her way of taking care of herself post-baby. "Imagine knowing you are getting a curated surprise gift every month at your door," she says. "I tailored mine to whatever I needed, from postpartum care and recovery, to skincare and indulgent products to help me discover self-care again." 
Mom and parenting blogger Becky Beach took care of her feet. "My feet were so puffy during pregnancy that I had to wear flip flops at work," she says. "After having my son, I used a gift card from my mother-in-law to get an amazing two-hour, $150 foot massage and pedicure." Once the fluid in her feet dissipated, she treated herself to a pair of $500 Jimmy Choos at Neiman Marcus. "I loved cute shoes, so I splurged again," she says. "I was so happy when I was able to wear them comfortably." 
Take the next step
Our advisors will help to answer your questions — and share knowledge you never knew you needed — to get you to your next goal, and the next.
Get started
Want more? Get financial tips, tools, and more with our monthly newsletter.