How an Emergency Fund Helped This Recent College Grad Get Through a Furlough
---
Renée Ruggeri
Jul 22, 2020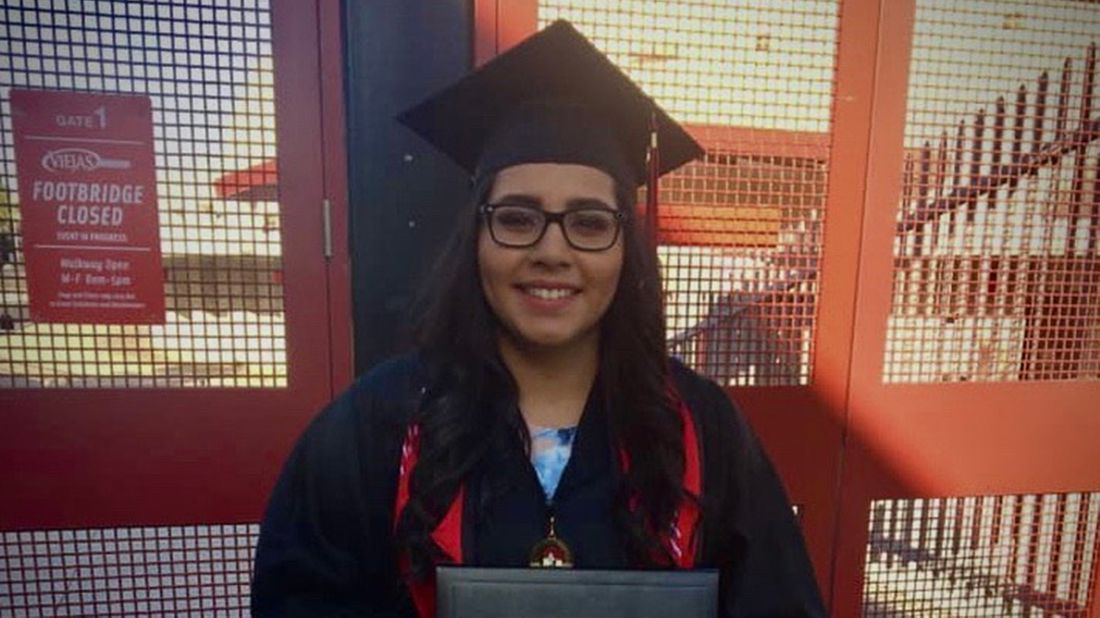 For Carolina Rico, financial stability was always a priority — but she never realized just how much until the coronavirus hit.  
Rico, 22, lives in San Diego and works as a data analyst at a uniform manufacturer for the hospitality industry. When California became the first state to impose stay-at-home restrictions, she began working from home on March 18. Two days later, her hours were reduced and she began working part time.  A week later, she was furloughed as the hospitality industry was hit by COVID-19-related closures.  
Luckily, prior to the pandemic, she had built up her savings, something she made a priority after she started working with Northwestern Mutual financial advisor Anthony Vargas. Now back at work full-time, she shares how an emergency fund helped ease the stress of getting through a period of unemployment.  
STARTING EARLY WITH A FINANCIAL PLAN 
After seeing her parents struggle with money growing up, Rico knew she wanted things to be different when it came time to support herself. "My parents and I always had good communication, but never about money," she says. "I never had a financial role model to follow, and I was so scared of owing credit card debt." 
So when it came time to enroll in college, Rico decided to attend San Diego State University, which meant paying in-state tuition and living at home to save money. "I had a good GPA and was accepted to other schools, but staying in San Diego meant I could use my financial aid to the best of my ability to decrease the amount of student loans I would have," she says. She ended up graduating with only $6,500 in student debt, which she paid off in three months. 
In August 2019, two months after starting her job, Rico began working with Vargas after a friend who thought she could benefit from financial advice connected the two of them. Apart from a car payment and helping her parents with home expenses, Rico had few other major costs — which, in her mind, was a great time to start a financial plan. "I feel lucky I started at a time when I have more financial flexibility," she says. "I live at home with my parents, and I don't have kids or a mortgage." 
While Rico already had some savings, Vargas encouraged her to build up her emergency fund until she had saved six months' worth of living expenses. "Carolina has always been focused on saving and being financially independent," he says. "It was just a matter of where to save and how to do it efficiently." 
At the time, it felt like a lot to set aside, but this cash cushion would later become her safety net when the coronavirus hit. "Having that made me more feel more secure and less anxious," Rico says. 
RELYING ON HER EMERGENCY FUND 
Rico's furlough lasted for a month. During this period she used her emergency fund to cover her expenses; even after her unemployment benefits kicked in, she continued to dip into it to supplement any shortfalls in income. After her company received funding through the Paycheck Protection Program, she returned to work in late April. 
As one of the first industries affected by the coronavirus, the hospitality industry's fate remains in limbo. Rico's employer recently began shifting production resources to start making face masks to boost sales. Still, with the PPP funding period sent to expire soon, she wants to be prepared for the possibility of another furlough or reduction in pay. 
Rico has temporarily paused contributions to her Roth IRA account until she has more job security. She's also been able to start replenishing her emergency fund by setting aside the money she's saving on not going out to eat as much and on gas, as she no longer has to make a daily 60-mile commute. 
She's looking forward to the day when she can resume saving for some of her bigger goals, like buying a home and saving for retirement. "When I started working at 21, I never really thought about having to pay for retirement," she says. "I don't want to have to work for the rest of my life, and Anthony helped me put that in perspective." 
Until then, just like everyone else, Rico is taking things one day at a time. But, she says, "I feel comfortable, in a sense, because I do have a good amount of savings."  
The testimonials presented may not be representative of the experience of other clients and are not a guarantee of future performance or success. 
Take the next step
Our advisors will help to answer your questions — and share knowledge you never knew you needed — to get you to your next goal, and the next.
Get started