How Ruby's Southern Kitchen Has Kept Its Business Thriving
---
Candi Dailey, as told to Renée Ruggeri
Jun 25, 2020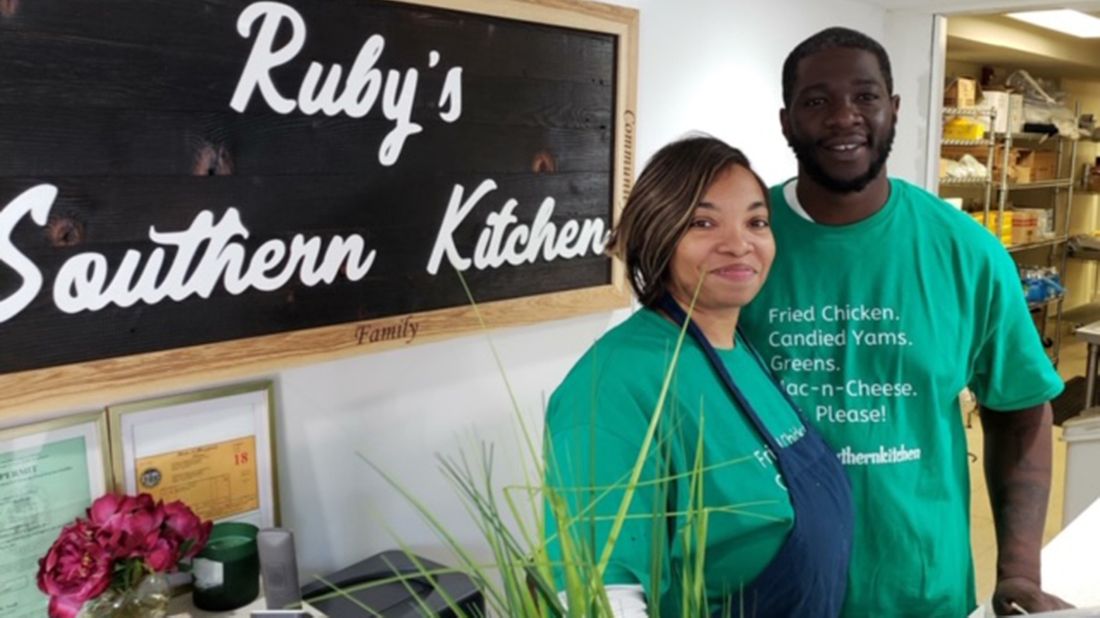 Small business owners have seen their companies change overnight due to the coronavirus. In our #openforbusiness series, we're highlighting Northwestern Mutual clients who have been forced to get creative in order to adapt to these unprecedented times and keep their businesses running. We hope you'll get inspiration from their stories and help support them whenever possible.  
Business: Potomac Hospitality Group/Ruby's Southern Kitchen 
Owners: Candi and Jason Dailey 
Location: Bowie, Maryland 
Phone: 240-260-3989 
Website: rubysbowie.com 
After working in the hospitality industry for 20 years, my husband and I decided to launch our own catering business, Potomac Hospitality Group. Several years later, we added a fast-casual soul food restaurant to our company called Ruby's Southern Kitchen. 
When the pandemic hit, our catering business shut down. All we had was the restaurant, and we told ourselves we'd be happy if we broke even. We just wanted to cover payroll without having to lay off anyone. While business was slow at first, we were able to keep all 28 of our employees hired. In fact, it's been so busy that we've been able to hire five more people. 
Here's how we did it. 
WE UPDATED OUR TAKEOUT PROCEDURES 
Like many restaurants, we've only been open for takeout. (We also offer delivery — on DoorDash our sales initially increased 80 percent). While customers have always been able to call in orders, we updated our website to give people the option to place and pay for orders online.
We put hand sanitizer and napkins at our door along with a trash can so that customers could sanitize immediately and avoid touching the door. We also minimized the amount of people waiting inside the restaurant at any given time by texting them when their order was ready.
WE WERE PROACTIVE ABOUT SAFETY PROTOCOL 
We had our employees start wearing masks before it became mandatory. We also cut down on the number of people per shift so there was room to space out while working. We're closed on Mondays, so every Sunday night we have an outside cleaning crew come in to do a deep cleaning. As a business owner, you're responsible for the well-being of your staff. I can't imagine getting someone sick while they were at work.
WE INCREASED OUR INTERNAL COMMUNICATION 
We have an app that we use to schedule shifts and communicate with our team, and we started sending out weekly messages with government updates to keep everyone up to date. We were also in regular communication with the company who handles our social media — we would text them and have them post our hours every day so customers would know if we were closing early. 
We never wanted to close entirely because so many of our guests are older and not on social media. Some call ahead, but most of them just walk in, sometimes two or three times a week. We started Ruby's to feed the neighborhood when people don't want to cook. So even if it was just two of us working, we'd be there and call in help as needed if it got busy. 
WE TRIMMED OUR MENU AS NEEDED 
At first, we didn't prep as much food in advance. Then, food prices started to rise and in some cases, we couldn't even get the items we needed for our menu.
We decided that if we felt something was becoming too expensive, we'd take it off the menu entirely. We're a family-friendly restaurant and we want our prices to reflect that. Luckily one of our vendors would give us a heads up on what to expect, like "We're seeing a shortage from farms in this area, so the price is going to increase in two weeks." This kind of information gave us time to plan out our menu. 
WE CONTINUE TO KEEP TABS ON OUR FINANCES  
Our financial advisor, Veronica Fuentes, comes in about once a year to talk to our team about preparing for the future. She was referred to us through a family member who owns a construction company, and she's been with us through the planning stages of Ruby's — she looked at my initial business plans and helped us think about our daughters and our futures. If I have a question, I can contact her and she's always so responsive. And what I love about her is that if she's unsure about something, she'll say, "Let me check to make sure we can do this." She always circles back with me and never forgets. That makes a big difference.
Candi and Jason Dailey are clients of Northwestern Mutual. They work with Financial Advisor Veronica Fuentes.
Do you know a Northwestern Mutual client who owns a small business that has had to pivot due to the coronavirus? Click here to share the story with our editorial team.
The testimonials presented may not be representative of the experience of other clients and are not a guarantee of future performance or success.
Take the next step
Our advisors will help to answer your questions — and share knowledge you never knew you needed — to get you to your next goal, and the next.
Get started