How Three People 'Unretired' for Travel Perks — And What to Consider If You Want to Do the Same
---
Natasha Burton
Jan 13, 2023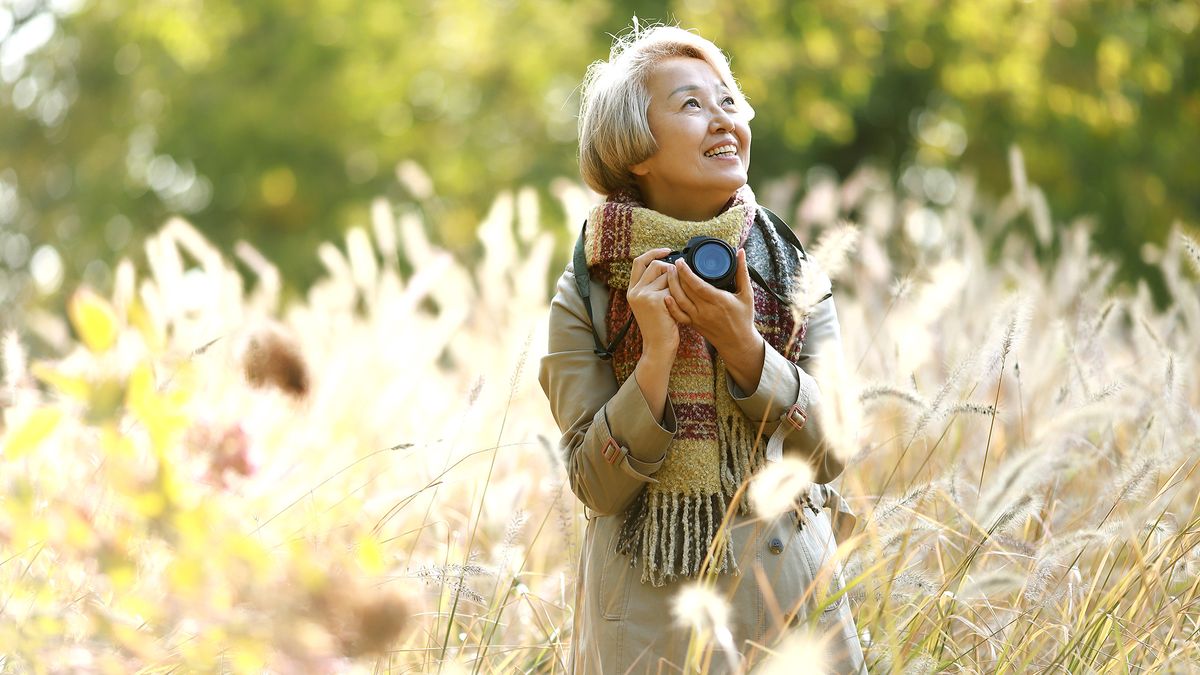 If your idea of a dream retirement is filled with visions of traveling the world, you're not alone. The 2022 Northwestern Mutual Great Realization survey, found that of people who are planning a major life change in the next two years, 11 percent said they wanted to retire early and 30 percent said they want to travel for an extended period of time.
11%
of people want to retire early.
30%
want to travel for an extended period.
— Source: 2022 Northwestern Mutual Great Realization Survey
As the pandemic has fundamentally shifted the way we live and work, some people have gotten creative about fulfilling their post-retirement travel dreams by not retiring at all — or even unretiring — in order to return to work in a travel-related field for perks like airline miles or hotel rewards.
We spoke to three people who have taken this idea a step further by unretiring to launch travel-related endeavors that fund their desires to explore the globe on their terms. We hope their stories will help to inspire you, as well as give you some ideas about what you should consider if you're interested in traveling well into your golden years.
How 3 people 'unretired' to fund their travel dreams
Became a travel agent
Early in her career, Vicki Lopez, 63, who lives in the Atlanta area, left the legal field to work as a flight attendant for a legacy airline, where she stayed for 26 years to reap the travel benefits. But she still craved more adventure.
"My family — husband and two daughters — were able to fly pretty much anywhere in the world," she says. "But the girls had school, I only had so much vacation and my husband commuted out of state for work. We traveled whenever we could coordinate all of our schedules but there was never enough time and money to do it all."
When COVID-19 hit, she accepted a severance package with medical benefits that were too good to pass up, even though she had five working years left. But three months later, she realized she needed to continue working in order to fulfill her travel dreams.
"I was trying to decide which path to take and considered finding a part time job, maybe at a hotel so I would have those benefits to go with my flight benefits," she says. "But I didn't want to be tied down to specific hours and days to work. I decided I was going to help other people create and live their dreams, all while being able to support ours."
Lopez launched Gotta Luv Travel, a travel business that allows her to work from anywhere, travel (for free in many cases and with perks) and earn a paycheck. She researches, plans and books trips for clients, focusing on Europe, river cruises, Mediterranean and Caribbean cruises, and all-inclusive resorts.
"I had to be patient, knowing that it takes several years for a business to become profitable," she says. "But I quickly learned that I love helping others create their dream vacations even more than I loved my job as a flight attendant."
Transitioned to freelance travel writing
After focusing on nutrition and food writing for most of her career, Donna Shields, 68, a registered dietician and cookbook author, made the transition to travel writing in order to continue to fund her passion for exploring the globe. Before heading out on a trip, Shields often pitches article ideas to her editors about her travels.
For instance, she recently returned from a 10,000 mile motorcycle ride through Mexico, visiting 30 towns, cities and villages over three months with her partner. International Living published her story about their ride as well as another she wrote about traveling in Mexico. Building on that success, she launched Open Mind Adventure where she blogs about various travel destinations and shares her knowledge of home exchanges and international living.
"We have been doing home exchanges and pet sitting as a means to no-cost lodging in some fabulous locations," she says. "I've done month-long home exchanges in Paris, rural Denmark, Alaska and more recently, a back-to-back exchange on the Amalfi coast and Barcelona."
By spending time out of the United States, where the cost of living is often cheaper, doing home exchanges when possible and earning income through writing, Shields is able to continue traveling without stretching herself thin financially.
Take the next step.
Our advisors can get you closer to your dreams — showing you the right financial steps to take today and down the road.
Connect with an advisor
Launched a luggage company
For 40 years, Bernadine Cruz, 70, worked as a full-time companion animal veterinarian in California. She also worked as a sled dog trail vet for the Iditarod and Yukon Quest races throughout the United States and Canada and as an international speaker on veterinary practice management.
Before retiring in May 2021, Cruz started working on a concept for a carry-on travel bag with the idea to start a luggage company in her retirement.
"After all my years of traveling for business and pleasure, I could never find a carry-on bag that met my needs," she says. Plus, she knew a sedentary retirement wasn't for her.  "I am like a Border Collie — I need a job," she says. "I need a focus to my life."
Cruz formally launched her company, CONMIGO, in August 2022 after she researched the competition, tinkered with designs and sewed her first prototypes on her own sewing machine. She created her bags with comfort and convenience in mind, including an adjustable crossbody design, lots of handy pockets and bright lining to help people find the items they've packed.
While she says that brand recognition has been a slow process, the tax benefits of owning a travel company and the ability to promote the bag as she travels around the world make it all worthwhile.
"Being the CEO of CONMIGO is exhilarating," she says. "I actually did it! Being semi-retired gives me some 'play money,' provides professional stimulation and gives me the luxury of time to pursue new adventures."
Cruz recently visited Madrid, Morocco and London to advance her brand awareness. "I envisioned retirement to be slow-paced and a bit boring, but I am busier than ever," she says. "I now describe myself as an emeritus veterinarian, business owner, gardener and a person with more time for friends who is seriously racking up the frequent flier miles — and I'm much happier."
3 Financial Considerations of 'Unretiring'
If you're thinking about unretiring in order to travel — or for any other reason — Andrew Weber, Senior Director of Planning Philosophy, Research and Guidance at Northwestern Mutual says it's important to keep these three considerations in mind:
1. Social Security
When to collect Social Security is an important consideration as you reach retirement age so you can reap the most possible benefits.
"Since the 'unretiree' has income, it could be a good idea to delay claiming benefits as long as possible," Weber says. "Depending on how long someone lives, you can get more out of your benefit by delaying payments until age 70."
In addition, if you're under full retirement age (between 66 and 67, depending on when you were born) and you work while collecting Social Security, your benefit may be reduced depending on how much income you earn.
2. Required Minimum Distributions (RMDs) in your retirement accounts
Money cannot sit in your retirement accounts indefinitely — in fact, the IRS outlines at what age you have to start taking withdrawals from your traditional IRA and 401(k) retirement plan accounts.
"The good news about RMDs is that although you may be required to take money from your IRA, you can still contribute that amount or up to the limits within your retirement account at work," Weber says. "So you could refill the retirement account with the taxable amount you withdrew, and get an offsetting tax deduction — or more — for any contribution."
3. Overall financial goals
According to Weber, unretiring gives you extra time to think through important retirement considerations, including health care coverage, long-term care, estate planning and paying off lingering debts. It's also a great opportunity for funding goals and passions, like travel. 
"The biggest financial consideration for someone who is unretiring is to evaluate if their goals are aligned to their money," he says. "Going back to work means that there will be an increase in income, potentially more than needed to fund their lifestyle — so this is a good time to think about what other goals their money can help them achieve."
As with any major lifestyle change, consulting with a financial advisor can help you ensure you are taking advantage of all the opportunities available to enhance your personal financial plan.
Want more? Get financial tips, tools, and more with our monthly newsletter.