How to Set Holiday Spending Expectations
---
Jacqueline DeMarco
Nov 11, 2020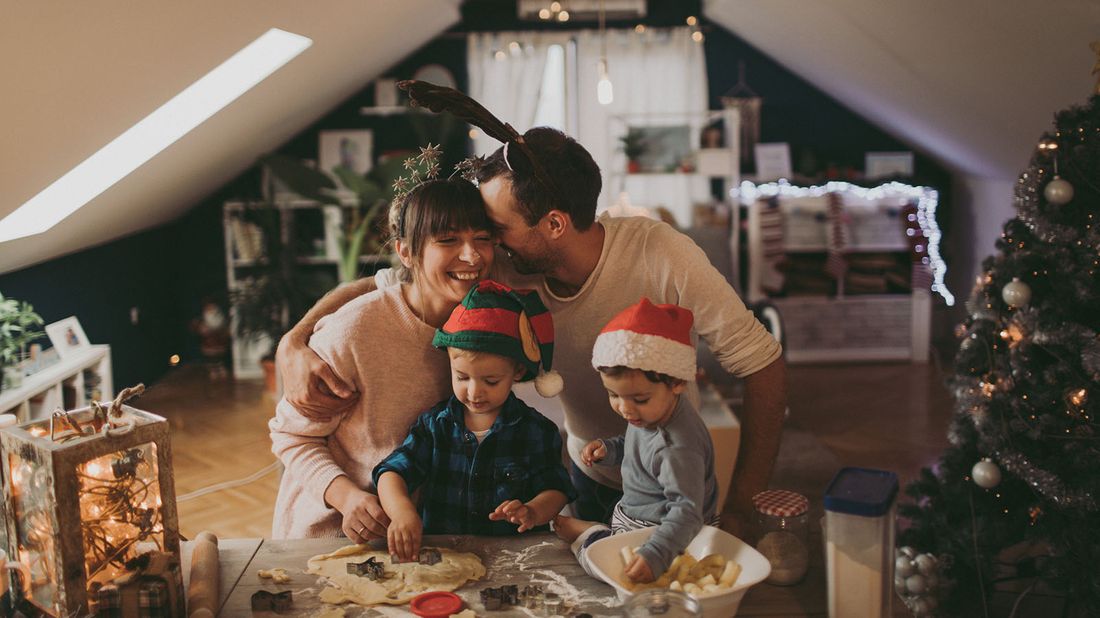 It's likely your holiday season is going to look and feel a lot different this year. Maybe your income has been impacted by the pandemic, or maybe you're just looking forward to a simpler celebration after a stressful year. Whatever the reason, you're not alone if you're planning to spend less: Americans said they are spending nearly $140 less on gifts this year than they did last year, according to one recent Gallup poll.
No matter what kind of celebration you're planning, you can set holiday expectations in advance to help you create the holiday you want without the extra emotional or financial stress. Here are a few tips that can help.
SET YOUR HOLIDAY BUDGET  
A holiday-specific budget can help you avoid overspending, so figure out how much you want to spend on things like gifts, decorations, food, travel and tips for service providers. Use what you spent last year as a starting point and ask: Does this make sense for my budget this year?  
If you have a lower income this year or are preparing for that possibility in the near future, think about what you can do differently that can help lower costs. It's possible you may be able to find some automatic savings if, for instance, traveling is off the table, or if you usually host a big holiday dinner that will be much smaller this year.
"The idea is not to have a bleak holiday, but a more meaningful one," says Michael Micheletti, a consumer financial expert. "In order to do that, you need to be clear on what kind of holiday you want to create. It may be that you want to do things together as a family, spend time in your own way resting and relaxing, or become more involved in community or charitable activities."
FIND CREATIVE WAYS TO TRIM COSTS 
Gifts are typically the biggest holiday budget line item, so it may be a good place to start if you're looking to trim. Here are a few ways to give meaningful gifts without busting your budget.
Consider gift swaps. For larger groups, consider a Secret Santa-style gift exchange. "If you and your five siblings always exchange gifts but that will be too taxing for you financially, let them know your situation and propose a solution, like drawing names instead of buying for everyone," suggests consumer shopping expert Trae Bodge. You can also agree on rules like setting a price cap on gifts or agreeing that only kids will receive presents.
Send one larger family gift. If you normally spend time with extended family you aren't seeing this year, considering sending them something the whole family can enjoy in lieu of individual gifts, like a gift card to their favorite retailer or a gift basket full of their favorite treats.
Make homemade gifts. Consider made-with-love gifts based on your skill sets, like baked goods, candles or knitted items, Bodge says. Acts of service like gardening or virtual babysitting might also be a welcome alternative.    
Follow the four-gift rule. One simple way to keep your family's number of gifts in check is to have each family member pick four types of gifts: something they want, something they need, something they can wear and something they can read. This makes it easier for you to shop and stick to a budget.  
LET YOUR LOVED ONES KNOW YOUR PLANS  
Giving your friends and family a heads up sooner rather than later on the type of holiday you're planning gives them time to adjust to the idea that things may be different this year. "COVID-19 may impact plans for travel and other family get-togethers, so starting the conversation now is a smart idea," Micheletti says.
Here are some tips for communicating with different groups of loved ones.
With Relatives: Rather than focusing on cutting or scaling back, frame this as an opportunity to start new family traditions, and explain that you're hoping your loved ones will be on board.
With Children: The events of this year can be harder to explain to kids, but it can also help give them ownership over how to shape the holiday. For instance, even if you're planning fewer gifts this year, letting each child choose the things they really want can be empowering, Bodge says. 
It's also important to manage expectations, and stick to them. This mom, for example, had her kids fill out their wish lists early — and explained that Santa can't make last-minute changes because of the pandemic.  
With Friends: Many people feel they must meet a certain spending threshold for gifts, especially with friends. But Bodge cautions against falling into the "keeping up with the Joneses" trap. Instead, if you'd rather keep things simple this year, explain why and plan to spend some virtual quality time together instead.
Take the next step
Our advisors will help to answer your questions — and share knowledge you never knew you needed — to get you to your next goal, and the next.
Get started
Want more? Get financial tips, tools, and more with our monthly newsletter.