How We Turned a Year of Travel Into a Life Abroad
---
Stephanie Montague, as told to Amanda Reaume
Aug 30, 2018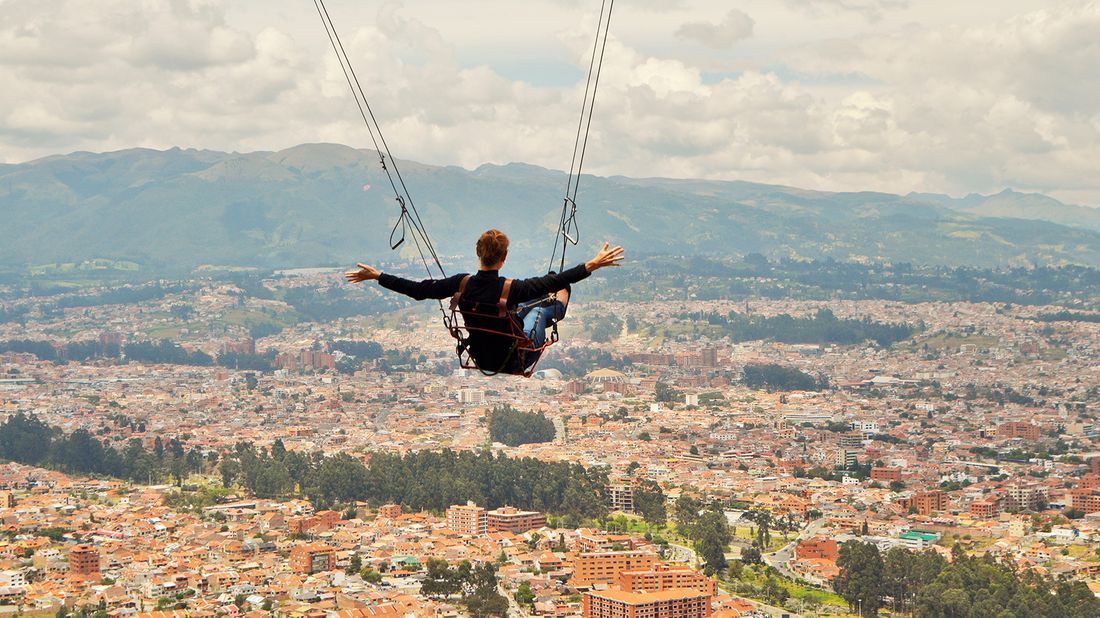 Welcome to the new retirement. It's about having the freedom to decide when and how you want to take a break from work — to rest, recharge or start a new adventure — no matter your age. In our Redefining Retirement series, you'll learn how real people are living their lives to the fullest, and the steps they took to get there. 
Almost three years ago, my husband, Michiyo, and I were living in Washington, D.C. I was working as a consultant for a federal contractor and Michiyo was an officer in the Army. We loved our life, but we were tired of the same old routine.   
In the few years leading up to my husband's retirement at age 55, we started talking about taking a year off to travel. I've always had the travel bug, and I truly believe discovering new places, practicing a new language and experiencing what it's like to be a visitor in someone else's culture is an investment in yourself.  
Michiyo wasn't very enthused at first. His father was career Army and he'd served 30 years himself, so he was tired of traveling. He came around to the idea because he knew it was a dream of mine.   
Our situation was ideal for taking some time off: We had no debt, had paid cash for our cars, were done with our student loans, and were renting our townhouse. We had no pets or young children, and neither of my stepsons needed money for college. We had also always lived well below our means and felt as if we were saving for something, but never knew exactly what that something was. Plus, we would still have his military retirement income and health benefits.  
OUR YEAR OF TRAVEL 
We started our year of travel with a two-month road trip around the U.S. The highlight was staying at the Navy SEAL base on Coronado Island in San Diego on July 4th. We stood on the balcony of the lodge and watched four sets of fireworks at once.  
Then we flew to Europe and spent three months in France, Germany and Spain, staying in short-term apartments and trying to live like locals. My favorite part was spending two weeks in Normandy, where we saw all the monuments, memorials and museums. It was a very meaningful experience for both of us.  
We also studied Spanish, visited the equator and did several amazing hikes in Ecuador; swam with hammerhead sharks, manta rays and sea turtles in the Galapagos Islands; and climbed Mount Fuji in Japan.  
My husband's military benefits helped us save more than $15,000 on airfare because we were able to fly for free around the world as passengers on military planes where there was space available. It was definitely part of the adventure! We also kept our expenses low by staying in Airbnbs and preparing most of our meals at home, which helped us afford our trips using only Michiyo's pension. While we had set aside a travel fund, we never had to dip into it. In fact, our monthly expenses were between $5,000 to $7,000 lower than when we were in the U.S.  
STAYING ABROAD 
When our year of travel was up, my husband wanted to study Japanese, which was his late mother's language. So for the past two years, we've been living in Fukuoka, Japan — even though we originally thought we'd only be here for six months. While we've considered moving back to the U.S., it would mean a huge lifestyle change for us. It wasn't until we were traveling in Europe that we realized Michiyo's retirement income was more than enough to live on in many places around the world. Living overseas, we could experience true financial independence; in the U.S., we couldn't.  
At just 42, I'm by no means retired. I'm building my own business and writing my blog, Poppin' Smoke, about how retired servicemembers can travel using their military benefits. Moving to Japan would have seemed crazy while we were still living in Washington. Instead, it's become a logical continuation of our adventure — and one we can sustain comfortably. In Washington, it never occurred to me to launch a website, teach business English, or become a freelance writer — all things I started doing after moving abroad.   
We may return stateside next year to get some belongings, but plan to head overseas after that again, this time to Europe. Our journey helped me see that once you are removed from your comfort zone, it's much easier to try new things and consider different ways of life. And at least for now, this is the life Michiyo and I want. 
Take the next step
Our advisors will help to answer your questions — and share knowledge you never knew you needed — to get you to your next goal, and the next.
Get started
Want more? Get financial tips, tools, and more with our monthly newsletter.