What Is a Life Insurance Agent?
---
Northwestern Mutual
Dec 02, 2021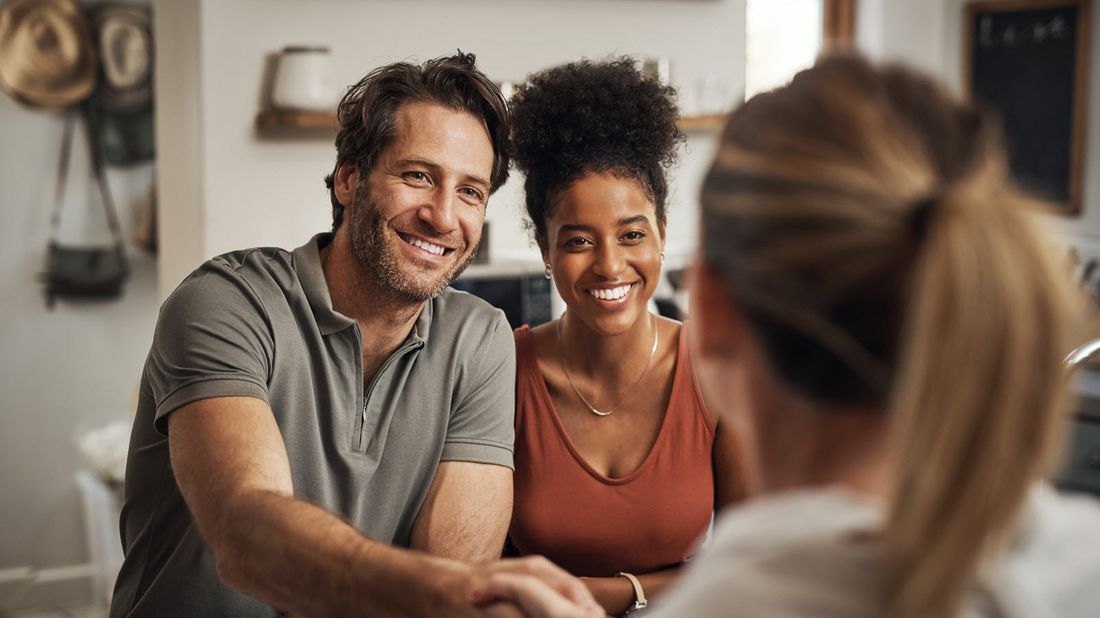 When you're looking for life insurance, you may research policies by working with a life insurance agent. Life insurance agents are regulated and licensed by states to sell life insurance products to individuals and companies. But do you have to work with a life insurance agent if you want a policy?
The quick answer is that there are many ways to get life insurance, including buying a policy online. Some of the people that you can work with to purchase life insurance may be called life insurance agents, but some may go by other titles.
Does a life insurance agent have special training or licensing requirements?
Anyone who sells life insurance needs to have a license issued from each state where the individual will sell insurance policies. Life insurance licensing is regulated by the states, and each state has its own licensing rules and laws. 
State requirements for a life insurance agent's license generally include: 
Minimum age (typically 18 years old)

Required coursework  

Passing one or more tests 

Filling out an application with and paying a fee to the state insurance commissioner

Passing a background check
Independent life insurance agents vs. captive agents
There are typically two types of life insurance agents. Independent life insurance agents can sell the products of multiple companies, while captive life insurance agents sell policies primarily for a single company.
Buying from a captive agent may be the only way to get a particular company's insurance products. However, captive agents can still sometimes work with a life insurance broker or directly with another life insurance company to sell other companies' products.
How does a life insurance agent work with a life insurance broker?
A life insurance agent may sell products for one or more insurance companies, and a life insurance broker sells products for a wide variety of companies.
Your life insurance agent may work with an insurance broker to get you a policy that's the best fit for your personal situation, even if it's from a company for which your agent doesn't normally sell. You can also hire a broker directly, but you would pay the broker a separate fee beyond the commission they receive from the insurance company.
Do I need to buy life insurance from a life insurance agent?
Some policies are available directly from insurance companies, usually online, and some employers offer group term life insurance coverage as an employee benefit, but many policies are only available through an agent or a broker. 
Some term life insurance policies can be very straightforward, but other types of life insurance policies can be highly customized for your particular situation and needs. A life insurance agent or financial advisor will get to know you and based on that knowledge, offer a range of solutions tailored to your needs.
Do I need a financial advisor or an agent?
While a life insurance agent is an expert at life insurance, financial advisors are trained to assess your financial situation and recommend a mix of financial strategies to help you achieve your goals. This could include life insurance, but may also bring in investing strategies in addition to other aspects of financial planning to help you achieve your goals in life.
What should I expect from my financial advisor?
Your financial advisor will ask a lot of questions to get to know your financial situation today and your financial goals. After getting to know you, your financial advisor will create a comprehensive plan that uses a range of financial options to get you to where you want to go.
What qualifications do financial advisors have?
Financial advisors may have taken coursework and exams to gain a professional credential such as Certified Financial Planner (CFP®) or Chartered Financial Consultant (ChFC®).
Financial advisors also receive training through their own firms. A financial advisor has the expertise to set up your complete financial plan, including the knowledge to help you choose the best life insurance policy to support that plan.
Can a financial advisor sell insurance?
The credentials for becoming a financial advisor and an insurance agent are different, but financial advisors can obtain an insurance license.
If your financial advisor is licensed to sell insurance, they can sell you a policy directly. If they don't have a license to sell insurance, they may work with an insurance agent or broker to get a policy for you.
How can I find a financial advisor with expertise in life insurance?
A strong financial plan should include a range of options, including life insurance. That's why many financial advisors have expertise both in investments and life insurance. A financial advisor can show you how life insurance can fit as a part of your overall financial plan.
RELATED CONTENT: Our Life Insurance Guide can help you learn more about life insurance and how it can benefit your financial plan.
Life Insurance Calculator
Get an estimate of how much coverage makes sense for you.
Take the next step
Our advisors will help to answer your questions — and share knowledge you never knew you needed — to get you to your next goal, and the next.
Get started
Want more? Get financial tips, tools, and more with our monthly newsletter.