How to Build a Life Insurance Plan for Your Family
---
Northwestern Mutual
Oct 26, 2021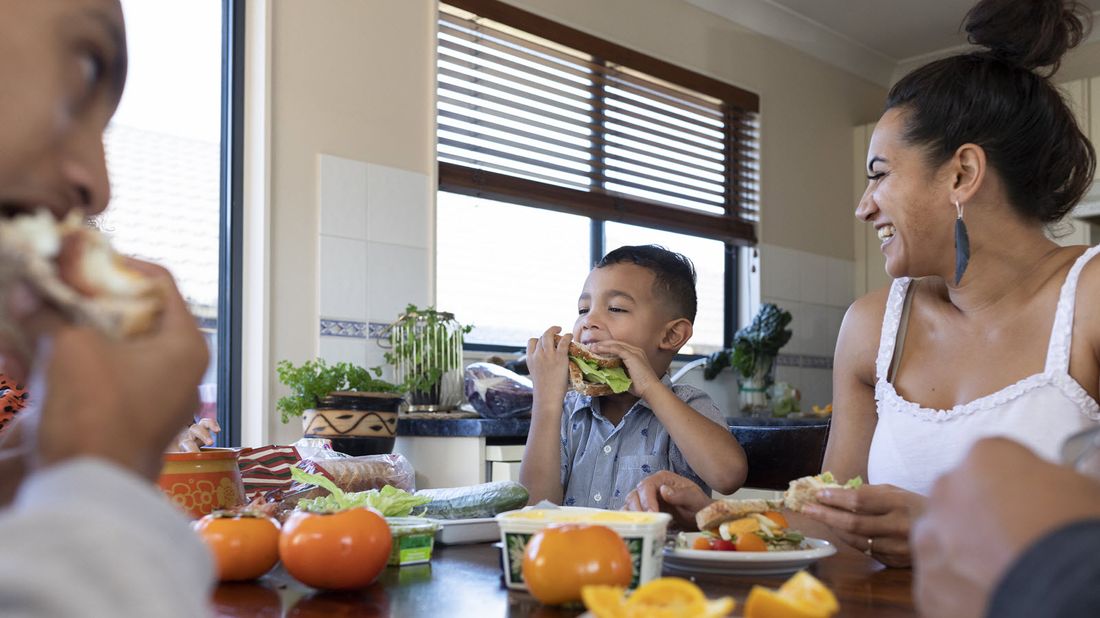 Life insurance is a critical part of your family's financial planning, and it's worth considering life insurance for each family member, not just for those earning income.  
Components of your family life insurance plan 
Life insurance for breadwinners 
When your family depends on your income, life insurance will protect them financially if something should happen to you. The death benefit can help your family afford their home, pay for daily living expenses or complete their education.  
Life insurance for your caregivers 
When setting up a family insurance plan, most people consider life insurance to protect against losing income, but don't give much thought to getting life insurance for family members who contribute in other ways. If your family relies on an unpaid caregiver such as a spouse or grandparent, losing that person may require adding paid helpers to your household.  
A life insurance policy can help cover services that are provided by unpaid family members, who may do everything from shopping, cooking and cleaning to childcare and eldercare. Replacing those services can be very expensive. 
Life insurance for your children 
It can be easy to think there's no reason to get life insurance on the lives of your children. The reality is that doing so is not for your benefit, but for theirs.  
Life insurance premiums go up with age, and some medical conditions disqualify you from obtaining life insurance at all.  
Buying permanent life insurance for healthy children at a young age locks in a low premium for them, and it avoids the risk that they'll be disqualified from getting a life insurance policy if they later develop a chronic disease. In addition, some types of life insurance accumulate cash value over time, which means that you'll be building a financial safety net that your children could access during their lives1. When it's time for your children to start their own family insurance plans, they can count on the policy's death benefit, cash value and the lower-cost premiums you established for them. 
Life insurance for your parents 
If your parents haven't saved enough for retirement or end-of-life expenses, and you plan to help them financially, life insurance might help. 
Some life insurance policies offer accelerated benefits, which means the insured person can use part of the death benefit before death with certain conditions. This could also help pay for some expenses your parents might incur during retirement. 
Different types of life insurance policies for your family 
There are two main categories of life insurance that you may want to consider for your family: term life insurance and permanent life insurance. 
With term life insurance, your coverage is temporary, meaning that it will end someday. Term life insurance is typically more affordable than permanent for the same amount of death benefit. 
With permanent life insurance, coverage is lifelong. As long as you keep your policy in place, it will pay a death benefit someday. Permanent policies also build cash value, which you can access at any time throughout your life. 
Build a holistic insurance plan for your family 
Every family needs a financial plan, and life insurance is an important component of successful financial planning. A family insurance plan that includes life insurance policies for the whole family ensures that your family can weather the stresses of all phases of life, from a secure retirement for your parents to starting your children off with a sound financial footing. 
A financial advisor can help you understand different life insurance options for your family and can show you how they fit into your larger financial plan. 
1Using cash values through policy loans, surrenders, or cash withdrawals will reduce benefits and may affect other aspects of your plan. 
Life Insurance Calculator
Get an estimate of how much coverage makes sense for you.
Take the next step
Our advisors will help to answer your questions — and share knowledge you never knew you needed — to get you to your next goal, and the next.
Get started
Want more? Get financial tips, tools, and more with our monthly newsletter.