What Is Revolving Credit?
---
Tim Stobierski
Sep 27, 2023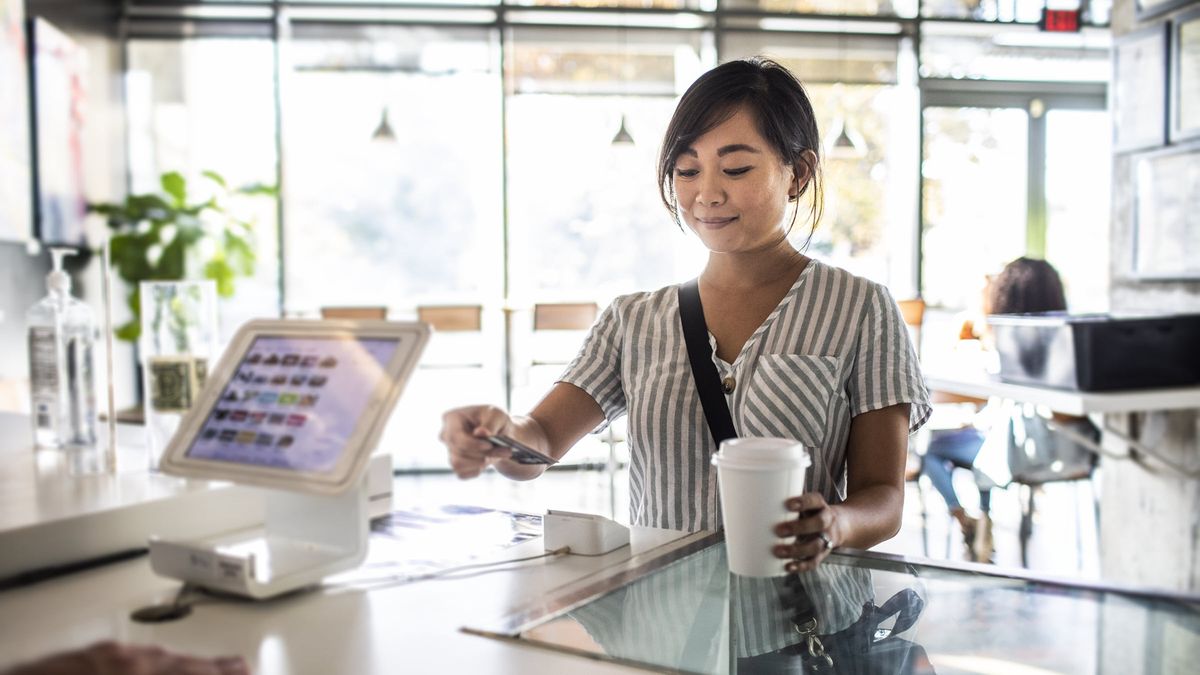 Key takeaways
Revolving credit is a line of credit that you're able to continuously borrow from as long as you make regular payments, like a home equity line of credit or credit card.

How you use revolving credit can (positively or negatively) impact your credit score.

When deciding whether to add a line of revolving credit, it's important to think about its impact on your financial plan.
If you're new to the world of credit, you may be surprised to learn that debt comes in more than just one flavor.
Revolving credit is one of those varieties—and one that you're probably already familiar with, whether you know it or not. Credit cards are one example of revolving credit that you likely already have in your wallet. 
But what exactly is revolving credit, how does it work, and how does it compare to other types of credit? Perhaps most importantly, how do you manage your revolving credit lines, and what are the effects that they can have on your credit score? 
We answer these questions and others about revolving credit below. 
What is revolving credit? 
The term "revolving credit" refers to any credit line that automatically renews itself—allowing you to continue to borrow—as you pay back what you owe. Unlike installment loans (that have a set payment and time period to make your payments), a revolving credit line is ongoing. As long as you stay current on your payments and do not exceed your credit limit, you can continue borrowing from this line of credit over time. 
What are examples of revolving credit?  
Credit cards are probably the most common form of revolving credit, but other examples include personal, business and home equity lines of credit (HELOCs). 
How does revolving credit work? 
To make sense of how revolving credit works, it's first important to understand a few key concepts: 
Credit limit: This is the maximum amount that you can borrow against your credit line at any given time. 

Billing cycle: This is the period of time between statements from your lender, typically one month (28 to 31 days). 

Interest rate (APR): This is what you are charged for borrowing against your credit line if you do not repay your balance in full at the end of the billing cycle.  

Minimum payment: This is the lowest monthly payment you can make while remaining in good standing with your lender.  
If you apply and are approved for a revolving line of credit, your lender will notify you of your credit limit. Then, whenever you spend against the credit line, the pool of credit available to you will shrink in proportion to what you spend. If you "max out" your line of credit (i.e., spend up to your credit limit) then you will be unable to spend against the credit line until you pay that balance down.  
At the end of each billing cycle, you can pay off your balance in full and avoid any interest charges, or you can make at least the minimum required payment and "carry over" the remaining balance into the next month. Any balance you carry over will accrue interest, which must be paid back on top of the original amount that you borrowed. Over time, if you rack up on-time payments with your lender and maintain a healthy credit score, you may qualify for a credit limit increase. 
Here's how this would look: Imagine that you have a credit card with a $2,000 credit limit that carries a 17 percent interest rate, and over the course of the month you spend $500 using the card.  
At the end of the month, you could choose to pay off your balance in full. Doing so means you'll avoid interest charges for the month. It'll also free up the entirety of your credit limit—meaning you can again spend up to $2,000 on your card the next month.  
Revolving credit vs. installment credit 
With revolving credit, you can continue to borrow against the same line of credit as long as you have not hit your credit limit. As you pay down your balance, you free up funds that can be borrowed again—and again and again.
Installment credit is different in that it involves borrowing a lump sum all at once. You'll then pay back the loan in installments until your balance hits zero. These installments will include both principal and interest charges. Importantly, as you pay off an installment loan, you don't free up funds that can be spent again. 
Your mortgage, student loans, car loans and personal loans are all examples of installment debt.  
Take the next step.
Our advisors will help to answer your questions — and share knowledge you never knew you needed — to get you to your next goal, and the next.
Get started
Is revolving credit good or bad? 
Used responsibly, revolving credit can be a powerful financial tool, but if not managed correctly, it could slow down momentum toward those long-term goals in your financial plan. Before applying for any revolving line of credit, it's important to understand its advantages and disadvantages. 
What are the advantages of revolving credit?  
Flexibility and convenience 
Once you've been approved for a revolving credit line, you can use the funds however you see fit without needing to get approval from your lender—making it a very convenient means of financing an expense. This stands in stark contrast to installment credit, which is typically issued to pay for a specific, lender-approved expense.  
Liquidity 
Because revolving credit can be used for any purpose, it can be a significant source of liquidity, helping you cover expenses between checks or during emergencies. That being said, a credit card does not replace the need for a well-stocked emergency fund, as putting a large expense on a credit card can result in you owing significant interest payments over time. 
Opportunity to build your credit score  
To build your credit score, you need to show a track record of responsibly managing credit over time. Using a credit card and managing it well is one of the most common ways that people start building their credit
What are the disadvantages of revolving credit?  
High interest rates  
Revolving credit in the form of credit cards tends to carry higher interest rates compared to installment loans. The average credit card in September 2023, for example, carried an interest rate of 22.74 percent. Such high interest rates could make it harder to reach your financial goals, especially if you over-rely on your lines of credit and carry a balance over from month to month. Not all revolving credit carries high rates, however. HELOCs, for example, can be relatively competitive.  
Risk of overspending 
Because revolving credit is so easily accessible, it can be easy to tap it any time you feel your budget getting a bit tight. If you aren't careful, this can lead to overspending and high interest charges.  
No tax advantages 
Some types of debt—like student loans, mortgages and business loans—offer tax advantages because the interest is either partially or wholly tax deductible. The interest charged revolving credit lines, on the other hand, is not tax deductible and offers no advantages.  
Impact on your credit score  
If you miss payments on your revolving credit or carry too high of a balance, it can significantly lower your credit score, making it more difficult to be approved for future loans (or making them much more expensive to secure.
Managing your revolving credit 
If you choose to take advantage of a revolving credit line available to you, here are some tips for managing your debt responsibly: 
Stay on top of payments
Your payment history accounts for approximately 35 percent of your credit score, and a single missed payment can damage your score by up to 180 points. Whether you're using revolving credit or paying back an installment loan, it's essential that you stay on top of your minimum payments. One way to reduce the risk of forgetting to make a payment is by signing up for autopay if it's available.  
Keep an eye on your balances
Your credit utilization ratio—how much credit you've used in relation to what's available—is another important credit factor and accounts for about 30 percent of your credit score. Most experts recommend that you keep your utilization ratio under 30 percent. That means that if you have a credit limit of $1,000, you should access at most $300 at any one time. Keeping it under 10 percent is even better.  
If you find yourself relying on credit too much, rethink your spending
If you're regularly using credit cards to cover holes in your budget, it's time to take a closer look at where you're spending money. What can you do to free up room in your budget so that you're not relying on revolving credit just to make ends meet each month? Getting a handle on your spending will help you find funds that you can use to pay down your balance and start saving for the future.  
Revolving credit: A double-edged sword 
When it's used responsibly, revolving credit can be an incredibly powerful tool, providing you with flexibility and cash flow when you need it. But it's important to be strategic with how you use it, or it could get in the way of your progress toward long-term financial goals.  
When deciding whether to take out a line of revolving credit, you'll want to consider how it would fit with your financial plan. A Northwestern Mutual financial advisor  can help you build a budget that supports your spending and long-term financial goals as well as give you ideas for how to use a line of revolving credit to your advantage. An advisor is always a great resource for other financial questions, too, like how to manage your debt.  
 
Want more? Get financial tips, tools, and more with our monthly newsletter.