Planning With Northwestern Mutual
Why I Decided to Talk Money With a Financial Advisor
---
Allison Engel
Apr 03, 2017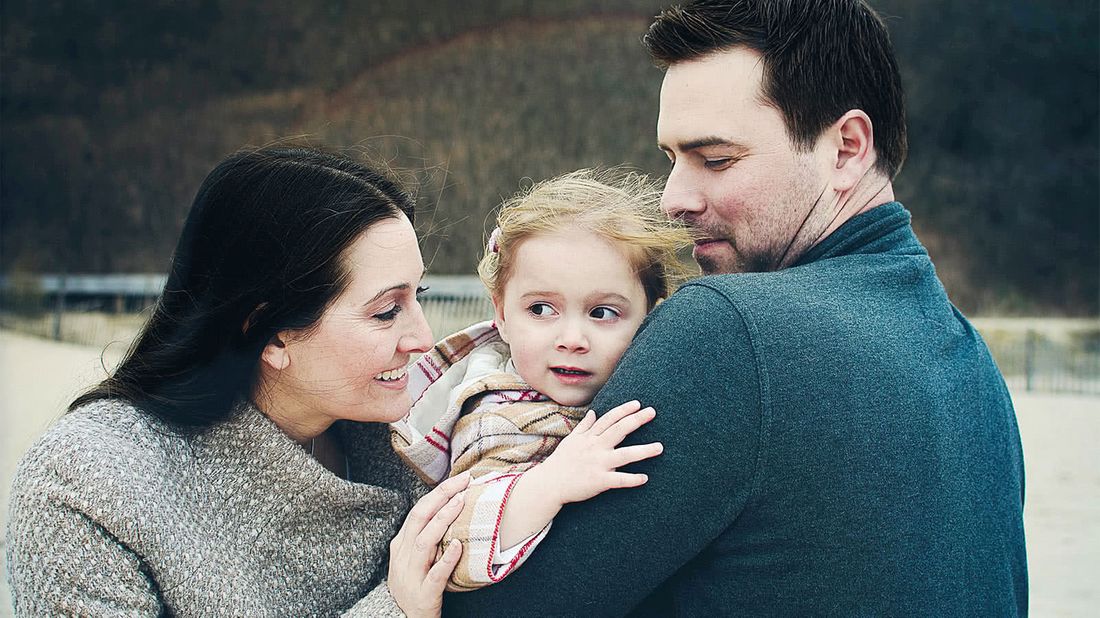 A couple years ago, before I started at Northwestern Mutual, my husband and I thought we were doing OK with money. We had bought and sold a house. We put money into our 401(k)s. We had stocks and dabbled in mutual funds, and we were socking money into savings. We weren't in a ton of credit card debt. And we were doing significantly more than our parents.
It seemed like we were in a good spot. But what I didn't know was how important it is to protect and grow your wealth. I didn't know if I was growing or protecting my wealth in the most efficient or effective ways possible. I didn't know what I didn't know. Today, I know that we were leaving some big opportunities on the table.
MY JOURNEY TO THE TALK
I've learned so much through my company and through my job — talking with other women about financial planning.
If not for my job, I likely never would have had any real conversations about money. That was off limits. For most of my adult life, I'd sit around with my girlfriends; we'd have some wine; and we would talk about our shoes, about vacations, about men … we'd talk about taboo things. But we wouldn't talk about money. We didn't talk about what our futures might look like or how we were going to get there.
But I believe we should have the talk — and that's not just because it's my job to talk about this stuff. It's because when I started talking about it, I realized there's nothing to be worried about and everything to be gained.
My first eye opener: You don't need to be rich like the monopoly man to get financial advice. I found a financial advisor who is a good fit for my husband and me — someone who I thought could be my guide and get in the trenches with us. Our advisor helped me to see where we were, and she helped me to see what we had in place to both grow and protect our income — and the gaps that we had.
For me, that was the "aha" moment. It was an opportunity to celebrate the good things that we were doing right and the good steps we were taking. But we also had this new opportunity to look forward and really plan out how our financial future should look.
Ready to take the next step? A financial advisor can show you how all the pieces of your financial plan fit together.
Let's be honest. I'm 37. I have a 2½-year-old and a husband. God forbid something should happen to me: I want the two most important people in my life to be completely taken care of. Our financial plan includes protection so that it can continue for my husband and daughter if something happens to me.
We also have goals and dreams. We want to travel. We want to go to all the Major League Baseball stadiums and tour vineyards around the world. We want to retire without worrying about making it to age 95 or 100 and running out of money. We've talked about having a vacation/income property some day. And we want to put our daughter through college.
Today, our plan is also designed to grow and protect our wealth so we can achieve these dreams.
FIND YOUR WHY
For women in particular, the concept of optionality makes it more comfortable. If you're all in stocks, taking high risks, then the market is going up and down, and you're getting heart palpitations. And if you're 100 percent in protect mode with insurance and bank savings accounts only, you don't move forward very far. (And speaking for today's women, we're more aggressive than that. We go out there and we get what we want.)
So for me, an ideal financial plan was a blend of the two — protect and grow. And it's representative of what women are today. We're protective, steady and true; but we're driving for success, and we want to break through ceilings. It speaks to the fundamentals of who women are and how we see ourselves today.
We had the talk. We built a financial plan. We took the leap. And quite frankly, the first month after we did it — it came out of our checking account — I gasped. I had that panic moment. It caused me a little bit of emotional pain. But my husband and I knew why we had built this financial plan. We looked at each other and knew that we were putting the money where it needed to be, so we could access it when we need it and our loved ones were protected. We knew were going to be fine. We were going to achieve the things in life we wanted to achieve.
I believe we should have the talk — and that's not just because it's my job to talk about this stuff. It's because when I started talking about it, I realized there's nothing to be worried about and everything to be gained.
WE NEED TO TALK
We need to have these conversations. We can't be quiet anymore.
I've had the chance to talk to hundreds of men and women about money, and it's a kind of cathartic experience when you start talking to one another and realize that you're in the same boat. When someone else admits that he or she is in the same boat, it's like being able to exhale after holding your breath. You realize that you don't have to judge yourself anymore.
It's so important to have the talk. This is the talk that can protect loved ones in a crisis and fund the experiences you've always dreamed about. And in my case, I like really nice things. I don't want to live out my years in a cardboard box. I want to do it in style.
So make a pledge to sit down, have a conversation and make your own decisions. We all owe it to ourselves to take that first step down that path. Be willing to take it. 
This article contains profiles of certain Northwestern Mutual clients, their personal financial needs and how Northwestern Mutual met their needs. The personal financial needs and results of the clients shown may not be representative of the experience of other clients. Also, working with a Northwestern Mutual financial representative or any other financial services provider is not a guarantee as to future investment success.
Take the next step
Our advisors will help to answer your questions — and share knowledge you never knew you needed — to get you to your next goal, and the next.
Get started
Want more? Get financial tips, tools, and more with our monthly newsletter.