Your Annual Career Checklist: How to Reach Your Job Goals in 2022
---
Northwestern Mutual
Dec 16, 2021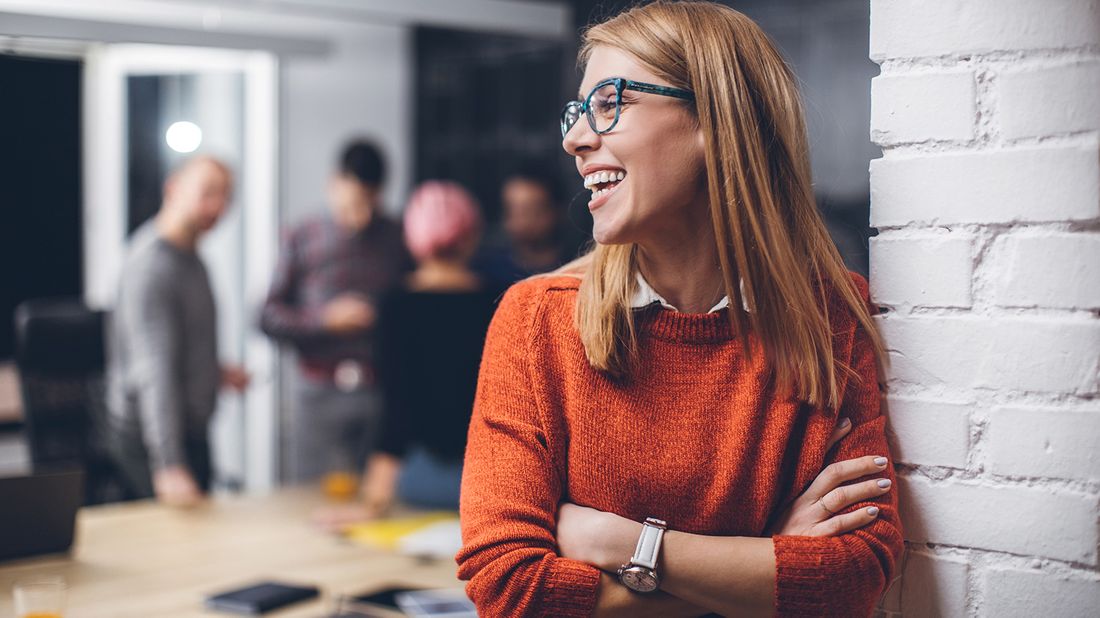 In addition to things like saving more money or eating healthier, one of your intentions for 2022 may be to get ahead at work. This month-by-month guide breaks down one important professional to-do to tackle each month so that you can make progress on your career goals this year and beyond. 
January: Set clear goals 
Come January, your company will have communicated its top goals and priorities for the year ahead. Do the same for yourself by setting two or three professional milestones you want to accomplish this year, whether that's score a promotion, return to school or change jobs entirely.  Then write down all the action steps you'll need to complete in order to get there. If you want a visual reminder, write these aspirations on a sticky note and hang it somewhere to keep your goals top of mind all year long. 
February: Update your resume 
The first quarter is typically one of the best times of year to search for a job. Even if you aren't actively looking, it's still a good time to update your resume to reflect your accomplishments from the past year. That way, you'll be ready to jump on any new opportunities that may arise. 
Gone are the days when recruiters would read through each resume that came across their desk. Today, companies often use applicant-tracking systems to identify which candidates are best-suited for a given position. So keeping your resume in a tech-friendly format will work to your advantage. Keep your formatting simple, use a standard font like Arial or Times New Roman and save your resume as a Word document. 
Once you're ready to apply for a job, incorporate keywords and phrases from the job description into your resume. For example, if you're interested in a social media manager job, use that terminology and related phrases on your resume to increase the chances that your application gets noticed. 
March: Refresh your digital presence 
Once you've updated your resume, now it's time to beef up your LinkedIn profile (and your digital portfolio, if you have one) to make sure anyone who comes across it finds the most current information. Focus on the following: 
Your headline. It should succinctly describe what you do (in layman's terms) beyond  your job title. Stumped? Ask a colleague to share her perspective on your skills. For example, while you may see yourself as a "marketing director at a small packaged-goods company," your colleague might see you as "a creative communications and marketing lead in the health and wellness industry." 

Your summary. It should describe your skillsets and passions, in paragraph form. 

Your accomplishments. Update this section with your most recent awards received or courses completed. If you know some colleagues that would be willing to provide a recommendation, reach and out and see if they're willing to add a sentence or two for your profile. 
April: Explore your company's career resources 
Many companies offer their employees various opportunities to improve their skillsets, which can be a convenient way to help boost your career. To make sure you're taking full advantage, look into the following: 
Does your company offer tuition assistance or reimbursement for career-related classes? 

Can your employer help you get certifications that would look good on your resume? 

Are there mentorship opportunities or employee groups that would give you face time with company executives? 
May: Reach out to your network 
Companies looking to fill positions before the summer months will be looking for prospective employees in the spring season. That makes now a good time to reconnect with former bosses or co-workers with a brief but cordial email suggesting a catch-up over coffee. You never know who might be hiring, and this small gesture reminds those who have made an impact on your career that you value and appreciate them. 
June: Rethink your time management 
If your efforts to multitask and keep detailed to-do lists are only making you less productive, it may be time for a new approach. Try scheduling your daily tasks to accommodate your natural energy levels. For instance, if you feel most energized and focused in the morning, then tackle projects that require brain power first thing. Do you get hit with a mid-afternoon slump? Schedule that time to catch up on email or any other mindless (but necessary) tasks. To help resist distraction, assign yourself a start and stop time with alarms so you know when it's time to move on to the next priority. 
July: Give yourself a mid-year check-in 
Now that you're six months into the year, now's the time to look back and see how you're doing. What progress have you made on the goals you set in the beginning? What challenges might you need to overcome that you didn't foresee? Adjust your action plan as needed to stay on track and finish the year strong. 
August: Head back to 'school'  
The dog days of summer may mean things may be slower for you at work. So use this extra time to think about what types of skills you'd like to acquire — even if they aren't directly related to your job. Whether you've always wanted to take a cooking class and never found the time, or dream of training as a yoga instructor, discovering new passions can only help you in your career and make you more well-rounded. You just may find yourself a new side gig. 
September: Meet new people 
If you're not a fan of traditional networking, you can still find ways to forge new connections, whether that's volunteering your skills, time or insight. Consider joining a professional organization, serving as a mentor or forming a new committee at work. No matter the circumstances, getting involved with new groups will introduce you to like-minded professionals, which in turn can help you stay engaged and excited about your career. 
October: Ask for informal feedback 
You know you've worked hard all year, but what do your colleagues think? To find out, get an informal temperature read on your progress before end-of-year reviews roll around. Ask your boss, a peer, a vendor or client what they think you're doing well, and what they think you can do better. This should be an informal conversation, so don't overstep or expect to take up too much of their time — you're merely trying to gauge to see what else you can do to end the year on a high note. 
November: Brush up on your interpersonal skills 
The holiday season means lots of social time. Whether you're an introvert of completely at ease in a group setting, it never hurts to improve your body language, speaking and listening skills. Pay attention to your eye contact, if you're crossing your arms or if you're listening more than you speak. You'll also want to eliminate verbal fillers such as "um," "well," or "you know?" whenever possible. While these might feel like small shifts, they can all make a big difference in how you're perceived professionally in the future, when you're interviewing for jobs, jockeying for a promotion or simply forming deeper connections with coworkers. 
December: Get ready for your year-end review 
The time has come to show off your year of hard work. Prep for your year-end review just like you would a job interview, and don't assume your boss has been keeping tabs. That means coming prepared with all the ways you've been an asset to the company, along with: 
Letters of recommendation or praise from clients you've worked with 

Copies of past employee evaluations 

A summary of all the new projects you own, along with any successful feedback 

A list of coworkers (both within and outside your department) who can vouch for your hard work and positive professional attributes 
Being prepared not only helps you make the case for a raise or promotion, but also serves as a good reminder of what you're worth. 
Take the next step
Our advisors will help to answer your questions — and share knowledge you never knew you needed — to get you to your next goal, and the next.
Get started