Cathie Ericson
Mar 25, 2021
Your Financial Moving Checklist: 8 Financial Tasks to Take Care of Before You Move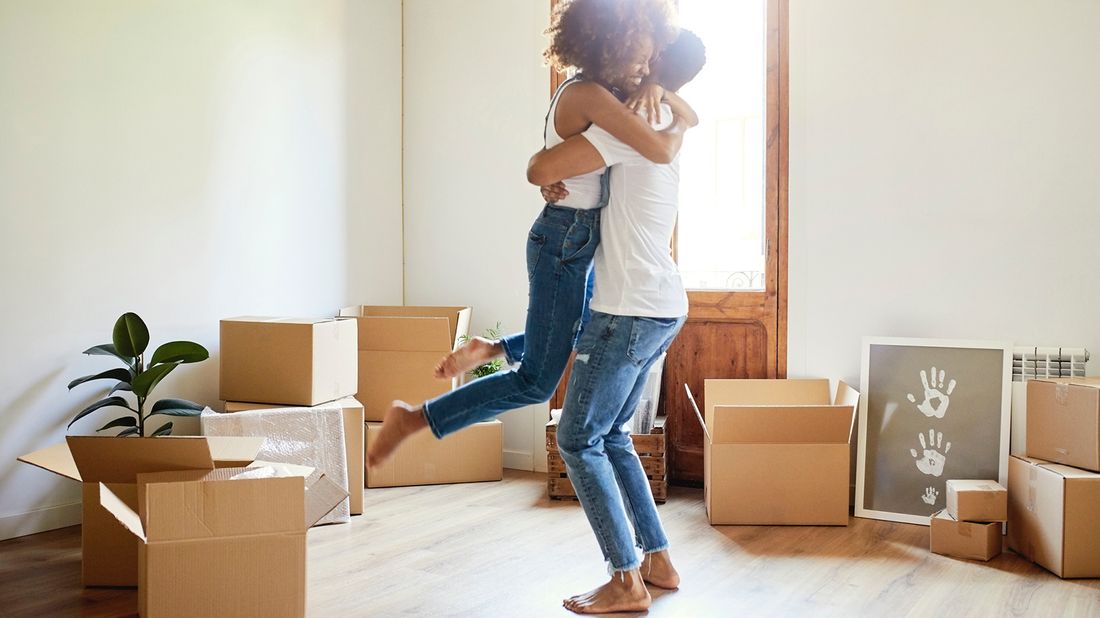 You got the news that the homeowner accepted your offer. Now that you've enjoyed the initial exuberance of getting your dream home or starter home, there are a few financial tasks you'll need to turn your attention to. This financial moving checklist can help you get started. 
UPDATE YOUR HOMEOWNERS INSURANCE 
You can't close on a home without homeowners insurance in place, so you'll want to take care of this as soon as your offer is accepted. Contact your insurance agent or company with your new address so they can quote a policy for the new property. The person you talk to will have a lot of questions to help price the policy. Things like having a swimming pool or backyard play structure may impact your costs, along with whether your new home is in an area prone to specific types of natural disasters. And don't forget to ask for tips on lowering your premium, such as installing a security system. 

PLAN FOR HOME-RELATED EXPENSES 
While homeowners insurance covers events such as theft or natural disasters, it won't reimburse you when the water heater or other home systems and appliances give out. This is a good time to revisit your emergency fund and make sure you have enough to cover the cost of things that might break in your home. 

UPDATE YOUR CAR INSURANCE 
Let your car insurance company (if it's different from where you have your homeowners insurance) know your new address. Where you live impacts your car insurance rates. If you're moving to a new state, you'll want to confirm that you meet your state's car insurance requirements, as they may have different standards for what types of coverage are or aren't optional, as well as the minimum amount of coverage you must carry.  

REVISIT YOUR LIFE INSURANCE COVERAGE 
Buying a new home means you are responsible for a new mortgage and, very likely, higher housing costs than you had previously. Does your current life insurance coverage account for that? Getting coverage in place or increasing your existing coverage will help ensure that should something happen to you, your loved ones could continue to live in your home.  

UPDATE YOUR DRIVER'S LICENSE, CAR REGISTRATION AND TITLE 
While most states offer a grace period (typically a month), you will need to update your driver's license and car registration. Some states might also require you to re-title your vehicle; for that, you typically need your proof of ownership or lease, existing registration and title, driver's license, proof of address and proof of insurance. To find out local requirements, visit your state's department of motor vehicles website.  

UPDATE YOUR ESTATE PLANNING DOCUMENTS 
A major life change, such as a move, is a good time to make sure your estate planning documents are updated with your new address. If you've moved states, have an estate planning attorney double check local estate laws because there could be notable differences — for example, states might have different rules around executor's duties, probate and marital property. And while many states will honor a power of attorney created elsewhere, you should confirm that yours is still valid and update it as needed. It never hurts to have a second set of eyes on documents this important. 

TRANSFER UTILITIES 
Whether you're moving in the heat of summer or the frigid temperatures of winter, you don't want to arrive at your new home only to find you have no power, gas or — maybe worse — WiFi. Your real estate agent should be able to put you in touch with the local utility companies. Often, you can just call with your new  address and arrival date and they can start an account for you seamlessly.   

Also, double check that the new owners of your old home have done the same, so you aren't saddled with an unexpected bill after you move out. Document the meter totals and dates when you leave in case there are any questions.  

FORWARD YOUR MAIL 
Your snail mail volume has likely shrunk over the years, but there are always those few important financial statements that come in paper form that you don't want to miss. Contact all your service providers directly — including those you regularly receive packages from, like Amazon — to update your mailing address, but also stop by the post office or go to usps.com to fill out a change-of-address form. This will also ensure you get those pieces of mail that you often forget about, such as magazine subscriptions or holiday cards. 
Take the next step
Our advisors will help to answer your questions — and share knowledge you never knew you needed — to get you to your next goal, and the next.
Get started