Your New Baby Financial Checklist: 6 Things to Do Before Your Baby Arrives
---
Cathie Ericson
Feb 02, 2023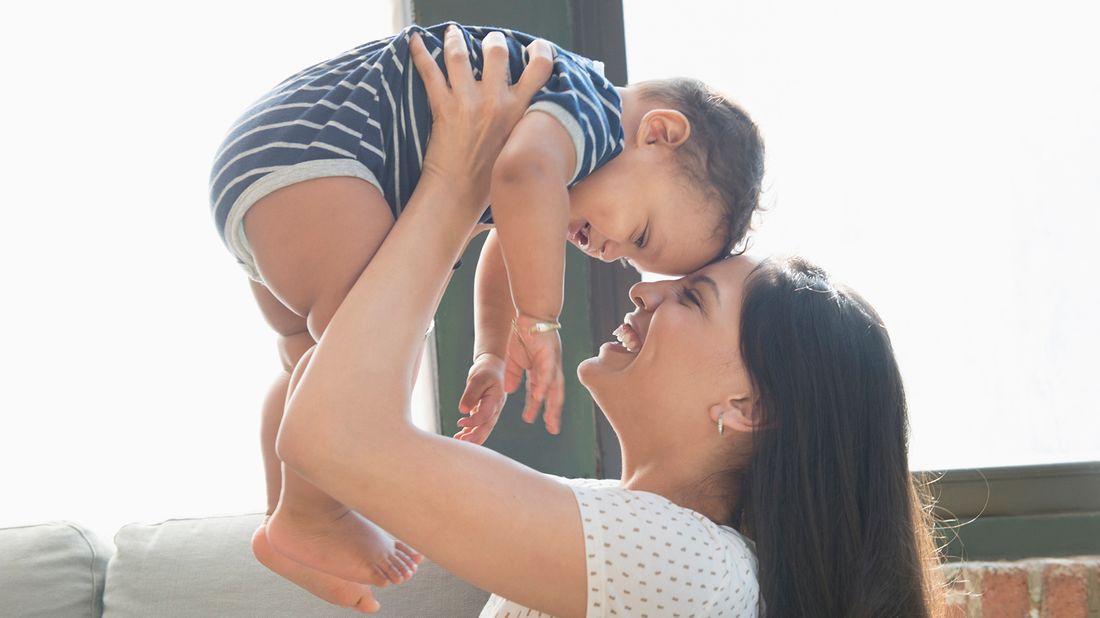 When you're getting ready to have a baby, things like a new car seat, cute baby outfits and the perfect paint job for the nursery are clearly important — and fun to pick out. But there are other equally important tasks that may not be as top of mind — or the kind of thing that will wind up on a baby shower list.
In between picking out paint colors and folding new baby clothes, it's a good idea to apply some savvy planning by creating a new baby financial checklist. That way, when your baby arrives, you'll have one less thing keeping you up at night.
6 things to do before your baby arrives
Update your budget
Why it's important: A new baby comes with expenses that you likely haven't had to factor in before. You're going to want to revisit your existing budget or, if you don't have one, create one from scratch. You'll need to plan for recurring costs like diapers and child care. That can make it easier to stick to the necessities while also leaving room for fun expenses, like that mom-and-baby yoga class you've had your eye on.
What to consider: If you're part of a two-income household and you or your partner plans to cut back on work hours, your revamped budget will need to account for the decrease in take-home pay. To prepare yourself, consider doing a test run of your reduced income before your baby arrives. If possible, put the second income into an emergency fund to give your savings a boost.
Evaluate your health insurance
Why it's important: As an expectant parent, you already know the importance of health insurance for both prenatal care and hospital delivery costs. And once your baby arrives, he or she will need coverage for initial pediatrician visits and any other health concerns that may arise.
What to consider: Before your baby arrives, review your health insurance plan and compare it with your partner's to determine which is the best option for your growing family. When comparing plans, run some numbers on deductibles, co-pays and out-of-pocket maximums to see if there is a discernible difference between your plan and your partner's plan. If you currently have separate plans, sometimes it can make financial sense to switch the whole family to one.
You're usually only able to make changes to your health insurance plan and coverage during open enrollment. However, because having a baby counts as a qualifying life event, you can make changes outside of the enrollment period when your baby is born. You typically have 30 to 60 days to name your baby on your policy after he or she is born, so check with your insurance provider to ensure you don't miss the deadline.
Take the next step
Our advisors will help to answer your questions — and share knowledge you never knew you needed — to get you to your next goal, and the next.
Get started
Get life insurance
Why it's important: If you think newborns are expensive, just wait until you get a look at the grocery bill for a teen. Kids bring with them a never-ending litany of expenses — from school supplies and summer camp to (gulp!). If you were to pass away, having life insurance can help  ensure your family has the financial support it needs.
What to consider: While there are different types of life insurance, the two most basic types are permanent and term. In a nutshell, permanent life insurance never expires so long as premiums are paid and accumulates a cash value over the course of your lifetime, while term insurance covers you for a finite period of time. Because the two types tend to serve different roles in a financial plan, many new parents opt for a mix that includes a small permanent policy and a larger amount of term insurance. If you aren't sure how much life insurance you'll need, this calculator is a good place to start. A financial advisor can also help you determine the best options for you and your family.
Review your estate plan
Why it's important: A common misconception is that wills are meant only for people who have vast amounts of resources. But if a devastating tragedy were to occur, an estate plan can ensure your wishes are granted regarding designating who will get custody of your child and how any money you pass to them is managed. Without one, a court will make all those decisions. If you already have a will, that's great — but you should review it with your attorney and discuss how you might need to update it.
What to consider: As a new parent, your main concern will be determining a guardian to take care of your child, should the unimaginable happen. You can also name the beneficiaries of your estate and write in conditions to ensure your assets are used the way you intend. Both a will and trust are crucial elements of estate planning. As part of your estate plan, you can name who becomes your child's guardian, where your child lives and who manages the assets you leave for them. 
Apply for a Social Security number
Why it's important: While it's voluntary to get your newborn a Social Security number, they'll need one for you to begin their financial life, including claiming them as a dependent on your tax returns — which can reduce your taxes.
What to consider: You can apply for a Social Security number for your baby as soon as they're born. You'll likely be asked if you want one at the hospital when you provide information for your baby's birth certificate and that's the easiest way to take care of it. If you don't receive the requisite paperwork at that time, you can access it online. Or you can visit your local Social Security office to apply for one.
Consider setting up a 529 account
Why it's important: A tax-advantaged plan like a 529 education savings plan can be a smart way to save for college. It is unique because it can be used to cover college costs, as well as any qualified education expense, including K-12 school costs. An Education Savings plan grows tax-deferred and has a $2,000 yearly contribution limit that is subject to certain restrictions.
What to consider: Higher education is costly, so the earlier you start saving, the longer the funds will have time to grow. And while it's impossible to predict where, or even if, your new bundle of joy will attend college, a 529 account is still worth creating because of its flexibility. For example, if your child's path doesn't end up including college, you can make another person the beneficiary of the funds, including yourself. And thanks to the recently passed SECURE 2.0 Act, even more flexibility is coming in 2024 when qualified "leftover" 529 account funds can be transferred to a Roth IRA without incurring any taxes or penalties.
Want more? Get financial tips, tools, and more with our monthly newsletter.