Want to Save More? Take the 52-Week Money Challenge
---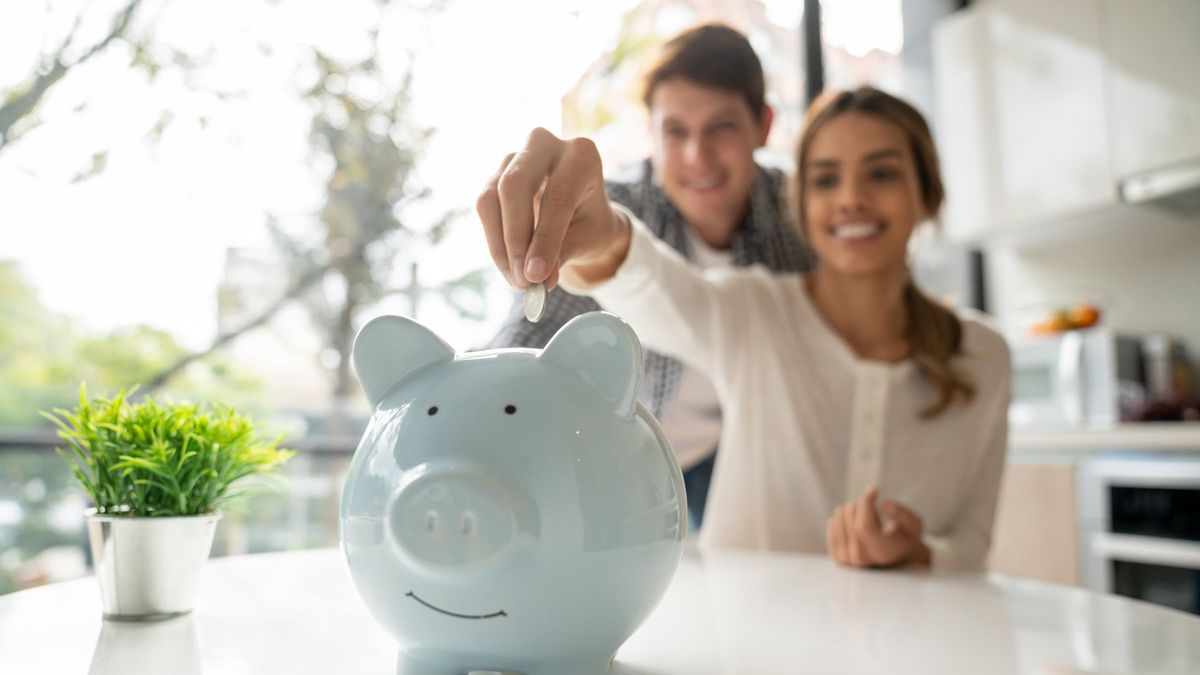 Key takeaways
The 52-week money challenge is a year-long financial challenge that can help you save $1,378 in one year.  

The 52-week money challenge involves saving an incrementally-increasing amount of money each week, starting with $1 the first week and ending with $52 the last week.  

Adapting the 52-week money challenge to your situation can help ensure that it meets your financial goals.  
You've got a lot you want to accomplish in life, and you know it's going to take some planning to get there. In theory, you'd really like to be saving more money, but you might be looking for more creative ways to save. Or maybe you've got your eye on a short-term purchase that requires just a little extra cash.  
If you're looking to save more money this year, the 52-week money challenge could be a great way to do it. We'll break down how to complete this weekly savings challenge and help you see the impact it can have on your pocketbook.  
What is the 52-week money challenge? 
You may have heard of a 30-day fitness challenge—perhaps you've even completed one. The 52-week money challenge follows a similar concept: it gives you scheduled tasks to complete over a period of time to achieve your end goal. In this case, your end goal is to save more money.  
The 52-week money challenge spans the course of a year, and throughout that year, you'll save a designated amount of money each week. The first week, you'll save $1, the second week, you'll save $2, and the third week you'll save $3. You continue increasing the amount you'll save per week each week until you get to week 52, at which point you'll save $52.  
How much money will you have if you do the 52-week challenge?  
While it may not feel like you're saving that much, if you stick to the challenge, by the end of the year, you'll have saved $1,378—by putting away no more than $52 at a time! If you're looking to save more, though, you can modify the challenge to shoot for a bigger amount. You might try doubling the savings amounts, increasing by higher increments, or creating your own custom version of the challenge to save even more.  
Our financial advisors are here to guide you.
Our advisors can get you closer to your dreams — showing you the right financial steps to take today and down the road.
Find an advisor
Tips for success 
The best way to stay on track and get the most out of a challenge like this is to do it in a way that works best for you. As you're starting the challenge, think through how it will work with what you already have in place and how you'll adapt it to best meet your needs.  
Customize the challenge to fit your situation 
By its nature, the challenge builds as the year goes on, meaning you'll be putting the least amount of money away in January and putting the highest amount of money away in December. This could be a challenge, though, especially with the financial demands of the holidays. Instead, you could try flipping the challenge to start with the most expensive contribution at the beginning of the year, and work yourself down to a $1 weekly contribution in the last week of the year. Or if it's easier for you to save the same amount of money every week instead of ramping up, you could save $26.50 each week to reach the same $1,380 total. The trick is small amounts regularly; it really adds up! 
Find other ways to save 
Especially as the weekly savings amount increases, you may find it harder to pull these savings out of your budget. This can actually result in a great additional challenge: finding creative ways to save money. The 52-week money challenge may have you thinking outside the box. Instead of taking the family out for a $75 meal, go to the store and make a themed meal at home together. Rather than meeting friends out after work, host a happy hour in your backyard. You'll be surprised how having savings on the mind can help you find more ways to make room in your budget.  
Get others involved 
Doing the challenge with a friend or as a family can help keep you accountable—and it's a lot more fun. By involving others, you'll be able to celebrate your success, cheer each other on, and encourage each other to keep going when it gets harder to stick with the challenge. There are lots of places to find people to connect with, especially on social media.  
Be strategic with the logistics  
How you save the money you put away during the challenge is up to you. You could schedule an automatic transfer among bank accounts, manually transfer money into a different account, or earmark it in an existing account. Looking for an opportunity to let your money grow—like a high-yield savings account or a brokerage account—could help you get even more out of your savings.  
Put your savings to work 
This is the fun part: deciding what you'll do with your savings. Perhaps it can fill in somewhere you've come up a bit shy for the year—like paying off debt or boosting your retirement savings. Or maybe you plan to reward yourself for staying on track with your financial plan by putting it toward a family vacation or home renovation. Having a goal in mind before you start can help you keep your eye on the prize and stay motivated throughout the challenge. 
Want more? Get financial tips, tools, and more with our monthly newsletter.