Are These Mistakes Keeping You From Getting Promoted?
---
Cathie Ericson
Jul 27, 2018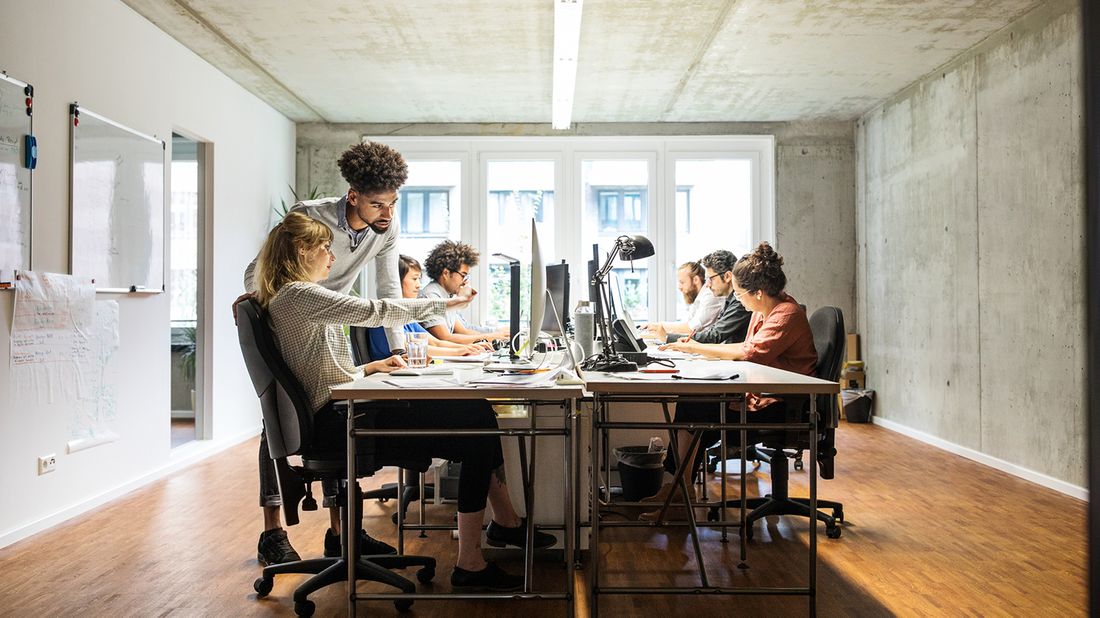 You work hard. You do everything that's asked of you. You even laugh at the boss' jokes.    
While on the surface it may seem like you're doing everything right, it's possible that you're violating some unspoken rules of the office without even realizing it. Often, behavior that was OK in college trickles out into the real world, bruises our professional brands and holds us back from advancement.   
These are the habits that could be keeping you from the promotion you want.   
1. YOU STICK TO YOUR OFFICE CLIQUE.  
It might be cool to run with a posse after hours, but in the office you'll likely have to deal with everyone. Getting along with coworkers — especially the difficult ones — is absolutely essential, says executive coach Liz Bentley, founder of  Liz Bentley Associates. "Even if everyone has labeled one person as the tough one, don't fall prey to targeting them or stirring the pot. Stand out by being someone who can identify strengths and work cohesively with anyone." 
And in the midst of water-cooler chat, never repeat something your boss has told you in confidence. It will get back to her, and she won't be happy about it. 
2. YOU EMAIL COWORKERS THE SAME WAY YOU TEXT FRIENDS. 
If your work emails are full of emojis and slang, it's time to button things up. Communication that's too casual can send the wrong message, says Tammy Perkins, chief people officer and managing partner at marketing strategy firm Fjuri. Writing professional emails is part of your job, so don't just dash them off. Make sure they include complete sentences, address all issues and action items, and have a proper sign-off.  
Just don't be too long-winded. "Remember that people are overloaded with email, so make your missives succinct and easy to navigate," Bentley says. And of course, proofread carefully before hitting send. "Getting email etiquette right may not get you promoted, but getting it wrong will definitely hurt your career advancement," she adds.  
3. YOU FIT IN, BUT DON'T STAND OUT.  
Sure, you may have achieved decent grades by meeting the minimum requirements in college, but on the job, you need to go for extra credit.   
"Determine the special attributes that make you stand out and show your superiors how your skills are uniquely different from others," Perkins advises. For instance, if you know you can tackle a tough assignment because of your experience with social media, volunteer to do it. Then when a position opens up, you'll have proof you can get the job done. "Be clear with your manager regarding your career goals and make a solid case for promotion readiness," Perkins adds.   
4. YOUR SOCIAL MEDIA DOESN'T PAINT THE BEST IMAGE OF YOU. 
Maybe your LinkedIn is buttoned up, but what about your Instagram, Facebook or Twitter? If you post political views or less-than-appropriate selfies, a social media audit might be wise: 35 percent of employers either have a formal social media review policy in place or are considering one for new hires, according to a Management Recruiters International study.  
Your digital life can tell both a personal and professional story, Perkins says, which is why you may want to think twice about opening it up to the public or your fellow coworkers.  
5. YOUR CLOTHES AREN'T EXACTLY WORK APPROPRIATE. 
It's true that office attire today is a lot more relaxed today than it used to be, but don't mistake business casual to mean sloppy. "Research shows that people's first impressions are made in the first eight seconds, and the majority of this impression comes from your appearance — including your dress and grooming," Bentley says. "Essentially, people in the office are judging you based on your look." 
If you're unsure, look to how your boss or other leaders in the organization dress. Even in a causal environment, think professional and polished.  
6. YOU'RE TRUE TO THE MANTRA 'BETTER LATE THAN NEVER.' 
You may have gotten away with slipping late into lecture halls, but that doesn't cut it in the office. In fact, in a recent survey by staffing company Accountemps, bosses named running late to meetings or missing them as the top breach of workplace etiquette. 
The problem? Your tardiness sends the message that you think your time is more valuable. Remember that a 9 a.m. meeting starts at 9 a.m., so show up at 8:55. Bonus: You'll probably get a prime seat at the table — the better to share your insights.  
7. YOU'RE ALWAYS OVERWORKED 
Complaining about how busy you are used to be a badge of honor, but now it can make you look disorganized. Activity doesn't equal impact. "A constant flurry or complaints that you're overloaded can send signals that you aren't proactive, can't scale beyond today's job, and have trouble balancing your time and priorities," Perkins says. And those are probably the three worst things to telegraph when you're vying for a promotion.  
If you're truly given more work than you can handle, have that conversation with your manager. But if you think the problem is your own time management or work style, then figure out some hacks to help you better juggle and prove you can take a next big step. 
Take the next step
Our advisors will help to answer your questions — and share knowledge you never knew you needed — to get you to your next goal, and the next.
Get started
Want more? Get financial tips, tools, and more with our monthly newsletter.