How to Update Your Insurance When You Get Married
---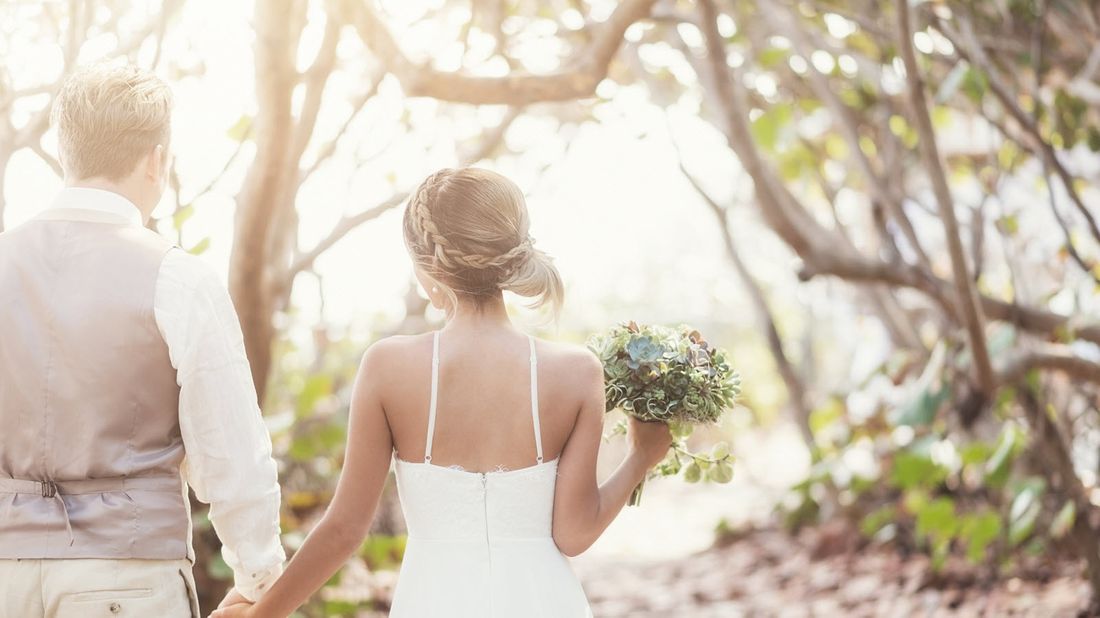 When you're about to head down the aisle, the biggest thing on your mind is probably updating your insurance beneficiaries. Yeah, right.
Okay, so it's probably the last thing on your mind. But insurance is a big part of that for better or worse commitment you're making. And making sure your spouse is protected properly is one of the most loving things you can do.
For all you blushing brides and grinning grooms, here are five must-do insurance tasks to tackle with your new spouse:
UPDATE YOUR BENEFICIARIES

A beneficiary is the person or entity (like a business or trust) that receives the benefit of something like your insurance coverage when you're gone. When you own a life insurance policy, for example, the beneficiary receives the check.

That person is probably going to be your spouse now. So, update your beneficiary. In fact, it may be required. If you live in a community property state, you'll need your spouse to waive his or her right to a life insurance payout if you want the beneficiary to be someone else. And, if you have coverage through your workplace, be sure to update your beneficiary designation for that policy as well.

In addition to life insurance policies, review and update your beneficiaries as needed for the following:

Retirement accounts (IRA and Roth IRA)
Workplace retirement plans (Pension, 401(k), 403(b) and others)
Flexible spending accounts (FSA, HSA, Dependent Care FSA)

These allow you to designate a beneficiary who will inherit the account if you die. It's also a good idea to update any wills or trusts that you may have. The beneficiary designation on an account will trump what's in a will, but it's still a good idea to have everything match.

CONSIDER COMBINING COVERAGE

When you seal the deal with your new spouse, you're officially a couple in the eyes of the law. That means you not only qualify for individual insurance coverage but joint policies, as well. Now is a good time to explore your options.

Start at your job. Ordinarily, you have a small window of time each fall to choose your health and employer-sponsored insurance coverages for the following year. After that window passes, those choices remain fixed — unless you experience a qualified "life event." Marriage is one of those rare events.

Keep in mind that you typically have only 60 days from your wedding day to choose new coverage. Be sure to take a look at each of the plans available through your jobs and assess your options.

Ready to take the next step? A financial advisor can show you how all the pieces of your financial plan fit together.

Keep in mind — particularly if you've already spent a bundle out of pocket for the year — that choosing a new plan resets your paid deductible to zero.

Finally, look at your personal insurance — particularly car insurance. If you've been carrying two separate plans, you'll probably save money by going with a single policy for both cars. Plus, you'll likely get additional savings, since insurance companies consider people who are married less risky than singles (score!).

CONSIDER INCREASING COVERAGE

Now that you're married, you may need more insurance. For instance, does your existing renter's or homeowner's policy cover your new bling? Check your policy's limits for jewelry and consider adding a rider if you need additional coverage. Also, make sure you have enough coverage to replace all those amazing gifts you got.

If you have a mortgage or other major expenses or are considering having children soon, you may want additional life or disability insurance.

RE-EVALUATE YOUR DEDUCTIBLES

If you're transitioning from a one-income household to a two-income family, it's time to give your deductibles a fresh look. With both of you on a single insurance policy and with a two-person income, it may make sense to raise your deductibles. For instance, if your auto insurance deductible was $500 when you were flying solo, see whether $1,000 or more would be a good fit for your new family.

Raising your deductibles is one of the easiest, instantaneous ways to decrease your insurance premiums. So be sure to review all your policy deductibles — auto, home or renter's, medical, dental and more.

REVIEW YOUR DRIVING ROUTINES

If you relocated around your marriage, you may be able to save money on your car insurance. The amount you pay is heavily dependent on where you live, so you'll likely see a rate change accompanying your new location.

Furthermore, let your insurer know if your commute looks different after the wedding bells. If you have a shorter drive, or have swapped out your car travel for public transit, you'll probably see a drop in your premium as well.
Take the next step
Our advisors will help to answer your questions — and share knowledge you never knew you needed — to get you to your next goal, and the next.
Get started
Want more? Get financial tips, tools, and more with our monthly newsletter.