What Is a Sinking Fund?
---
Tim Stobierski
Oct 30, 2023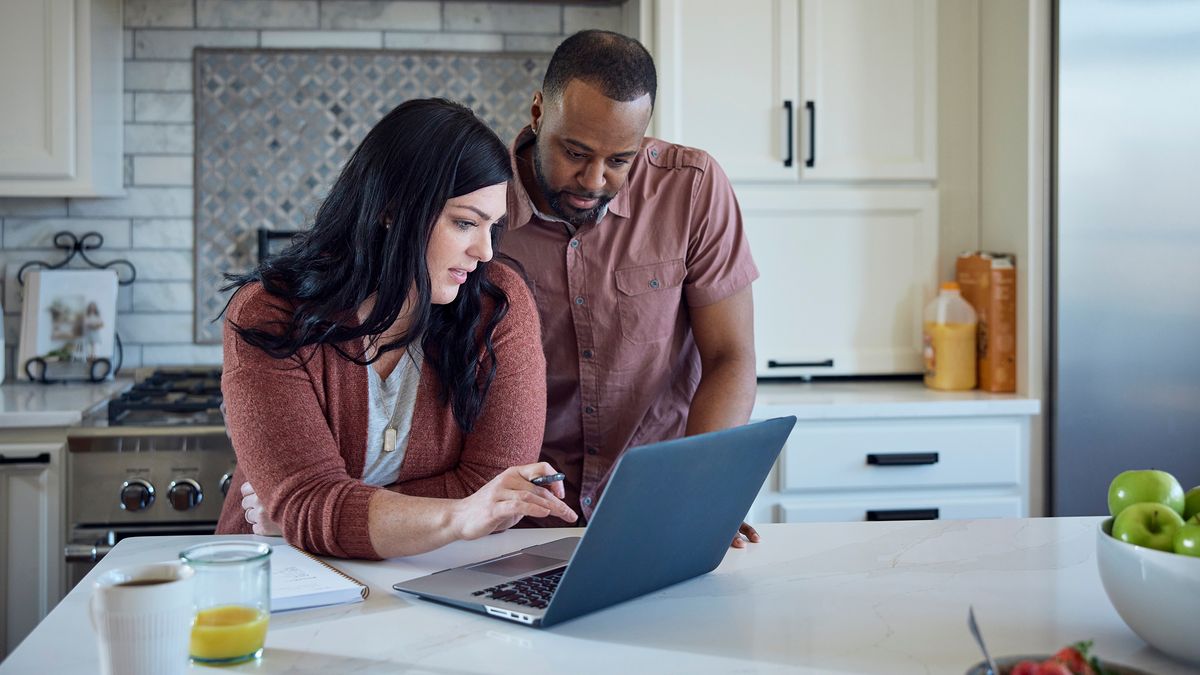 Key takeaways
It's a strategic way to save money for a future planned expense by setting aside a little bit of money each month.

It can help you cover something you expect to happen without putting a dent in your monthly budget.

Though not intended to replace your other forms of saving, a sinking fund can be a worthwhile component of a comprehensive financial plan.
Sometimes, life throws unexpected expenses at us: You get a flat tire on the way home from work or chip a tooth while eating dinner. When these surprise bills pop up, we're reminded of the power of a well-stocked emergency fund.
But how do you save for an expense that you know is coming down the line—an expense that isn't a surprise or an emergency? While you could keep that money in your emergency fund or general savings account, there's another option that you may not be aware of: A sinking fund.
Below, we take a look at what sinking funds are, what they're used for, and the steps involved in creating one. We also explore the role that they should play in your broader financial plan.
Sinking fund definition
In personal finance, a sinking fund is simply a savings account that you use to save for an expense that you know you will need to pay for in the future. The goal is to set aside enough money to cover this known expense so that you don't blow a hole through your budget when the bill eventually comes due.
If you know how much the expense will cost, and how much time you have to save for it, you can incorporate your sinking fund directly into your monthly budget by setting aside a specific amount of money each month until you have enough.
Sinking fund vs. emergency fund
Sinking funds help you save for expenses that you know are coming in future months. Emergency funds, on the other hand, are meant to cover those unexpected surprises that life throws at us. Most financial experts recommend that you save between three and six months' worth of expenses in your emergency fund in order to adequately protect yourself from the unknown.
Likewise, sinking funds are not the same thing as a general savings slush fund. Money in a sinking fund is earmarked for a specific use; your general savings account typically isn't assigned to any particular use.
Sinking fund examples: What are sinking funds used for?
A sinking fund can be used to help you save and pay for virtually any expense that you know is coming up. You just need an estimate of the cost so you know what to aim for. Some of the more common goals for sinking funds include:
Car maintenance or purchase

New home appliances

Bi-annual insurance premiums

Wardrobe updates

Vacations

Large gifts

Wedding

expenses

School supplies
Take the next step.
Our advisors will help to answer your questions — and share knowledge you never knew you needed — to get you to your next goal, and the next.
Connect with an advisor
How to start a sinking fund
Below are the steps that you can follow to start leveraging a sinking fund to hit your savings goals. (If you have more than one expense that you are saving for, simply repeat the steps for each expense.)
1. Determine the expense you are saving for
The first step in setting up your sinking fund is to decide what you are saving for. This should be an expense that is:
Known:

You know that you will need to cover the expense in the future.

Time-bound:

You have a rough idea of how long you have to save to cover the expense.

Estimable:

You can estimate with a fair amount of accuracy how much money you will need to cover the expense.
As an example, consider that you visit your mechanic for a tune-up, and he tells you that your car's tires can go another 4,000 miles before they will need to be replaced. In this case, saving for new tires with a sinking fund can make a lot of sense.
2. Estimate how much money you will need
Using your best judgment, estimate how much money you'll need to cover the expense. You don't need to be precise, but the closer you get to the final cost, the better off you'll be.
Keeping with the example above, you can simply ask your mechanic how much it will cost for new tires. At $150 per tire, you'll need to save a total of $600.
3.  Determine when you expect to pay for this expense
Next, determine how much time you have to save for the expense, typically in months.
Using the tire example above, if you drive an average of 500 miles each month, then you'll need to replace your tires after about eight months. This is how long you have to save up for your new tires. 
4. Calculate how much money you will need to save each month
To determine how much you need to save each month, just divide the amount that you need to save by the number of months that you have to save it.
If you need to save $600 in total to replace your tires, and you have eight months to save it, then you would need to save $75 per month to hit your goal.
5. Decide where you'll keep your sinking fund
Usually, it's recommended that you open a new savings account specifically for your sinking fund, distinct from your checking account and general savings. This way, you won't need to worry about potentially spending your savings on another expense.
But if you do open a new savings account for your sinking fund, there are some things you'll want to keep in mind. First, make sure that opening a new account won't cause fees from your bank or financial institution, which would reduce the effectiveness of your savings. Second, you'll want to make sure that the account does not have a minimum required balance, which you may not be able to meet.
If you're saving for multiple and varied expenses, you'll need to decide whether to keep all of the money in a single account or split it into separate accounts. Either option can work well; it depends on your style of organizing your savings.
6. Start saving
Once you have thought through the above points, you can start building your sinking fund. If possible, automate the transfer of money from your checking account into your sinking fund. This can increase the likelihood that you'll stick to your savings plan over time. If you can't automate it, set a reminder for yourself.
Should you invest your sinking fund?
If you are using your sinking fund to save for an expense that you'll need in a year or less, then you should keep it in an account that you can easily access when you need it. This is known as a "liquid" type of account and examples area high yield savings account or money market account.
If you are using your sinking fund to save for an expense that is at least a few years in the future, then it may make sense to leverage a less liquid account that offers a higher yield with low risk. One example is a certificate of deposit (CD). Generally speaking, most experts do not recommend that you invest your sinking fund in the stock market or other investments, where there is a real risk of loss.
Sinking funds and your financial plan
Sinking funds can be an extremely effective means of saving for an expense that you know is approaching. But they're just one part of a comprehensive financial plan; they're not meant to replace your other forms of saving, such as your emergency fund, general savings account, or long-term investments.
Are you unsure if a sinking fund is the best way to save for a financial goal that you're working toward? A financial planner can help you weigh your options and make sure that you're saving and investing in the way that is most effective for your goals.
Want more? Get financial tips, tools, and more with our monthly newsletter.