Your Complete Guide to Buying a Home
---
Cathie Ericson
Mar 20, 2023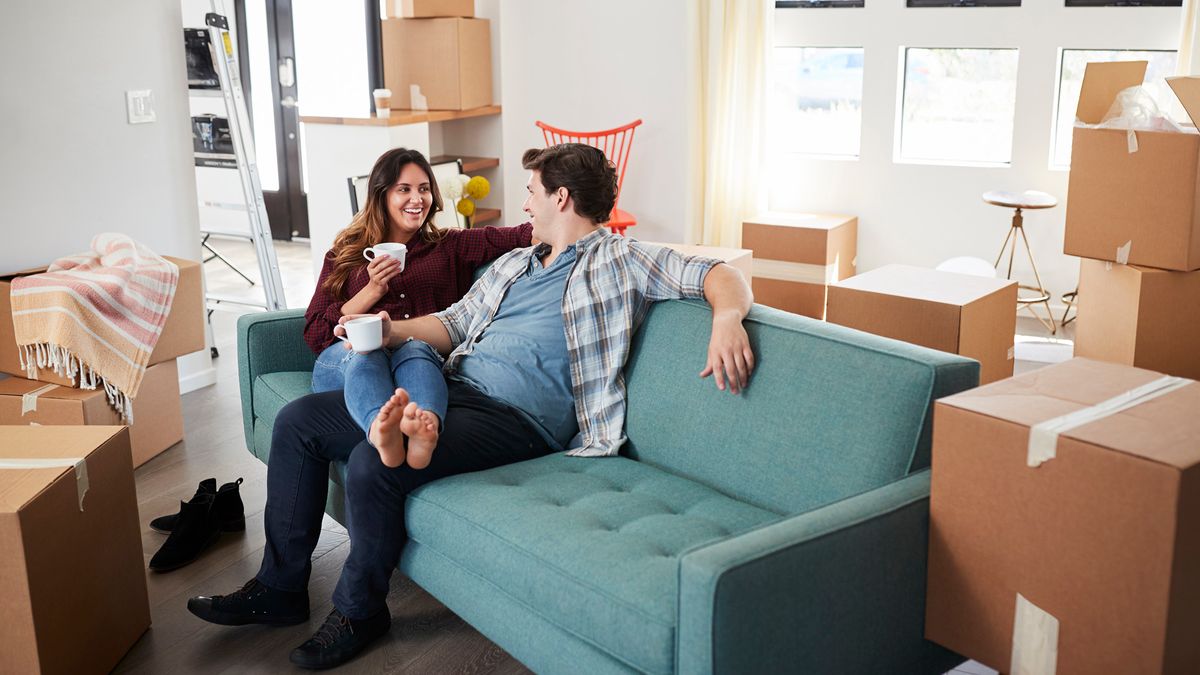 Maybe you're relocating for a new job, just got married or are simply ready to plant some roots. Whatever the reason, you've decided now is the time to buy your dream home. But buying a house will likely be one of the biggest investments you'll ever make, so it can feel daunting to know where to start in what can often be a confusing and complex process.
If you're ready to take the plunge into homeownership, we've got you covered with eight steps that will help lead you through the process and into your new home.
Your complete guide to buying a home
1. Determine how much house you can afford  
It's tempting to just start browsing online listings, but that can lead to frustration when you realize that striking Tudor you've been eyeing is beyond your budget. So before proceeding too far in your search, consider how much you have saved for a down payment and what you can reasonably cover in a monthly mortgage payment. From there, you can work backward to figure out what that means for your total homebuying budget.  
When assessing borrowers for a loan, many lenders use the 28/36 guideline, which  means they prefer that a borrower's housing costs not exceed 28 percent of their gross monthly income, and their total debt not exceed 36 percent. Keep in mind, total debt is all your debts combined: your home payment, credit card balances, student loans, car payments and so on. 
If you're not sure what a potential mortgage would cost you, a mortgage calculator can help you figure out how big of a home price tag you can comfortably afford. While the urgency of buying a home may tempt you to stretch your budget, it's usually not a good idea to be so house poor that you can't make progress on any other financial goals.  
2. Get a mortgage pre-approval    
A mortgage pre-approval helps validate how much a lender is willing to loan to you should you decide to take out a mortgage. Remember, you won't actually have a loan in hand when you get a pre-approval. You'll still need to formally apply later,  but it does help to show sellers that you're a serious buyer with sufficient funds lined up.
A pre-approval requires a bit more paperwork than a "pre-qualification," but it's preferable because it typically means the lender has done a more thorough review of your financials. That could help your offer stand out if there are others vying for the same property.
But just because you're pre-approved for a certain amount doesn't mean you should borrow that much. You still need to determine how much you can afford based on your personal situation.  
3. Find a real estate agent  
While it might be tempting to handle your first home purchase on your own, you  should really consider working with your own real estate agent rather than relying on the seller's agent — you want to make sure someone is negotiating on your behalf. You can start by asking family and friends for recommendations. If you're interested in a certain neighborhood, ask around to find an agent who specializes there or drive around and see whose name is on most of the real-estate signs. You can also ask your lender for recommendations — they often know the ones who have a good reputation for being fair, honest and easy to work with. 
Consider interviewing at least three prospective agents to make sure you're comfortable with them and confident in their expertise. After all, you'll be spending a lot of time together (under potentially stressful circumstances).
Take the next step
Our advisors will help to answer your questions — and share knowledge you never knew you needed — to get you to your next goal, and the next.
Get started
4. Create a list of 'needs' and 'wants' 
Every time you look at a house, you're bound to expand your list of desired features — an in-bedroom fireplace! an outdoor kitchen! — but often those are actually "wants." Start with a list of priorities so you can focus on what matters most.  
Consider the structural and locational features you know your ideal home or neighborhood must have, such as the number of bedrooms and bathrooms, a dedicated work-from-home space, attached garage, fenced yard, school district and  proximity to transportation. That will help you narrow down what can be an overwhelming number of potential properties and ensure you're not overlooking the "steak" for the "sizzle."  
5. Start the house hunt  
The house search process will be much easier now that you have your budget and list of prerequisites in hand. You'll likely start your search online for an overview of what's available at general price points in your local market. But remember that what you see online isn't always what it seems — those real estate photographers have been known to use some "creative" angles that can make rooms seem more spacious than they really are. Nothing can substitute for a walk-through.  
As you visit homes, whether by appointment or wandering through open houses, make sure to take your own photos, videos and notes. Property details have a way of blending together when you are visiting several at a time. 
6. Narrow your list and make at least more than one visit
An initial walk-through is usually enough for you to decide whether a home is worth a serious look. After your tours, revisit your notes and visuals and compare the homes, ranking them against each other to help narrow your hunt even further.  
Once you've settled on your top three to five, make an additional visit — or more — so you can spend adequate time opening closets, checking shower pressure and envisioning your own furniture in that bedroom.   
Ask for any maintenance information you can get on the house, such as the age of the roof, utility costs and repair history of major systems. It's also smart to visit at various times of the day to check nearby traffic and noise levels you might not otherwise notice. Remember, this is a major decision, so don't skimp on your research. 
7. Make an offer 
When you're confident you've found "the one," it's time to make an offer. Of course, you've seen the listing price, but often that's only the beginning of the negotiation. The best way to know you're making a fair offer is to seek the advice of your real estate agent, who is tuned into the market in a way you're not. They will know if a certain neighborhood is hot or a home is overpriced based on comparable homes and can help provide guidance on making a fair offer. Market conditions can move fast so their insight can provide crucial insight.
An offer isn't just one figure either. Your "purchase agreement" will include the monetary offer you're making (including your down payment) and other information such as contingencies (conditions that have to be met in order to complete the sale, such as the results of an inspection); any items you want to remain with the home, such as appliances; and your ideal closing date (the more flexible you are, the more attractive you'll be to a seller who is considering various bids).  
Your offer will also include "earnest money," which is basically a good-faith deposit that shows you're serious about buying the house. At closing, the money can then be applied toward your down payment — but typically, the seller keeps the earnest money if you back out of the deal. Make sure to talk to your agent about every aspect of the offer so that you fully understand it, including the ramifications if you change your mind at any point.  
Be careful not to lowball or insult the seller, and be ready for some potential back-and-forth negotiation; it can be stressful, but it's a common part of the process. 
8. Prepare for the closing 
Get ready for the home stretch. The closing itself is where you'll sit down to finalize the paperwork and part with your hard-earned cash. You'll receive your paperwork three business days prior to closing, so you'll have time to review it and seek clarification if you have questions.  
Then make sure you have your finances prepped — ask your mortgage advisor how much money you should have accessible, including your down payment, closing costs, inspection fees and any other amounts. Ask your lender to walk you through the process so you feel confident heading in. 
Finally, get ready to flex that signing hand — there will be a blizzard of papers to autograph, but at the end awaits the key to your new home sweet home!
Want more? Get financial tips, tools, and more with our monthly newsletter.