Renée Ruggeri
Mar 08, 2022
5 Ways to Improve Your Finances in March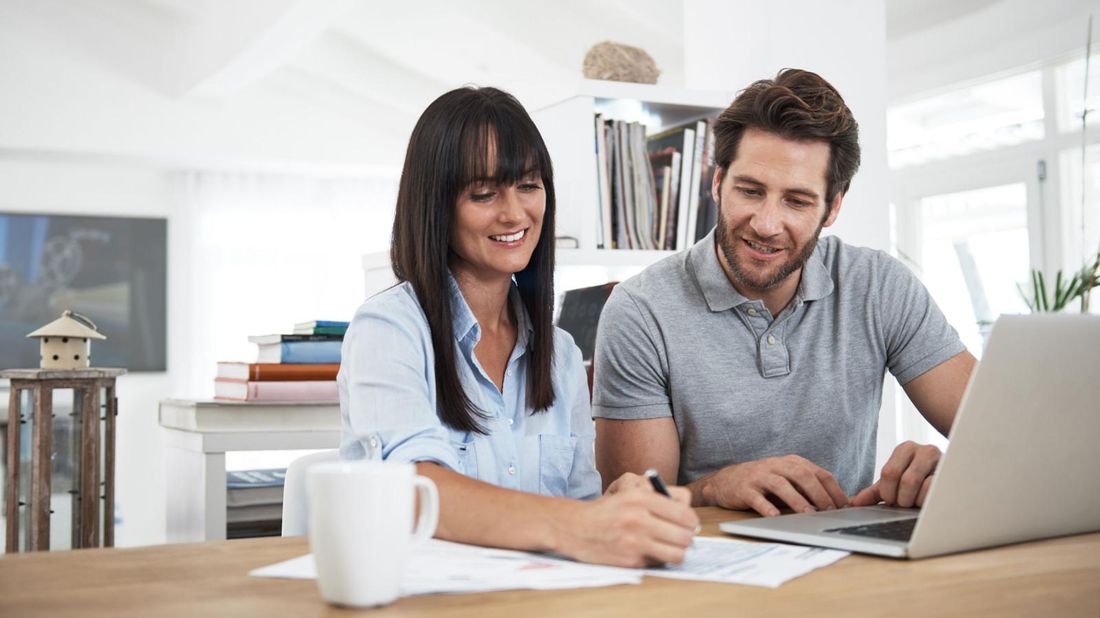 With spring just around the corner, what better time to do a little spring cleaning on your finances? A little financial TLC right now can set you on a good path as we approach the warmer days ahead. Here are five ways to improve your finances in March. 
Get ready for Tax Day 
Tax Day is April 18 this year, which means it's time to buckle down and get your tax prep in order (if you haven't done so already). 
The rules for tax filing can be a bit of a minefield, so it's understandable if you want to rely on the help of a pro. To ensure the process goes as smoothly as possible, come prepared for your tax appointment. You can do this by gathering all relevant forms and documents (including W-2s, 1099s and 1098s) and arriving ready to discuss recent expenses that might qualify you for a tax break. 
Did you start a business this past year? While you'll likely have more forms to fill out, the good news is that you should be able to take deductions for various business expenses, which will help lower your overall tax bill. 
Gear up for homebuying season 
While homebuying season varies, in general it starts during the month of March, when prospective homebuyers begin chomping at the bit to score the home of their dreams. But with less inventory and increased mortgage rates, getting into the right home may be more difficult this year. 
That's why it's a good idea to prepare by figuring out how much house you can afford and saving for a down payment. And if the idea of working a down payment into your budget feels daunting, a financial advisor can help you work on your financial priorities, while also showing you how homeownership fits into an overall financial plan. 
Plan for a job change 
The job hunting trend remains strong, with more than 4 million workers quitting their jobs at the end of last year. If you're mulling the idea of a career change, there are a number of financial steps you'll want to take first. 
First, you'll want to make sure you have adequate savings in your emergency fund, enough life insurance and a plan in case a disability prevents you from working. You'll also want to think about your retirement savings and the impact that leaving your job might have on those funds. If you have a 401(k) through your employer, one option is to roll it over to an IRA, which can give you greater control of your investment options. 
Check up on your financial wellness 
You know the importance of wellness as it applies to your physical and mental well-being. But did you know that it can also apply to your finances? "Financial wellness" can be as granular as checking your credit score or ensuring that your expenses don't exceed your take-home pay. It can also involve more big-picture thinking, like planning for the unknown with a well-stocked emergency fund and/or insurance coverage. Curious about your own financial well-being? This quiz can give you a baseline and help you determine any areas of improvement. 
Finalize Spring Break travel plans 
Financial wellness isn't just about saving. It's also about knowing that you're doing the right things for your future so that you don't feel guilty about spending today, too. One way many people enjoying spending money today is on travel. And with more Americans growing more comfortable with traveling this year, industry experts are predicting a tourism rebound in 2022. While it's not too early to start planning a summer getaway, if you're itching for something sooner or are in need of a last-minute trip, check out this list of vacation ideas that will have you and your family hitting the sand in no time.
Take the next step
Our advisors will help to answer your questions — and share knowledge you never knew you needed — to get you to your next goal, and the next.
Get started