Financial Advisor vs. Wealth Manager
---
Tim Stobierski
Aug 11, 2022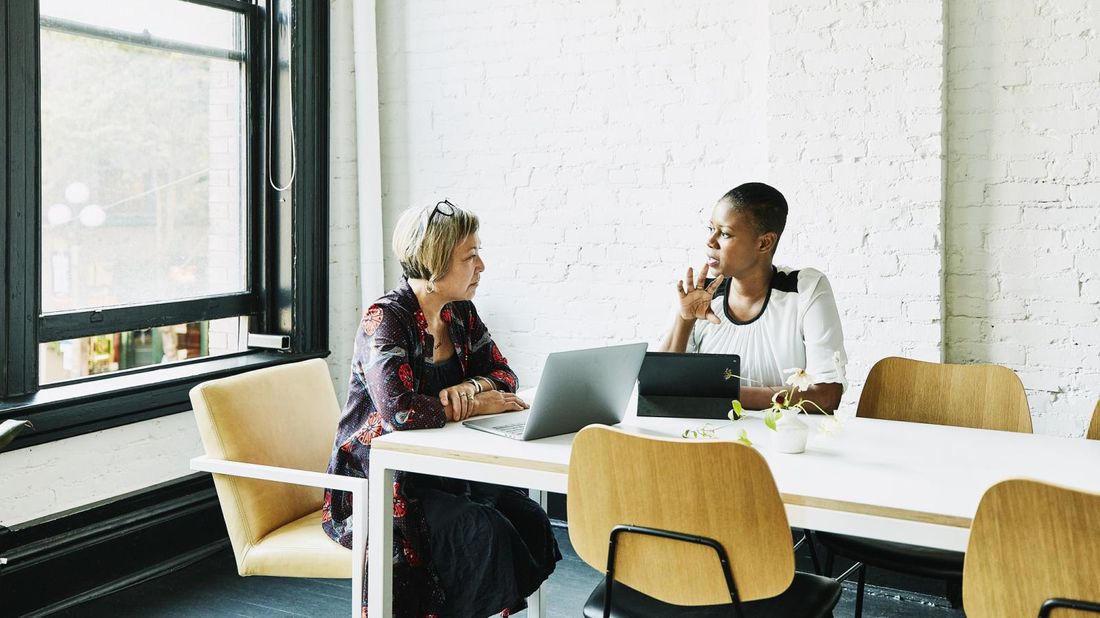 What's the difference between a wealth manager and financial advisor?
Congratulations — you've made the decision to find a professional to help with your financial planning. As you do research on who to work with, you're likely to find that financial professionals have a wide variety of titles.  
Two of the most common terms you're likely to hear are wealth manager and financial advisor. But do they mean the same thing? We'll take a look at the difference between a financial advisor vs. wealth manager.     
Financial advisor vs. wealth manager: small differences
On a very broad level, both a financial advisor and a wealth manager, sometimes called a wealth management advisor, can typically help you with holistic financial planning. They'll discuss your goals with you, anything from sending a child to college to retiring comfortably to leaving behind a legacy. Then they will show you financial strategies to help you meet those goals over time. They'll make sure you have the tools in place to help grow your wealth and to protect it from unexpected circumstances, such as by helping you determine if you have enough insurance coverage.  
A wealth manager typically brings additional tools and specialization needed for higher net worth individuals and the specialized planning they may need because of their income and asset levels. This could include advanced tax-efficiency planning and estate planning, sophisticated investing strategies or a more in-depth analysis of your financial plan. While anyone can (and should) consider financial planning, generally once you've hit $250,000 in investable assets, your financial situation is at a point when it likely makes sense to consider working with a wealth manager.  
It is possible, however, that professionals who refer to themselves as financial advisors can still do what wealth managers do. To ensure that you're working with a professional who has the right training and expertise for your situation, it might make more sense to look at their industry credentials or designations.   
Common financial advisor and wealth manager credentials
Below is a list of some of the most common credentials that you might look for when evaluating a wealth manager or financial advisor. Each of these credentials carries with it its own requirements for certification. These can include educational, training and experience requirements, as well as specific ethical standards that those who receive the credentials must adhere to.  
Certified Financial Planner™ (CFP®) 
The CFP® designation is one of the top certifications in the financial planning industry, and is awarded to financial professionals who have demonstrated comprehensive financial planning knowledge. Those who receive a CFP® certification have met the CFP Board of Standards strict requirements, which includes a minimum level of on-the-job experience, completing educational requirements and sitting for a final board exam. Those with this designation are knowledgeable on a range of planning topics including insurance, investing, tax considerations, retirement, business owner needs, estate planning and more.  
Chartered Financial Consultant® (ChFC®) 
The ChFC® designation is also representative of someone who has comprehensive and extensive financial planning knowledge. It is granted to financial professionals who have completed requirements set by the American College of Financial Services, including extensive coursework on insurance, investments, tax planning, retirement planning, planning for business owners, estate planning and more. The CFP® and ChFC® certifications have many of the same educational requirements, but instead of a final board exam, ChFC® candidates must complete a comprehensive case study analysis.   
Certified Life Underwriter® (CLU®)  
The CLU® designation is granted to financial professionals who've completed a financial planning program offered by the American College of Financial Services. Those who hold this certification typically specialize in life insurance and estate planning as it relates to financial planning, and must complete coursework in insurance planning, life insurance law, estate planning and planning for business owners, among other topics.  
Retirement Income Certified Professional® (RICP®) 
Professionals with the RICP® designation specialize in retirement income planning in addition to general financial planning. They typically work with those in, near or preparing to enter retirement and specialize in building holistic retirement plans. Those with RICP® designations have demonstrated an extensive knowledge of how to build retirement income portfolios and income streams in retirement, along with knowledge on how to claim Social Security, among other retirement-related planning topics. This designation is often held in addition to a CFP® certification or a ChFC® or CLU® designation, and is also granted by the American College of Financial Services. 
Choosing the right advisor for your needs
Ultimately, choosing an advisor doesn't need to be complicated or stressful. Start by having conversations with each person you meet with to make sure they could be the right fit. Make sure they understand your financial goals — what you hope to accomplish by working with a financial professional — and use that to help guide your selection. In addition to looking at credentials, ask the advisors questions about their financial planning and investment philosophies, and don't be afraid to ask for client references. It's important to ensure that you're working with a trusted advisor with whom you'll have a long-lasting relationship. 
Certified Financial Planner Board of Standards Inc. owns the certification marks CFP®, CERTIFIED FINANCIAL PLANNER™ and CFP® (with flame design) in the U.S., which it awards to individuals who successfully complete CFP Board's initial and ongoing certification requirements. Financial Advisors and Wealth Management Advisors do not render tax advice.  Consult with a tax professional for tax advice that is specific to your situation. 
Take the next step
Our advisors will help to answer your questions — and share knowledge you never knew you needed — to get you to your next goal, and the next.
Get started
Want more? Get financial tips, tools, and more with our monthly newsletter.