How to Keep Your Financial New Year's Resolution
---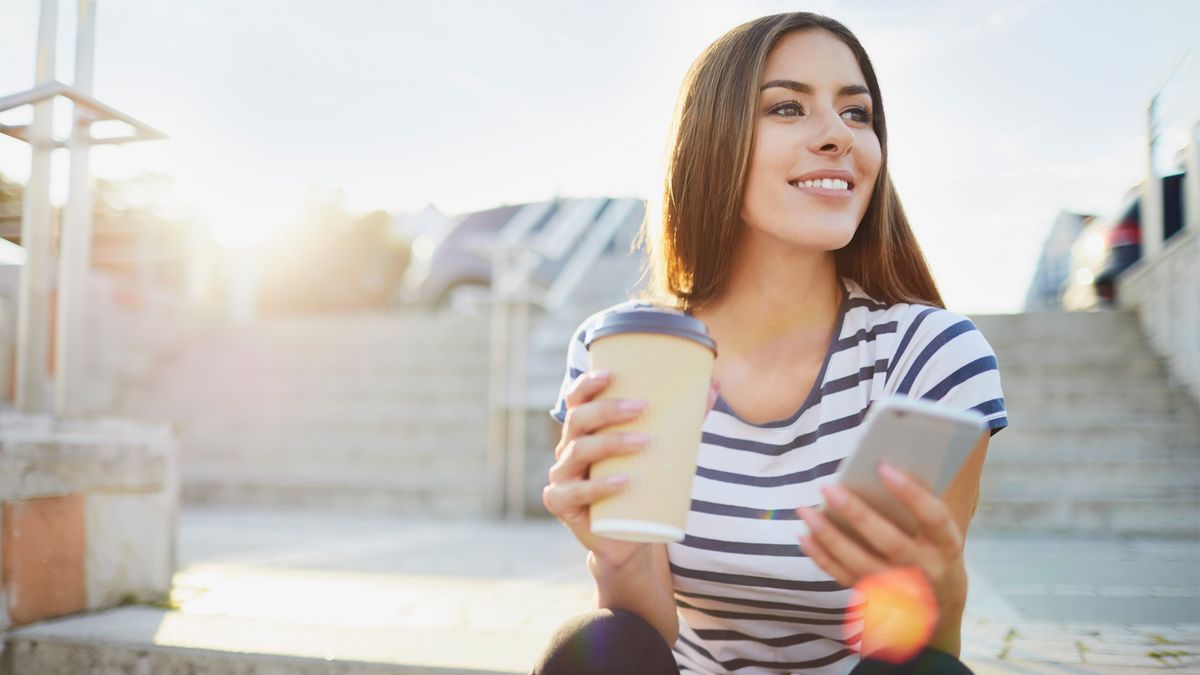 Well, that didn't take long. Numerous studies have found that sometime between Friday, January 13 (dubbed "quitter's day" based on one set of research), and the end of this month, most of us are going to give up on the resolutions that we set less than a couple of weeks ago.
Come on, we can do better than that!
While many of the top resolutions involve health, the perennial second-place resolution usually centers on money. According to this list, saving more and spending less sits at the No. 6 spot. And while we'd love to help you get back on your smart bike, the money resolution is more in our wheelhouse.
Resolving to save more and spend less is great. But if that was your resolution, we can see why you may be having trouble sticking to it. First, it's not very specific. Any number of studies will tell you that the more specific the goal, the better chance you'll have of reaching it. Second, "save more and spend less" is not the most upbeat way to start off your new year.
So let's reframe your money resolution — not just so you can stick to it but to put you in a position to do all the things you keep talking about (that's resolution No. 4 on the list above, by the way).
A money new year's resolution you can keep: a financial plan
When you make a money resolution, you're giving yourself a goal (even if it wasn't specific enough to keep). That's really all a financial plan is. It starts with your goals and shows you a path to achieve them. Here's how getting a financial plan can help you stick to your resolution.
A financial plan helps you set specific and achievable goals
Rather than resolving to save more money, resolve to save for something. Maybe it's for a bucket-list trip, a down payment on a new home or, perhaps, your dream retirement. One of the best parts about planning is sitting down with an advisor and talking about all the things you want to do. An advisor will ask you thought-provoking questions, maybe even helping you to identify or hone goals.
A financial plan shows you the best ways to reach your goals
For some goals, you have an amount that you know you'll need to save. But for others, a financial advisor can show you how to save, making use of tax-advantaged accounts such as Roths or 529s. He or she can also show you how different financial tools can work together to help you reach your goals efficiently and in a way that gives you flexibility should things change in the future. Seeing what you should be doing can give you confidence that you're making progress as your advisor helps you implement your plan.
A financial plan actually frees you to spend money today
A financial plan isn't just about tomorrow's goals. It's about today, too. Your advisor will help you balance what you want in the future with what you need today. And when you know you have your future goals covered, you can feel more confident about spending your money today.
Let's create your financial plan.
Our financial advisors are here to design a financial plan that will get you to your next goal. And the next.
Find a financial advisor
Check in on your financial plan
If you have a plan, now would be a good time to connect with your advisor and update it. If you don't have a plan, this is the time to get one.
Here's a checklist of a few things you'll likely want to think about as a part of your plan.
Your emergency fund
Unexpected expenses can trip up the best-laid plans. That's why it's a good idea to have access to about six months' worth of your expenses. If you're not quite there, that's OK. Make this one of your goals, and work toward it.
Manage your debt
Debt can be a great tool when used wisely. But if you overspend on credit cards, it can be a drag. Don't worry if you have some credit card debt after 2022. An advisor can educate you about moves to lower your interest rate while you work to pay down the debt.
Set savings goals (or update them)
This is the fun part. What are the big things you want to do? This should include long-term goals like retirement and maybe helping to pay for college for your children but also bigger, short-term expenses like a new car, a bigger house or a big trip.
Plan for risks
Risks aren't always fun to think about, but when you know you've planned for them, you'll have peace of mind that you're ready for whatever life throws your way. That can help you get back to focusing on the fun stuff.
Be stingy with Uncle Sam
We should all pay the taxes we owe. But why pay more than you have to? A financial advisor can show you how to use a range of tax-advantaged accounts to help you reduce what you owe today and give you flexibility to manage taxes in the future.
Work with a financial advisor
Whether you're looking to build your plan from scratch or just want to make sure you're making progress on goals in a plan that you already have, this is the perfect time to reach out to your advisor (or to get one) and work on your plan. After all, a plan is what's going to help you take that financial resolution and turn it into action. Let's make 2023 the year you quit quitter's day.
Quiz: Is Financial Planning Right for Me?
Do you ever wonder where all your money went at the end of the month?
Want more? Get financial tips, tools, and more with our monthly newsletter.