Who Should Not Buy an Annuity?
---
Tim Stobierski
Nov 03, 2021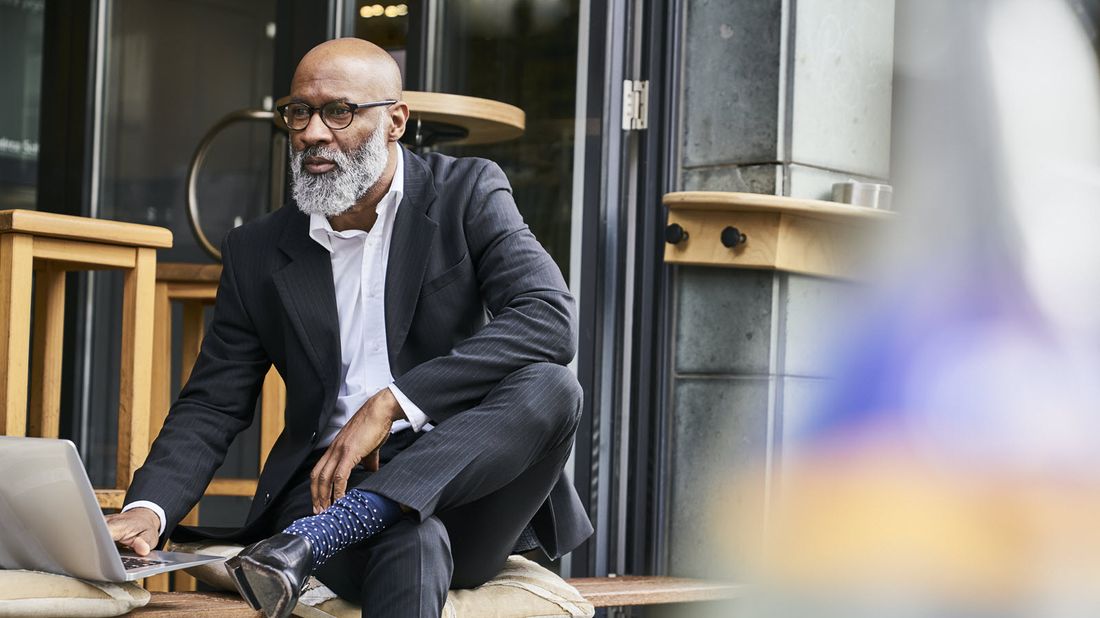 When you start to think about planning for retirement, your mind may instinctively go to investments. While traditional investments can be an incredibly effective means of saving for retirement, they're far from your only options.
Another option: an annuity.
Below, we take a closer look at what an annuity is, how it can work in conjunction with other retirement options, and who should, or should not, buy an annuity.
What is an annuity?
An annuity is a financial product that's meant to help you create reliable retirement income that lasts as long as you live. Some annuities can help you accumulate funds for retirement, while others are purchased closer to retirement and are only meant to help you lifelong generate income.
Types of annuities
There are several types of annuities for you to consider. However, they typically fall into one of two categories:
An income annuity is designed to provide you with a steady source of guaranteed income that continues for your lifetime. Immediate income annuities begin making regular payments to you shortly after you get one. Deferred income annuities start paying you at a later date with payments starting 13 months or more after you purchase the annuity.
 
An accumulation annuity is designed to help you save for retirement. They accumulate value over time. In the future, typically in retirement, you can then decide to either convert your savings into an income stream, and receive payments for the rest of your life, or take the value of your annuity as cash. Fixed annuities and variable annuities are two common types of accumulation annuities.
The benefits of annuities
The primary benefit of annuities is that they offer stability, providing you with a guaranteed source of income that you can't outlive. When combined with a range of other financial options for retirement an annuity can help to strengthen your overall retirement plan.
With income annuities, payments are unaffected by the stock market, and all annuities help protect you financially in case you live a very long life.
Who should not buy an annuity?
While an annuity can help strengthen most retirement plans, there are some cases, particularly when it comes to income annuities, where it might not make sense.
If you are in poor health. With income annuities, there are ways to guarantee that payouts will last for a certain amount of time for beneficiaries if you die too soon. However, if you are in poor health, it's possible that there may be better options for your situation than an income annuity.
If you have adequate guaranteed income sources. If you're lucky enough to have a pension that (along with Social Security) will cover your need for guaranteed income that you can't outlive in retirement, then you may be better served to deploy your other financial resources elsewhere.
You don't have adequate liquid savings. Annuities work best when you use a portion of your savings to purchase the guaranteed income an annuity can provide. If, however, buying an annuity would leave you without enough savings to cover unexpected expenses, then an income annuity may not be the right choice for you.
If you're working on short-term savings goals. When it comes to annuities that help you accumulate funds for retirement, if you have short-term savings goals like buying a car or a home, you should make sure your other goals are met before funding an accumulation annuity. That said, it's important to make sure you're balancing your needs for today with long-term goals like retirement.
If you're thinking about adding an annuity to your financial plan but are unsure whether or not it makes sense for your situation, a financial advisor can help you understand your options and guide you to your best path forward.
 
Are you on track for retirement?
See how much monthly retirement income you may have based on what you're saving now.
Take the next step
Our advisors will help to answer your questions — and share knowledge you never knew you needed — to get you to your next goal, and the next.
Get started
Want more? Get financial tips, tools, and more with our monthly newsletter.