Cathie Ericson
Jun 04, 2019
5 Financial Planning Steps for LGBTQ+ Couples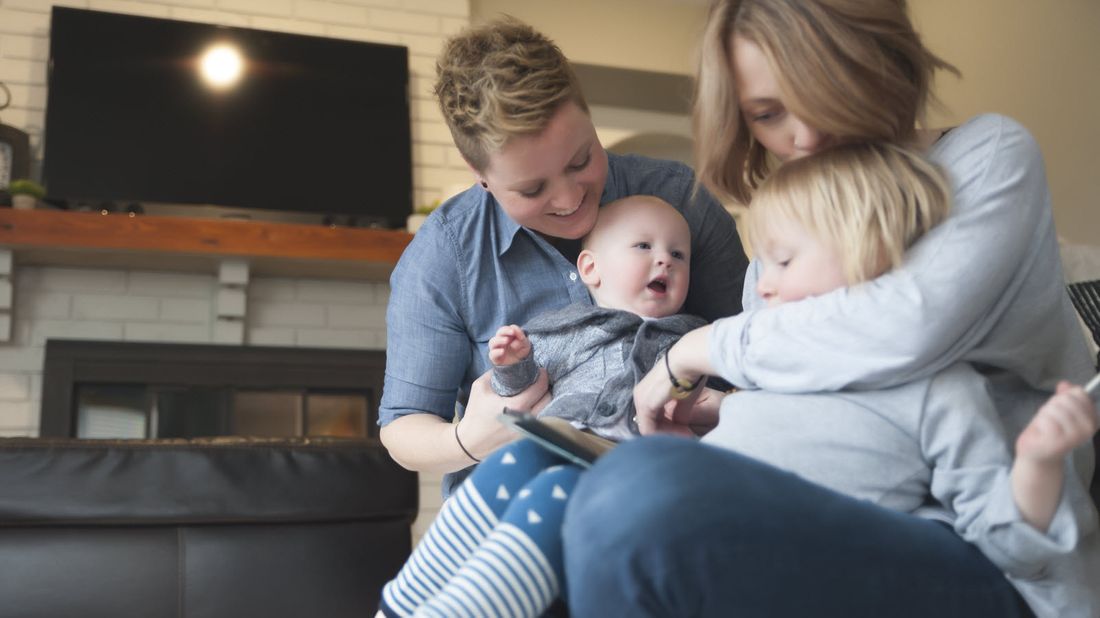 Building a life together is the most exciting part of entering a committed relationship, but it can also be the most challenging financially. Combining finances, focusing on joint goals and even just figuring out the paperwork can feel daunting — and that can be especially true for LGBTQ+ couples.  
"While LGBTQ+ couples have many of the same needs as all couples, there are some real differences. My message is that financial security is available," says Sandy Eichel, a wealth management advisor with Northwestern Mutual who specializes in helping LGBTQ+ clients with financial planning.  
Below, Eichel describes the top five financial planning steps for LGBTQ+ couples to consider.  
ESTABLISH A BUDGET 
The goal of a budget is to make sure you're spending money on the things that will bring you the most joy. As with any couple, it's important to make sure you are on the same page as your partner when it comes to how you prioritize your spending.  
"I encourage everyone to do an annual budget audit to determine how you are really spending your money, compared with how you think you're spending it," Eichel says. The exercise shouldn't be negative. "Unfortunately, sometimes LGBTQ+ people come to conversations with an extra helping of guilt and emotion, as we often have shame embedded in us." So she urges couples to look at their budget like anthropologists to discover where the money is going, rather than judging themselves for their spending.
The annual budget exercise is designed to help you make intentional decisions about how you choose to spend your money, so that you can spend more on the things that are most important to you. 
REVIEW YOUR INSURANCE
If you haven't taken a look at your insurance coverage in a while, now is the time, says Eichel, who advises couples to consider both disability and life insurance. She finds that most people have insurance to protect their house, but not to protect themselves if a disability were to prevent them from working. She also recommends couples weigh how many years of income they'd want to leave their spouse if they died tomorrow — consider it a gift you're giving your loved one, she says.  
BUTTON UP YOUR PAPERWORK
A will and power of attorney are vitally important for LGBTQ+ couples to set up, particularly if you and your partner are not legally married. These estate planning documents make your wishes known legally.   
"We live in a time when laws are constantly changing — literally being passed on a daily basis," Eichel says. She suggests storing digital copies of your marriage license and other important docs in a secure app like Box. That's because, depending on where you are, you may be forced to prove that you're married should your partner end up in the hospital or another emergency situation. 
Eichel acknowledges it can be hard to motivate yourself to do paperwork, so give yourself a reward when you are done. "Celebrate that you adulted so well, and that you did it for each other."  
GET IN THE SAVINGS HABIT 
Planning for the future might look different for a straight couple because many LGBTQ+ couples get married later in life, and usually have children later, too, when they are closer to the retirement horizon. "The sooner you start saving, the better; focus on starting small and expanding to create the habit. You can improve on a habit, but you have to start it in the first place," she says.  
Plus, "every milestone we have is more expensive," Eichel says. For example, legal fees for a male couple hoping to adopt can be astronomical, and even female couples may find they face legal expenses if their partner is not automatically considered the other legal parent.  
Eichel also finds LGBTQ+ couples often spend more to buy a home because neighborhoods that are more LGBTQ+-friendly tend to be in pricier markets. "Safety can mean something different for an LGBTQ+ couple, and often they have to make their real estate decisions on where they feel secure, rather than just on price," she says. 
FIND AN ADVISOR WHO UNDERSTANDS YOU 
Working with a financial advisor who is experienced with the needs of LGBTQ+ couples is key, Eichel says, because "a boxed approach to financial planning just doesn't work for this diverse community."  
While references are an excellent place to start, sometimes you have to do your own due diligence. Don't feel limited by geography; many advisors have licenses to work across state lines.  
Eichel recommends checking a prospective advisor's website to see if they highlight working with the LGBTQ+ community. "If they're a true advocate or ally, they will be involved in organizations and ingrained in the community, thus having a platform from which to grasp the specific issues LGBTQ+ couples face," she says. 
Take the next step
Our advisors will help to answer your questions — and share knowledge you never knew you needed — to get you to your next goal, and the next.
Get started