Renée Ruggeri
Feb 07, 2022
5 Ways to Improve Your Finances in February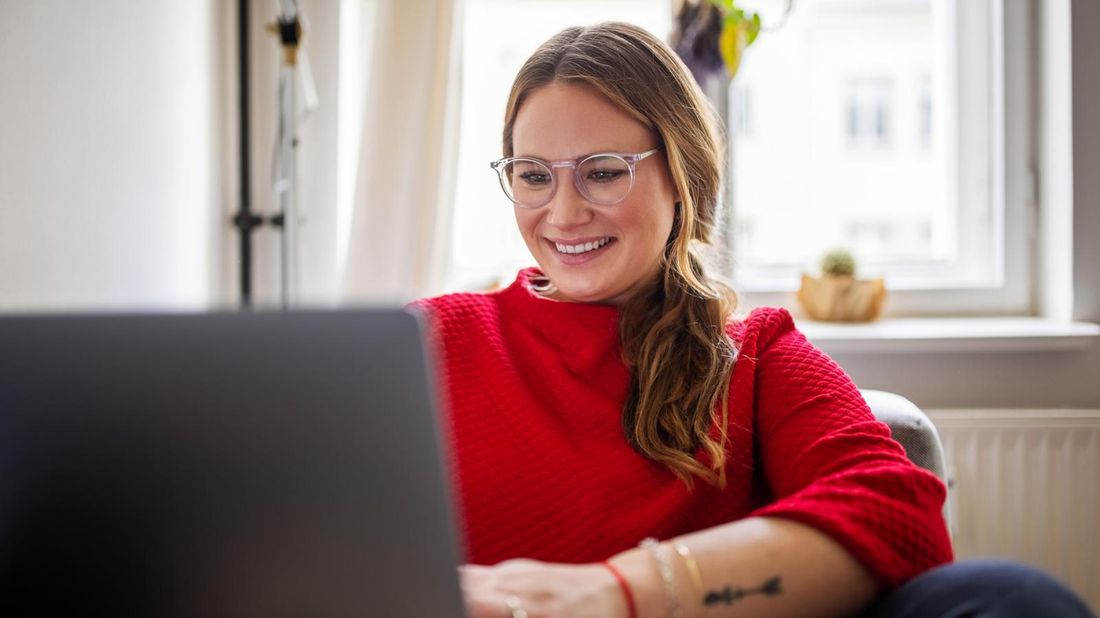 February may have the fewest number of calendar days, but there's plenty of time for a monthly financial check-in — even between the big football game and shopping the long-weekend sales. Need some ideas to get started? Here are five ways to improve your finances in February. 
Examine your spending 
If you're spending more today, it may not just be those impulse purchases throwing your budget out of whack. Inflation has top of mind lately, with increased costs eating into consumers' wallets. While most rising prices are easy to spot, you might also be paying more for things without realizing it.  
If you are paying more for what you need, this may be a time to consider creating a new monthly budget. If, on the other hand, the dark days of January had you spending on things you don't really want, you may need to be more mindful when it comes to impulse spending or better determine the right way to work splurges into your budget. 
Consider an IRA rollover 
The beginning of the year is a popular time to search for a new job. And with the employment market favoring job seekers thanks to the Great Resignation, switching careers is top of mind for many. 
If you've recently gotten a new job, you have a few options for what to do with your 401(k) (or other retirement plan) with your former employer. One to consider: rolling the funds into an IRA, which can allow you to move the funds into an account that you have more control over while maintaining the tax-deferred status of your retirement assets. Even if you're not planning on leaving your job, there are other reasons to consider a rollover. For instance, it may make sense to convert some or all of a traditional retirement account into a Roth IRA to help minimize the taxes you'll pay in retirement. 
Think about your financial intentions 
Did you set an intention for the year in effort to improve your financial wellness? While you might be planning to revisit your goals during a mid-year check-in, it can be a good idea to see how you're faring now before you get well underway. That way, you'll know if you're off on the right foot. If you're not, it's still early enough in the year that you can adjust and rebound from any early financial setbacks. 
Let's say you kicked off 2022 with a goal of saving more money. But one month in and you realized you haven't made much progress. Rather than give up completely, think about how you might be able to tweak your savings strategy to help you course-correct.  
For example, if you're feeling unmotivated, naming a specific goal that you're saving for — like your next vacation — can make your purpose feel more tangible and concrete, and give you the momentum you need to keep going. Or, if you're having trouble being consistent, consider automating your savings to ensure you never miss a month. When you're ready for your next check-in, chances are you'll be much happier with the progress you've made. 
Sit down for a money chat 
Having a money chat with your significant other may not be your idea of a romantic Valentine's Day. But it is a good reminder of the importance of talking through any money differences you and your partner might have to ensure you're on the same page about your finances. Or, if you're planning on sitting down with a professional to discuss your money goals, here's how to prepare if you're meeting with a financial advisor for the first time. 
Check your credit score 
Whether you're looking to qualify for a new credit card or get approved for a mortgage, your credit score has a big impact on your ability to do so. So if you haven't checked yours in a while, consider this your reminder. If your score has taken a dip recently, knowing the five factors that affect your score can help set you up for success as you work to improve it. 
Take the next step
Our advisors will help to answer your questions — and share knowledge you never knew you needed — to get you to your next goal, and the next.
Get started