Your Financial Checklist: What to Do Each Month to Build Good Financial Habits
---
Cathie Ericson
Feb 09, 2021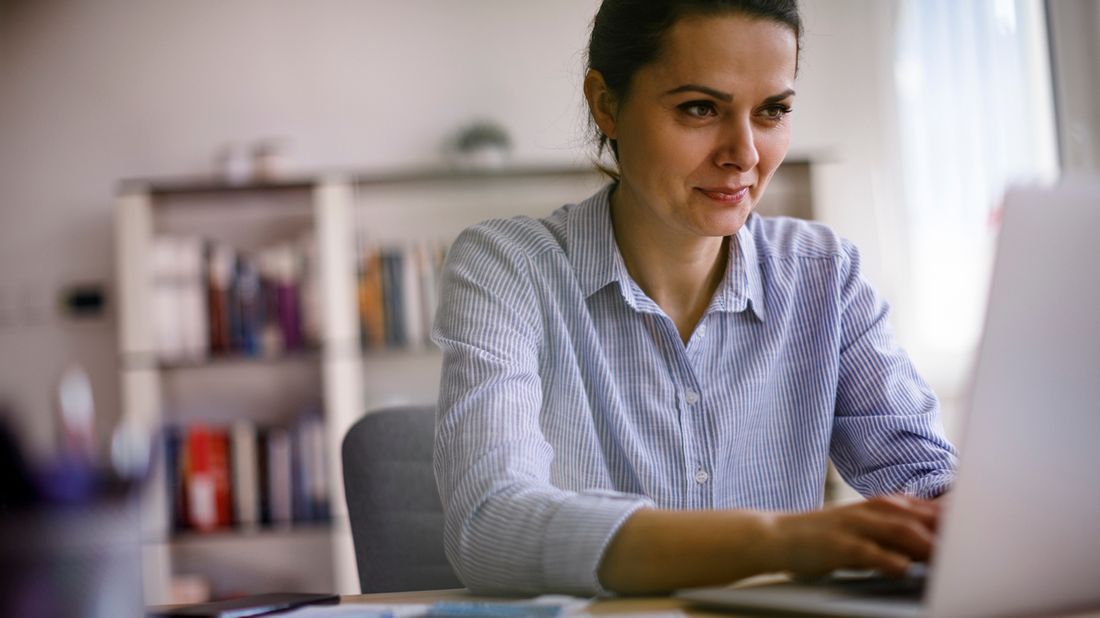 Each January, we set lofty ambitions to better ourselves and our finances — but by the second week of February, an estimated 80 percent of us drop our resolutions. 
But here's the thing: Resolving to be better with your finances shouldn't just be top of mind at the start of the year. There are small steps you can take each month that can help you build good financial habits all year long. 
So now that you've spent January thinking about all the things you want to do, take the rest of the year to do them in manageable steps. This financial checklist can help you make progress on your goals, one month at a time.  
FEBRUARY: START YOUR ESTATE PLAN 
In honor of Valentine's Day, show your family some love by starting your estate plan — or, if you have one in place, making sure it's up to date. If you're new to estate planning, this is the process of legally documenting your wishes and how you'd like your assets to be handled should something happen to you. Consider meeting with an attorney and financial advisor to help you get started.
Also: Start getting your tax records in order so you're not scrambling to file last minute.
MARCH: DO SOME HOME MAINTENANCE 
We've all spent a lot of time at home this past year, so you may feel like you've been spring cleaning for months on end. But a few low-cost home improvements or home maintenance projects can help cut energy costs, save you from more costly repairs down the road or even boost the value of your home.
APRIL: BOOST YOUR EMERGENCY FUND  
According to one recent survey, the No. 1 financial regret Americans had this past year was not having enough emergency savings. So use April's showers to remind yourself to boost your rainy day fund. Whether you need to start an emergency fund from scratch or refresh a depleted one, it's a good idea to work toward having six months' worth of living expenses put away.
MAY: ADD TO A 'FUN' FUND  
Even if you can't take a big Memorial Day trip, think about something else you've been wanting to save up for and start or add to your fun fund. Maybe it's a road trip to visit the National Parks later this summer or fall. Maybe it's turning your backyard into a staycation oasis. Or maybe it's the home theater you've been wanting to install for at-home movie nights. Chances are good you didn't spend as much last year as you usually do, so put some of those cost savings toward something fun.
Also: May 29 is National 529 College Savings Plan Day. If you've got a little one, start thinking about a college savings plan for them.
JUNE: GIVE YOURSELF A MID-YEAR CHECK-UP 
It's halfway through the year, so it's time to take a pulse on your financial health. If you created a monthly budget, have you stuck with it? If you vowed to save more money for a down payment on a home, how's that home fund looking? Have you checked your credit report lately to make sure there are no errors bringing your credit score down?
JULY: CHECK IN ON YOUR RETIREMENT SAVINGS 
Celebrate Independence Day by checking in on your retirement accounts — after all, what's better than having the financial independence to do what you want in retirement? You may have already set up regular contributions to a 401(k) or IRA, but even a 1 percent increase can help your money grow faster over time, thanks to compound interest. Check in with your financial advisor if you need help determining how much you should be saving.
AUGUST: MAKE A PLAN FOR YOUR DEBT 
While paying down debt can be a long-term endeavor, having a plan to tackle it is a great first step. Write out all your debts, including how much you owe and the interest rate on each. This will help you prioritize which debts to pay down first (typically the ones with the highest rates). Having a solid repayment plan can help you stay the course and get out of debt faster.
SEPTEMBER: REVISIT YOUR INSURANCE NEEDS 
September is Life Insurance Awareness Month, a great time to look into life insurance to help ensure your family is protected should something happen to you. If you already have life insurance, take time to revisit your coverage; recent life changes may change the amount you think you need. And while you're at it, take a look at your disability insurance coverage. Your employer may offer some coverage already, but you may want to consider an individual policy if you need more. A financial advisor can help you decide how much coverage you need.
OCTOBER: BEGIN SOME YEAR-END TASKS 
October is a good time to start thinking about end-of-year tasks, like tax planning and holiday shopping. Hire a tax preparer now and see what moves you can make to maximize your tax refund. And if you're looking to keep your holiday budget in check, set holiday spending expectations and start shopping early to get the best deals.
NOVEMBER: PREPARE FOR OPEN ENROLLMENT 
For many employers, November is prime open enrollment season, the period when you select your health care plan and other benefits for the coming year. Before you sign up, compare each plan's options, including premiums, deductibles and copays, and see what your company offers that can provide some tax benefits, such as flexible spending accounts.
DECEMBER: GET READY FOR NEXT YEAR 
Congratulations — you've put in 12 months of hard work, and now it's time to make sure you're set up well for the new year. Cross a few things off your year-end financial checklist and take a look back at the progress you've made — are there any other financial moves you can squeeze in now to raise it up a notch?
Also: Don't be afraid to enjoy a mini splurge for yourself during the holiday season. You've put in a lot of effort this year and deserve to reap the rewards.
Take the next step
Our advisors will help to answer your questions — and share knowledge you never knew you needed — to get you to your next goal, and the next.
Get started